Review
The best part about living in Penang is that every once in a while, you'll stumble across a cosy nook where you can catch a quiet cup of coffee or a quick bite to eat. An unexpected right turn at the junction of Logan Heritage (down Bishop Street) will bring you to this quaint, unassuming little café.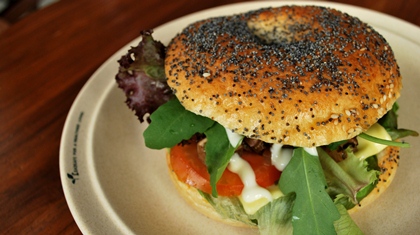 With a seating capacity of less than 30 persons, Lighthouse Coffee is a great place to hang-out if you're on your own or in a small group. Warm, cheerful and inviting, you can choose to curl up in a couch, perch on a high-stool or gather round a little table along the narrow passage.

Making up for the lack of space though, is an extensive list of freshly brewed coffee and ample selections of food. Order at the bar, although you are advised to peruse the menu beforehand as the wide selection could have you stumped for choice.

Using premium coffee beans and a variety of methods including siphon, ice-drip and traditional grinders, the result is a rich, aromatic, smooth espressos, lattes and cappuccinos resplendent with coffee art.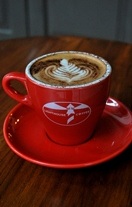 Choose from fruity, nutty or berry flavoured; the Butterscotch Caramel is an indulgent favourite. Or switch up the mood with some quirky coffee cocktails including their signature Devil For Him/Her and Orange Moon with cinnamon straw.

The café, a first of its kind to offer barista training and consultation in Malaysia was founded by a former engineer Victor Leong, who ventured into the coffee industry after pursuing his barista and coffee roasting training in Singapore and Australia.

- Eleanor Lopez
Address:
Logan Heritage No.4, Bishop Street, George Town 10300, Penang
Telephone No:
+604 2288 628
Website:
http://www.lighthouse-coffee.com.my/
Operation Time:
Daily: 08:30 – 20:30