Stripy table cloths, metal chairs lined up at the walkway with a garden lamp post on the background... it looks welcoming.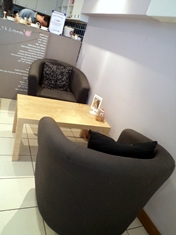 Regulars at Like Mom are mostly Koreans from the neighbourhood. The cafe offers cookies of different flavours and use only natural butter, flour and brown sugar without any preservatives. Everything in this café is Korean, including the owner (of course) and the baristas! Even Love Mom's coffee beans are imported from Korea.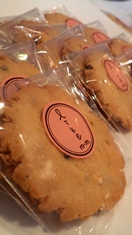 Other than food and beverages, you can find cute phone and hair accessories, cup and saucers, cookies individually wrapped and also nicely designed boxes for cookies and cakes for take away in store; it is no wonder most of the customers are females.

In Like Mom, ice drip coffee is served with deep chocolate flavour, floral as well as smoky flavour. They call it Dutch Coffee here.

They also run a Drip Coffee Academy with two sessions a day, 11am and 7pm - seven days a week. The classes comprise of 6 different drip methods, one for each level. First level is to learn the use of Kalita method, which is the cheapest at RM130 for 6 sessions. Each session can be attended once a week. From the second level onwards, each level costs RM180 for 6 sessions each. If you wish to have a private session, you can arrange so for the weekends.
There is a loyalty card system in Like Mom. Get every 5th coffee for free and they have your card pinned at the counter so that you will never forget to bring it.
From left: Hario, Melitta, Kalita, Kono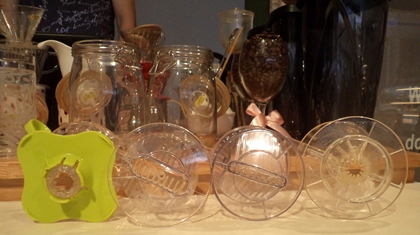 Left: Donut; right: Zero Japan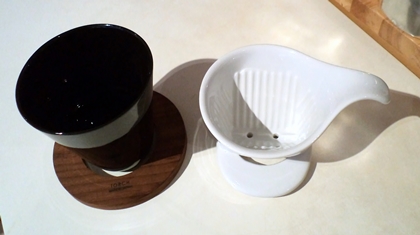 6 types of drip classes: Kalita, Hario, Melitta, Kono, Donut and Zero Japan. These are brands of coffee dripper and their ways of preparation differ according to their designs.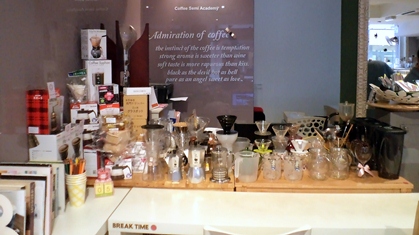 Services available in Like Mom: Korean drip coffee workshop, ice drip coffee (Dutch Coffee), tea, catering, cookies and cakes order, selling of coffee accessories.