Earlier in May, Singapore's booming food and drinks scene welcomed a newcomer that hails from Fremantle, Western Australia: Little Creatures, which was originally founded by a group of beer enthusiasts in 2000.
Located along Mohamed Ali Lane, Little Creatures Singapore is both a restaurant and a micro-brewery that offers their core range of craft beers including seasonal and limited releases, as well as Mediterranean-inspired cuisine with an Aussie twist.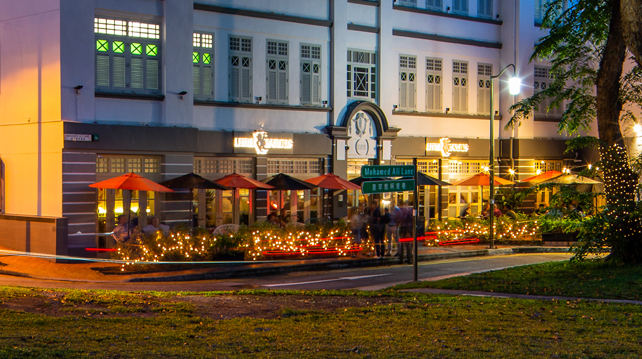 "Since we started driving the craft beer movement in Australia, our love and passion for brewing well-crafted beers has not wavered as we continue to be inspired by the creativity and individuality of people around us each day," said Stewart Wheeler, Head of Hospitality at Little Creatures.
"We are thrilled to bring our stable of brews to beer lovers beyond our home-town, where we are looking to inject unique experiences to the thriving craft beer scene in Singapore with quality and flavours that are distinctively Little Creatures," he added.
There'll be plenty for you to look forward to at Little Creatures, starting with their core beers below:
Pale Ale – Little Creature's flagship beer; full-bodied, hoppy and refreshing.
Original Pils – an intense and hoppy lager made with 100% Pilsner Malt and German Perle hops.
Bright Ale – tropical and fruity with subtle malt characters and gentle bitterness.
IPA – loaded with more hops than any other Little Creatures beer!
Rogers' – a smooth and balanced beer that weaves hop flowers and toasted malts into a silky ale.
Dog Days – crisp, refreshing and hoppy session ale with peachy hop flavours.
Address:
Little Creatures Mohamed Ali Lane, 36 Club Street, Singapore 069469
Telephone No:
+65 6239 0350
Website:
https://www.littlecreatures.sg/
Operation Time:
Daily: 8am – 12am