A new neighbourhood hangout in Damansara Kim where you can expect food and drinks that use ingredients favoured by the local palate. Launched in April 2016, the restaurant bar is a joint effort between Deepak Gill (booze blogger for Thirsty Blogger) and business maverick Paul Dass.
The outlet with brass bar top, rustic walls and retro decorations is behind a door of metal lockers. The place is not shy of smokers and you can even smoke at the bar while sipping their strong cocktails with local twists.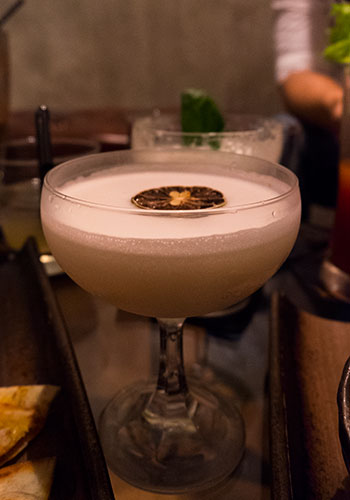 Kampung Pandan Don
Locker & Loft's house cocktail is fresh coconut water with vodka called Kepala Rock (RM22) that is also available in punch bowl serving. A drink that carries the same local tone is the Kampung Pandan Don (RM30), a stronger concoction with rum, reposado tequila, coconut milk, homemade pandan bitters and lime.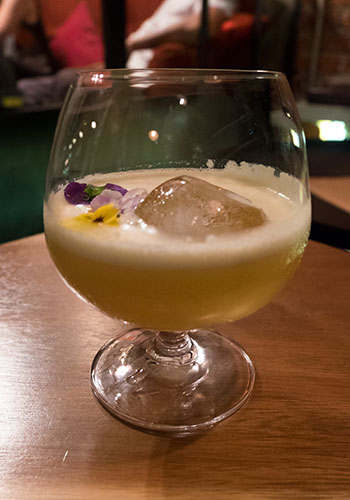 bAng Pow
The Specialty and Seasonal Cocktails menu does change occasionally but there are staples that stay on due to popularity such as bAng Pow (RM30) which was incorporated for Chinese New Year with hibiscus-infused gin, rose syrup, crème de cassis, lime juice and egg white. One of the drinks on the menu was a creation by a regular patron, The Wild West (RM45) using rye whisky, lemon juice, syrup, mint, thyme and a dash of Revive.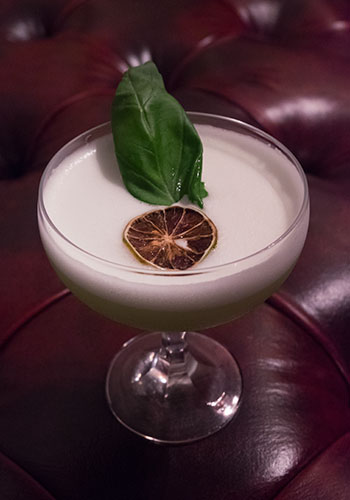 Olivier
The outlet seems to favour making homemade infused liquors that appear in some of their unique creations. Olivier (RM30) uses their basil and olive oil infused gin while Southern Quack (RM30) has black truffle infused vodka. Do ask if the drinks contain egg white before ordering as that's one of the favourite ingredients for the outlet.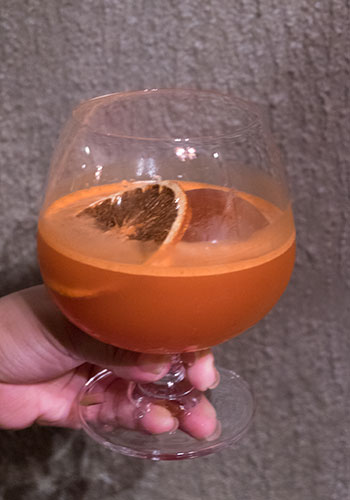 Peppa
For a more savoury selection, go for Peppa (RM30) that uses red pepper juice, lime, agave, orange bitters with egg white shaken in mescal, or Bloody Mary that comes in four varieties. If you are the adventurous type, try Jacked-up (RM30) that mixes nangka (a type of local jackfruit) with gin, mustard, Cointreau, lemon and honey.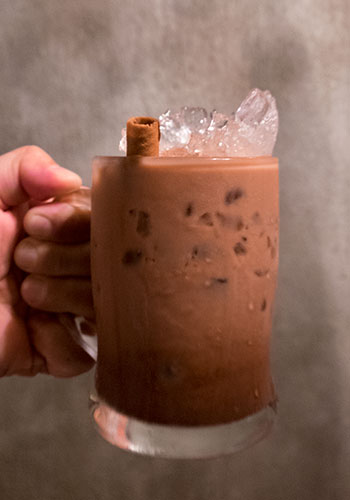 Brown-Brown
If the cocktails are too fancy and you want something comforting to the stomach then try Brown-Brown (RM30) which is Milo with 2 shots of vodka, and Yellow Sub (RM30), an alcoholic milkshake that mixes a shot of rum and Baileys with vanilla or chocolate ice cream.
Expect food like sweet and spicy baby back ribs with char siew sauce, mango sticky rice topped with ice cream, braised pork belly rending and mantau to go with your drinks.
Address:
40A, Jalan SS 20/10, Jalan Damansara, Damansara Kim, 47400 Petaling Jaya, Selangor, Malaysia
Telephone No:
+016 252 4961 / +6019 382 4760
Website:
http://www.facebook.com/lockerandloft/
Operation Time:
Tues-Sat: 17:00 - 01:00; Sun: 12:30 - 23:30