French luxury Cognac house Louis XIII reveals the first ever shop-in-shop experiential boutique within the new flagship store for The Whisky Distillery at One Raffles Place.
The Whisky Distillery with 12 outlets in malls across Singapore holds some of the finest spirits from around the world. The spirits retail chain provides its customers personalised drinking experience with specialised tasting session and private events.
The new shop-in-shop offers preview of upcoming exclusive limited editions and the Cognac's signature tasting rituals. Expect to find he widest range of Louis XIII products including large and rare bottles such as the 3-litre crystal decanter Louis XIII Le Jeroboam and the monumental 6-litre decanter Louis XIII Le Mathusalem, a collector's item with only 50 pieces produced yearly.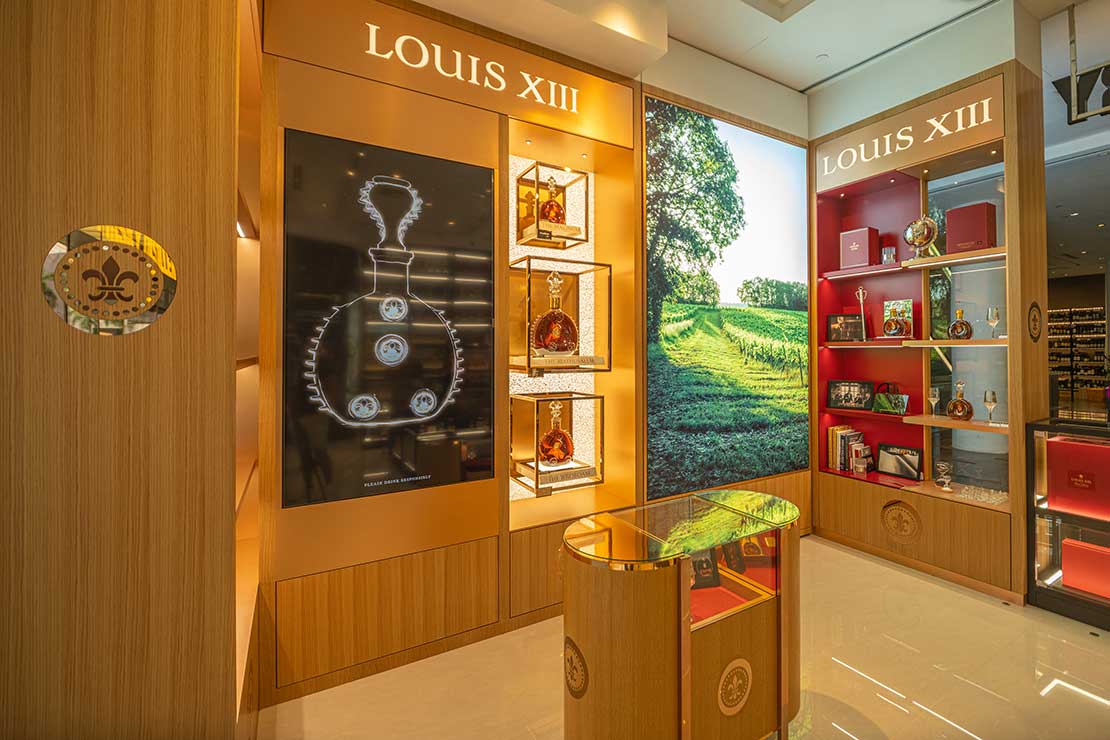 In the press release, it says that record shows that decanters of the luxury cognac have been shipped to Singapore as early as 1881, boasting its history of long being enjoyed in the region.
Louis XIII with its origin since 1874 is a blend of up to 1,2000 eaux-de-vie sourced 100% from Grande Champagne, the first cru of the Cognac region. The decanters have been made from fine crystal with mouth blown technique since its induction.
To get a sense of Louis XIII shop-in-shop price, The Miniature (50ml) is priced at SGD1,288, The Classic Decanter (700ml) at SGD4,888 and The Magnum (1.5L) at SGD12,800. Pricing for Le Jeroboam (3L) and Le Mathusalem (6L) are available upon request.
- T -