Kuala Lumpur's most heart-stopping restaurant is now ready take on thrill-seekers who dare to be lifted on a platform up to 50 metres into the air. The experience comes with a meal prepared by Chef Steve Ariffin and drinks by award-winning bartender Osmund Bernard.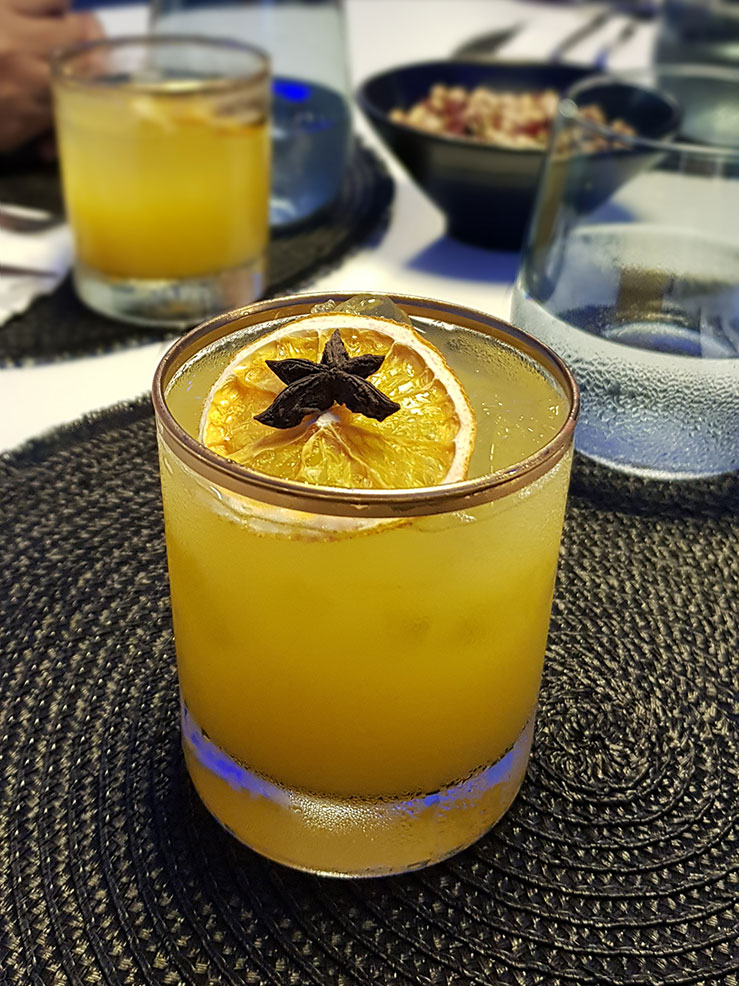 Mocktail by Osmund Bernard
The one-of-its-kind dining experience originated from Belgium is brought to Malaysia by The Elements KL together with TwoSpicy Entertainment (who also brought in Dinner In The Sky, Plane In The City & Whimsy). Lounge In The Sky is located at the open space of TREC KL that faces Jalan Tun Razak.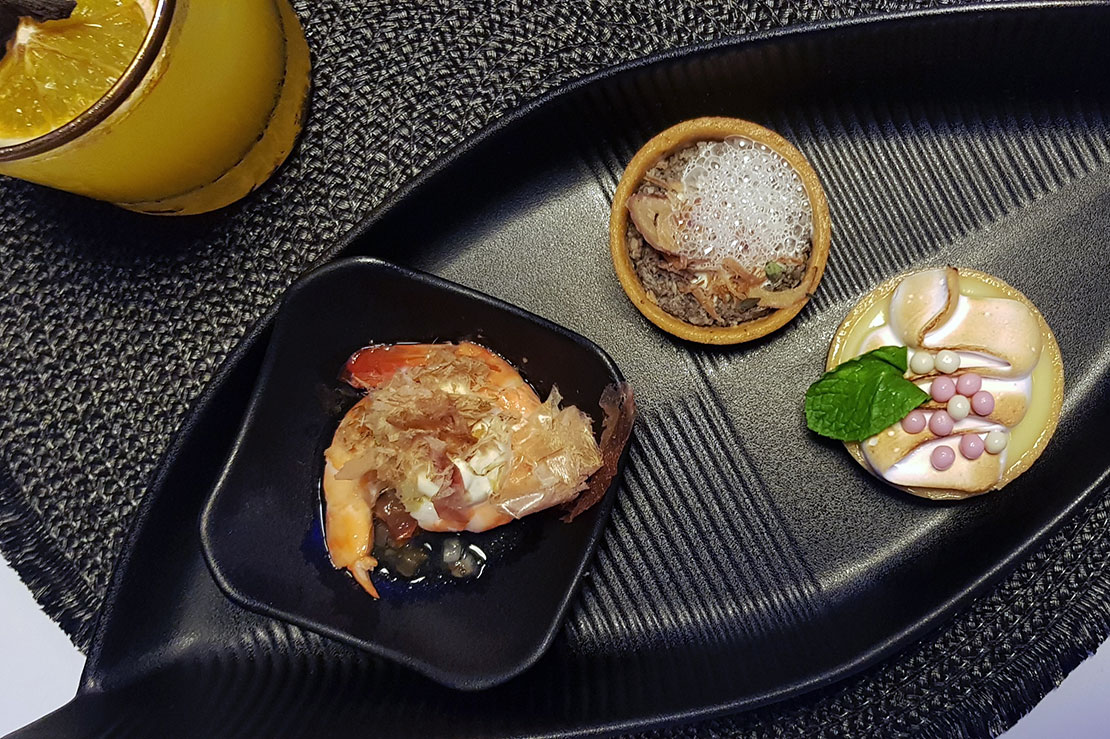 Food by Chef Steve Ariffin
Warning: This is not for those who are afraid of heights, like me. The 40 minutes felt like forever except for Poova Plachciak's 3 minutes performance that made it slightly more enjoyable. The singing along to YMCA and the raining/seeing lightning in the distance part? Not so much.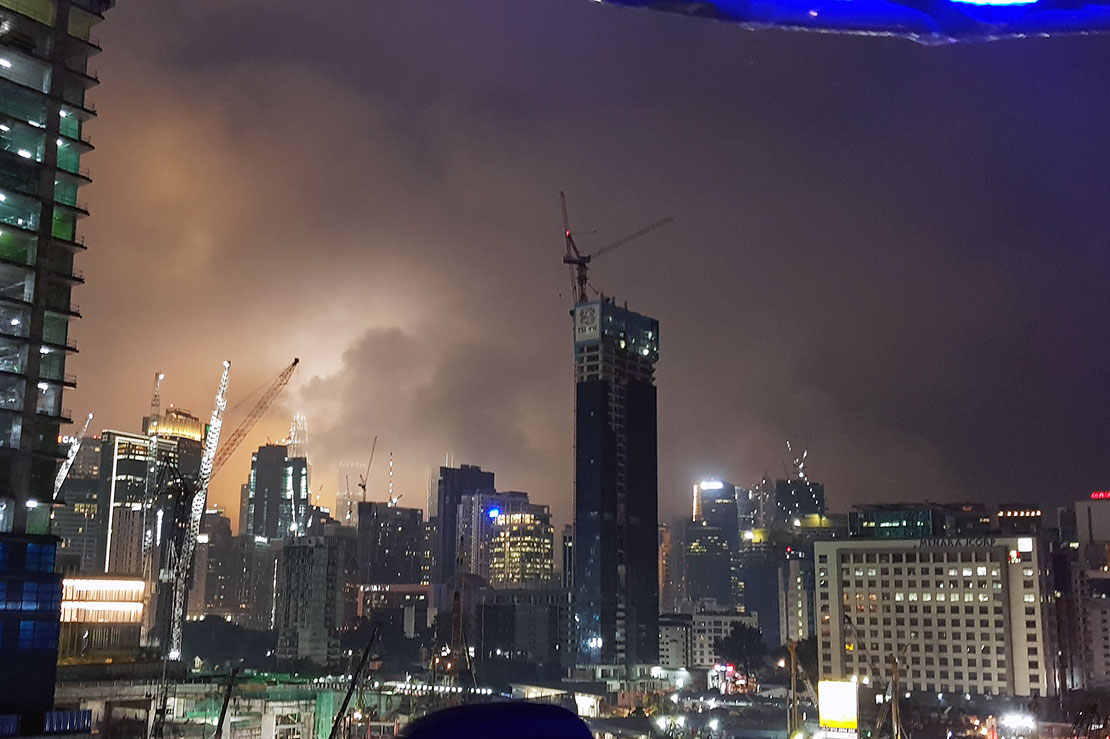 View of the Tun Razak Exchange site
It took months for the licensing application and inspections to be completed. Now Lounge in the Sky is said to have been certified by TÜV SÜD, the German organization that validates the safety of products of all kinds to protect humans and the environment against hazards.
The platform has a kitchen and bar, space for performance and is attached with 6 branches of tables that have four automotive seats each. Guests are strapped into their seats before the platform is elevated and the buckles are behind the seats so the guests can't reach them. The crew and performer on board are also attached to safety harnesses throughout the flight.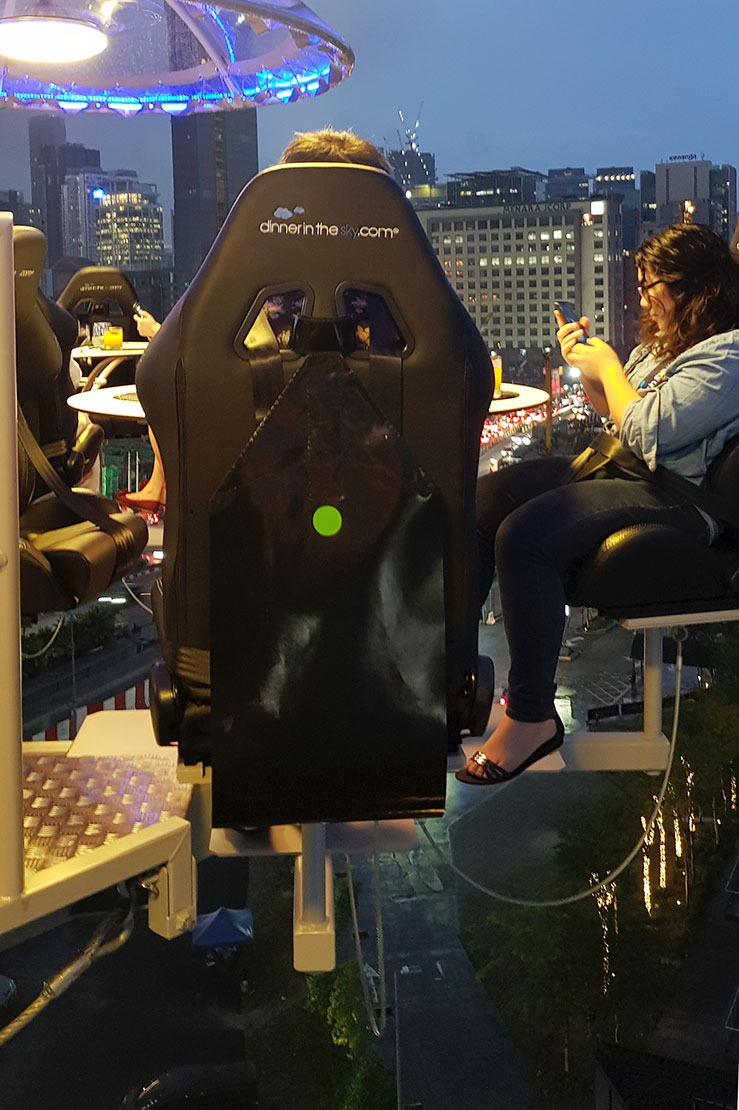 Automotive seats that can be turned around and reclined
The crew that is in constant communication with the crane operator can direct the platform to be revolved so that guests can get views from all angles. Jalan Run Razak's awful traffic jam was probably the last place I wanted to be before being at this dinner.
There are four packages for Lounge in the Sky at 40 minutes each session starting from RM199 per person for the Economy Class, RM299 per person for Business Class to RM499 per person for First Class. See what the packages include here. Book by per seat, a table of four or take over the whole platform for private dining with a maximum of 32 persons.
The crane operates daily except Monday:
Sunday, Tuesday to Thursday
6:00pm | 7:15pm | 8:30pm | 9:45pm
Friday & Saturday
6:00pm | 7:15pm | 8:30pm | 9:45pm |11:00pm | 12:15am