[Main image] Nomadic Forager is a twist on Negroni to commemorate the Italian head bartender, the drink calls for coffee liquor from Sydney, vermouth and bitters.
Last year, bartenders from MO Bar Singapore travelled to cities around the region and visited local markets to source ingredients for their cocktails. This campaign initiated by Bar Manager Michele Mariotti saw guest shifts at local partner bars showcasing recipes with ingredients that were sourced and foraged in each city with the theme "internationally local" in mind.
Drinks in this second volume of Nomadic Foragers are the result of this one-year journey, working with bartenders from numerous cities in a 24-hour preparation deadline using locally foraged ingredients.
The physical menu itself is also an improved version of the first volume with water-resistant covers, geographical coordinates that indicate the location of the partner bars, as well as a short story for each drink that tells the relationship with the collaborating bartenders. In summary, it's a story book of their journey with friends.
The new menu has non-alcoholic cocktails as well. A dry day doesn't have to be only juice and syrup, now designated drivers and consumers who don't want alcohol can enjoy a drink with the same care as a cocktail drinker receives. The carefully curated content page lines up the alcohol content and volume of the drink.
We were hosted by the friendly and energetic team on a Sunday afternoon. Here are what we tried while listening to their stories for each drink.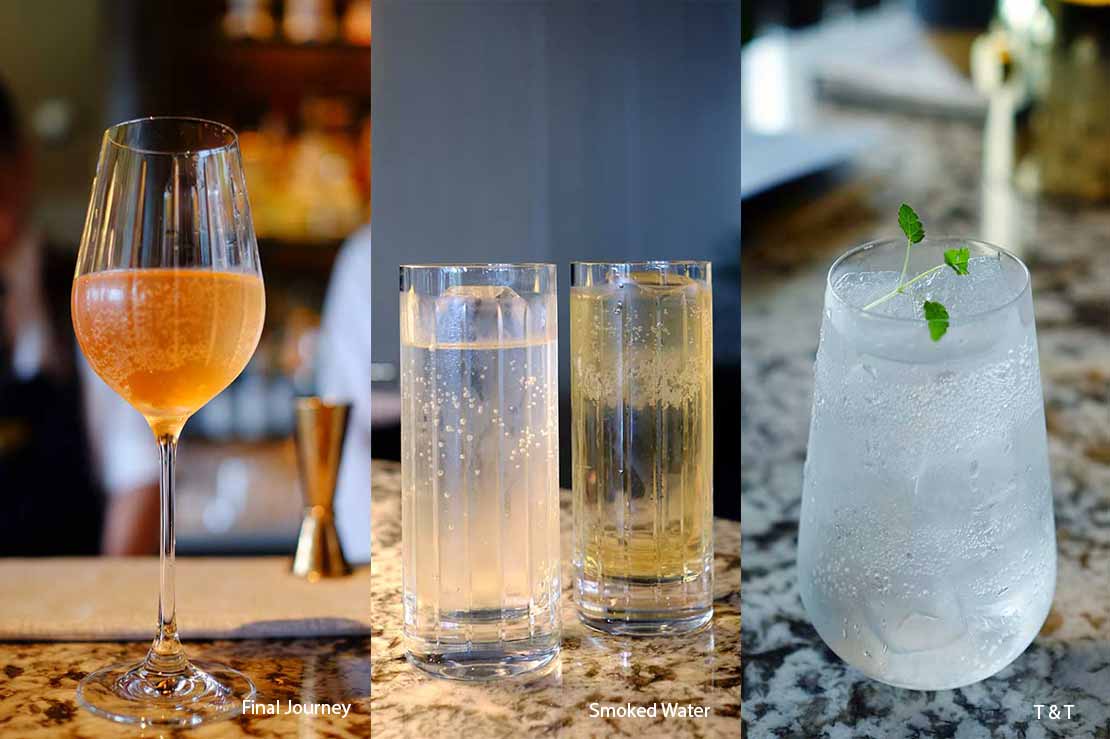 Final Journey took inspiration from wines and craft beers in Australia, resulting in a fragrant wine-like drink with lavender, strawberries and Galaxy hops. - Luke Whearty, Melbourne
Smoked Water showcases Japanese cocktail craft with clarification and clear ice using green tea, rice and what they call 'barrel water' that gives the smokiness. - Shoki Sato, Osaka
T And T in collaboration with COA, an agave bar in Hong Kong, incorporates local ingredients for their recipes such as the lemon verbena and fig leaf in the drink which were sourced from local organic farmers. - Jay Khan, Hong Kong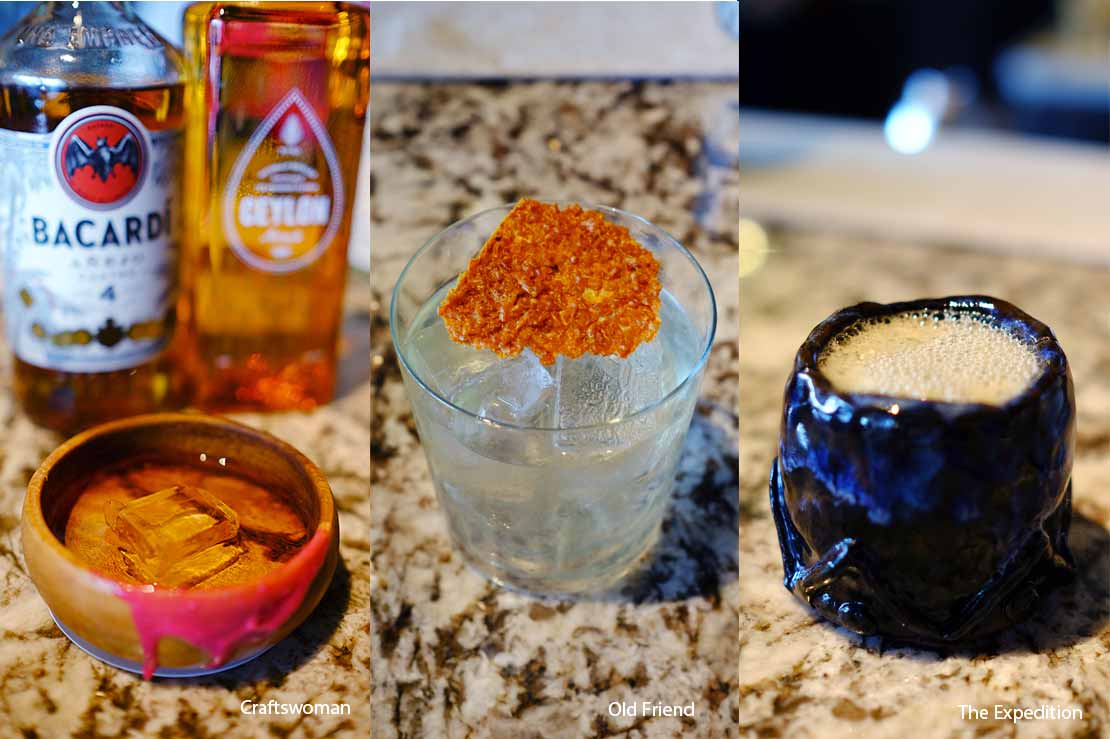 Craftswoman is a rum based Old Fashioned combined with Arrack and distilled syrup bandung where the by-product is used as garnish to coat the rim to look like lipstick on the drinking vessel. - Beckaly Franks, Bali
Old Friend which is slightly savoury contains Korean side dishes such as BBQ kimchi and seaweed with added alcohol-free soju. - Bob Louison, Seoul
Expedition uses Thai agricole, vermouth and grapefruit with additional green coffee from Chiang Mai that are fermented with sugar and yeast before roasting, which gives it a funky flavour. - Chiang Mai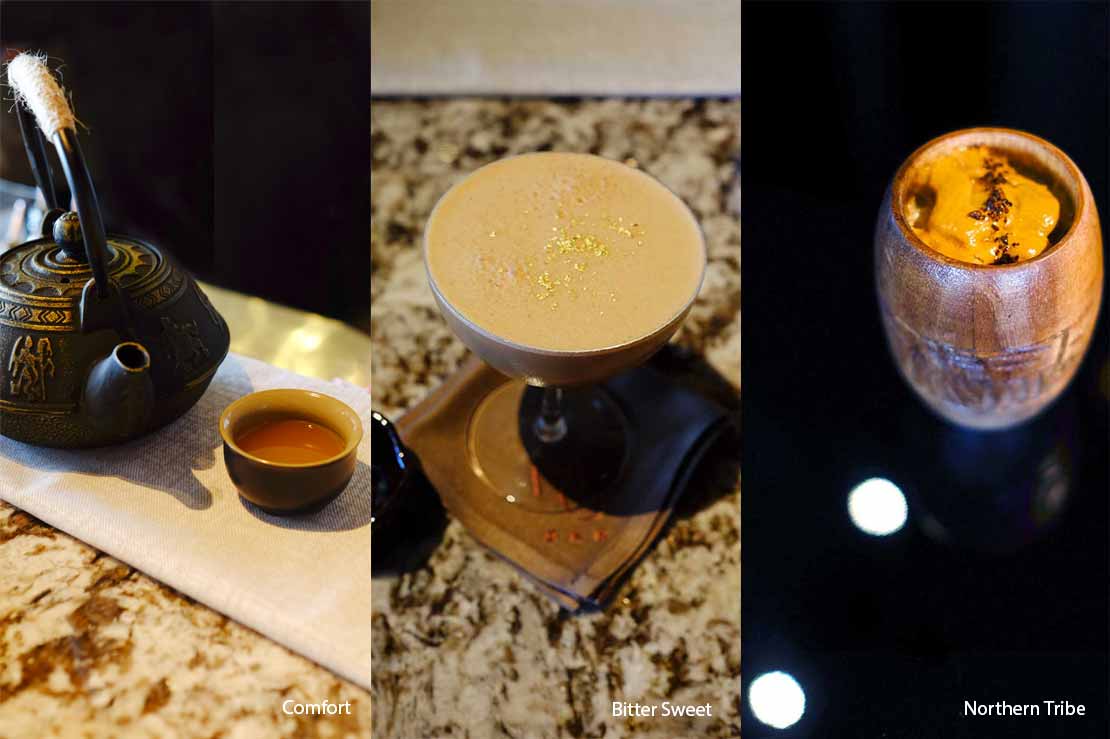 Comfort replicates the pineapple tarts famous to Taiwanese culture using whisky, oolong tea and pineapple. - Taipei
Bitter Sweet highlights one of the highest quality chocolate in the world, Malagos from Davao, which is also the birthplace of current president of The Philippines. - Davao City
Northern Tribe is a tribute to three cocktails by bartenders from Manila (time to ask the bartender!) in a reverse Irish Coffee style by having warm coffee foam on top and cold drink at the bottom. - David Ong, Manila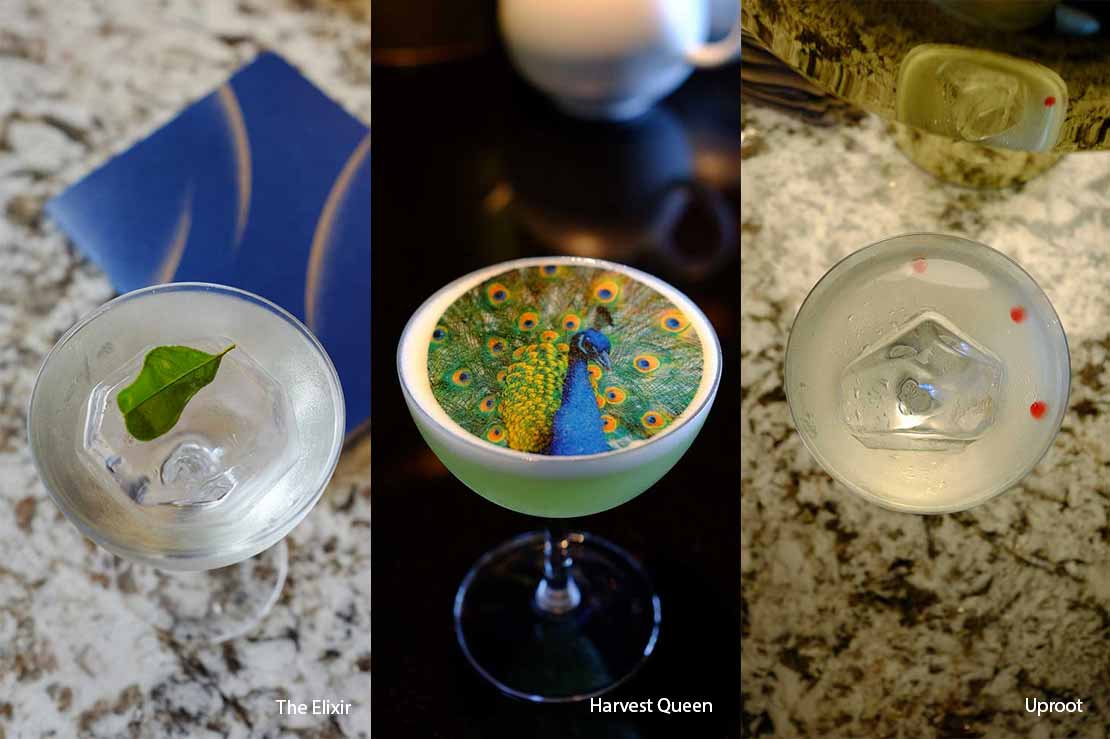 The Elixir Michele was inspired by Malacca and created this Asian inspired Gimlet using Navy proof gin, Makrut Lime and calamansi from Sabah. - Melaka
Harvest Queen represents the guardian of harvest in the mountains of Hai Phong, using Sampan Rum from Vietnam, green guava and apple and beautiful peacock printed on rice paper. - Minh Trần, Ho Chi Minh City
Uproot (supposedly "Up-to-You like the meaning of Omakase + Appreciate, an award-winning bar in KL) using all parts of ginger flower for the cordial and soda. - Karl Too & Shawn Chong, Kuala Lumpur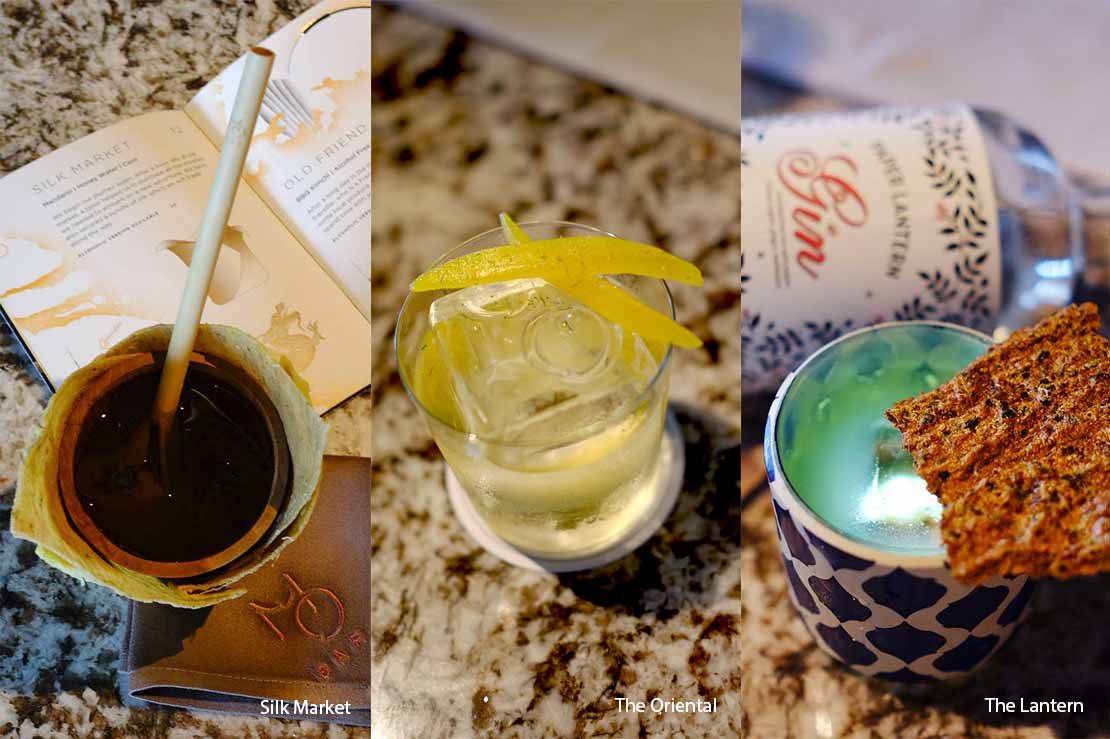 Silk Market is a combination of oil extracted from mandarin orange peels, a unique citrus in China, honey water and corn syrup. - Vincenzo Pagliara, Shanghai
The Oriental contrasted the most popular fruits in Thailand, the mango and coconut highlighted by pandan infused whiskey that packs a punch. - Jamie Rhind, Bangkok
Lantern highlights the famous Singapore hawker dish, replicating the flavours of chicken rice with gin, chili chicken with dehydrated cucumber and rice as a garnish. - Vijay Mudaliar, Singapore
- T -
Address:
5 Raffles Ave, 039797 Singapore
Telephone No:
+65 6885 3500
Website:
https://www.facebook.com/MOBARSG/
Operation Time:
Sun – Thu: 11am – 1am; Fri – Sat: 11am – 2am