If you think it's hard to minimise waste in bars, you might want to think again. A bar in the heart of Singapore is doing what everyone thinks is impossible, and their effort is admirable. We didn't say it's easy, but we think they have given some very good tips to protect our home planet.
Native, a cocktail bar that is solar-powered, focuses on using regional products and ingredients, is also promoting local musicians and minimising waste (down to 9g per day!).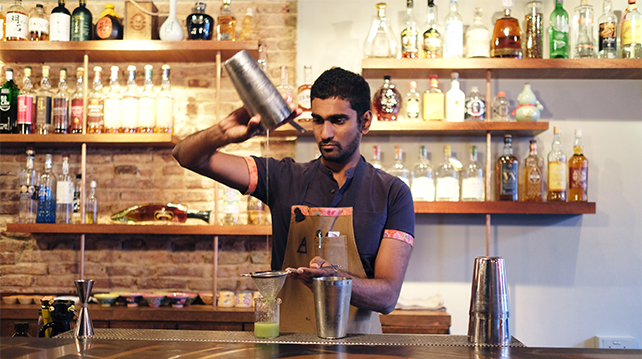 We talked to the team led by Vijay Mudaliar (pic).
Here is how they do it:
Ice
At the end of each night, used ice is placed in plant pots to allow slow and constant water supply as the ice melts overnight.
Straws
No straw for any drink, not even one that is served in a tall glass. When one is necessary for a drink that requires stirring like their Mekong Cola cocktail, lotus stem is used as a stirrer that doubles up as a straw.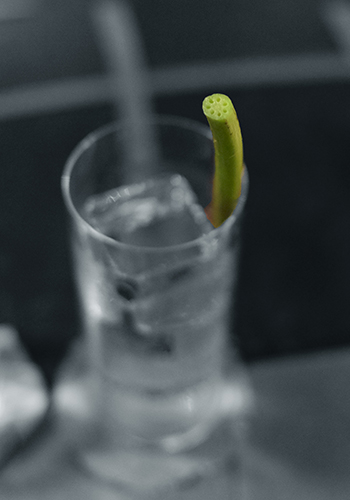 Lotus stem is used as a straw in Native.
---
We see outlets like Coley and Pahit that use metal straws, which are pricey alternatives and hard to clean. There is also the risk of these being taken away by the customers.
Bamboo straws are a cheaper alternative to metal straws and can be re-used many times. These are now available from The Hive Bulk Foods at RM4 per piece. TakNakStraw has also started an initiative that involves orang asli in making bamboo straws.
---
Coasters
Dried lotus leaves are used as coasters in Native, which have 15 to 20 turns per leaf. These eventually become compost at the end of their life cycle. The latest has it they are slicing up banana stalk to make hardier coasters.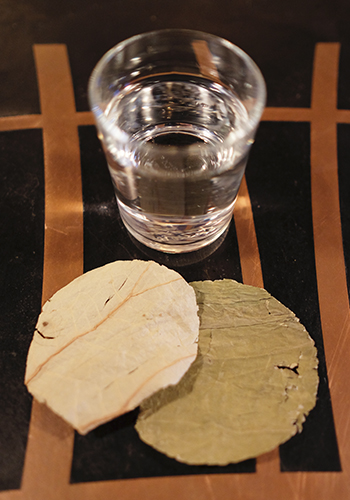 ---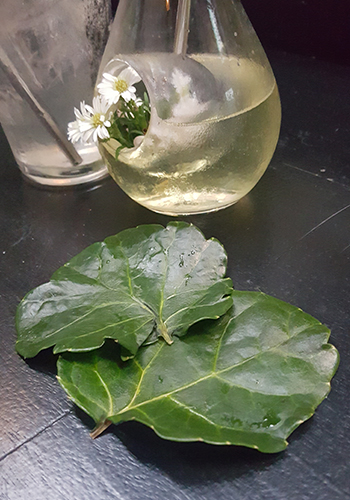 Botak Liquor uses fresh leaves instead of drying them.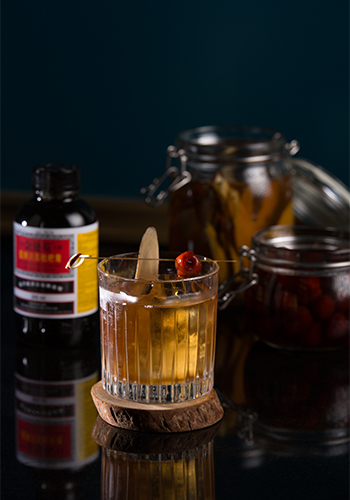 Three X Co. uses wooden coasters that match their oriental theme setting and cocktails.
---
Serviettes and garnishes
Serviettes are replaced with towels which the bar staff wash at the end of every night. With one of the drinks, Oolong Highball, a hand towel is frozen to the glass and can be peeled away to be used. The effect is a cold and wet towel. The garnish is homemade nori cracker. It goes to create a pairing experience with the drink as well as a garnish. The coaster is a dehydrated lotus leaf and when it's worn out, gets torn apart and put in the compost for their garden. Everything used must serve a purpose so that nothing goes to waste.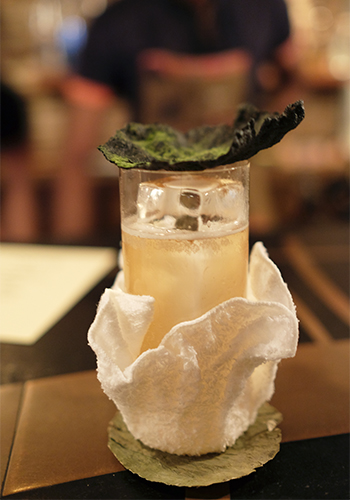 Frozen serviette and dehydrated lotus leaf.
Ingredients
Native uses spirits and ingredients sourced from the region. There are no major commercial brands on their shelves unless they originate from around here. Find Indian Arrack, Chalong Bay Agricole, Son Tinh Rượu and other unfamiliar spirits which are made using ingredients unique to the locals.
Citrus fruits are nowhere to be found in Native, the bar works with acidity differently. For example, kimchi already has fermentation acid that reacts the same as citrus to transform the colour of butterfly pea syrup; they also make vinegar and kombucha as citrus alternatives.
Infusion
The team in Native does their own R&D and are continuously creating new infusions and combinations. Like a science lab, beakers, jars, cylinders and a portable distillation unit are installed at their second floor workshop. All their guests are invited for a tour.
Garden
Extra spaces outside the bar building are not spared. Wire racks are erected outside the windows to hold plant pots that grow herbs, vegetables and flowers on a rotational basis.
Supporting local art
Every detail of the establishment, from the outlet design and furniture made by local carpenters, to the wall paintings and music played, are all created by local artists. The outlet plays musiconly by local bands through Spotify to give them a space to be heard.
Drinks
Native changes their menu every 3 months. Here are their latest creations: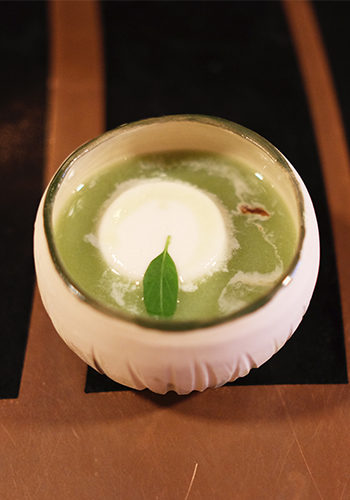 Grasshopper – Using grasshopper from Thailand, this drink is incorporated with Thai flavours. There is really grasshopper at the bottom of the drink. Eat the coconut ice cream, drink the liquid that's made of wheatgrass, lemongrass, sugarcane, Chalong Bay rum, Thai basil and grasshopper.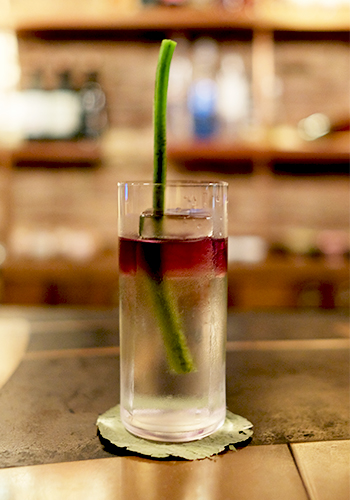 Mekong Cola – Native's version of rum and cola, which is drunk from buckets during the full moon beach parties in Thailand. Clarified cola and Mekong Rum infused with blue pea flowers that give the blue hue. This is to recreate the Purkinjee effect during full moon with the colour in the drink; sand is represented by the plum powder and pickled mango, and lotus stem is used as the straw.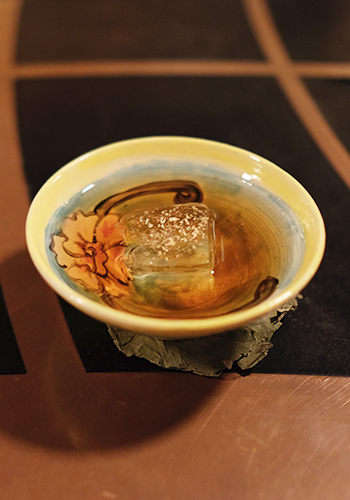 Parankan – The drink is inspired by a Peranakan dessert called "Kueh Salat" and is comprised of laksa leaves, candlenut, Gula Melaka, tamarind, goat's milk and jackfruit rum.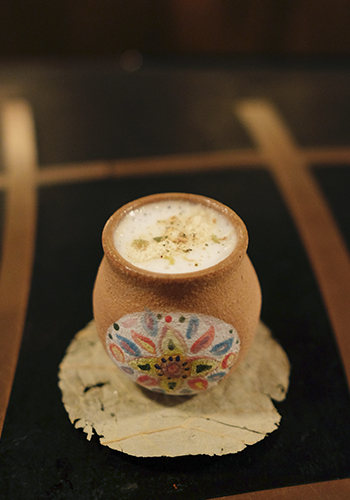 Chai – This drink brings back the Indian Chai flavour inspired by Bombay Chai. It contains cashew milk, cinnamon, cardamom, turmeric, maize, rum and Darjeeling tea.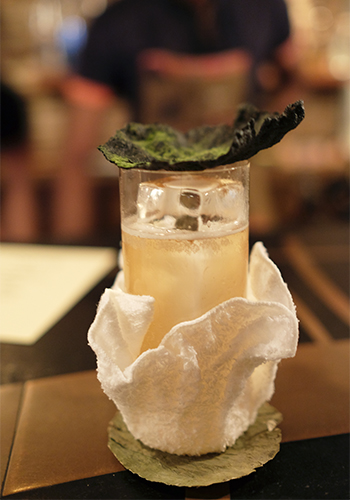 Oolong Highball / Salaryman – Salaryman refers to the Japanese white-collar workers who would work 14-16 hours a day and when they hit the bar after work, a highball would be their signature order. Native's version is with kombucha, a 4-day oolong tea fermentation with yuzu distillate and roasted rice sochu.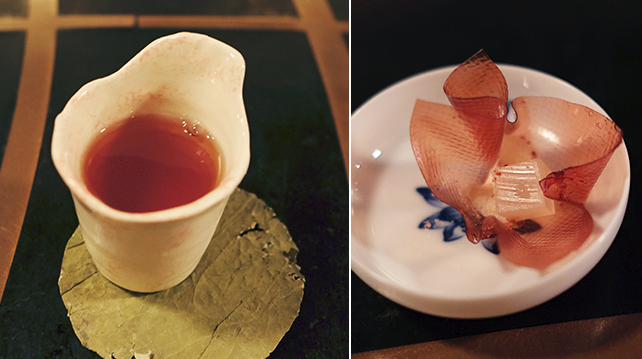 Strawberry Kimchi – The kimchi glass lemon jelly uses ingredients based on Korean meals. The drink is made from strawberries, Korean chili granita with kimchi stalk and soju. Served as a palate cleanser.
Arak Bali - Arak is spirit distilled from rice wine. The drink is said to revolve around tropical flavours of Bali with banana, papaya, ginger, tempeh and champaka flower distillate then topped with kicap manis (sweet soy sauce), coffee and edible flowers.
All drinks above are priced at SGD23++ each.
- T -
Address:
52A Amoy Street, 069878 Singapore
Telephone No:
+65 8869 6520
Website:
http://tribenative.com/
Operation Time:
Mon - Sat: 6pm - 12am; Closed Sundays