Leading matcha café Oh Cha Matcha imports their own matcha from Uji, where Japanese green tea was first planted.
Uji is also said to produce the highest grade of tea leaves that was enjoyed by the emperor before becoming popular among the citizens through the tea ceremony, sadō (茶道).
Oh Cha Matcha has been spreading the benefits of drinking green tea, not only through their platforms, but also with their drinks menu that promotes a healthy lifestyle.
On their blog, they claim that their matcha has 137 times more antioxidants than regular green tea and that the nutrients and benefits of their matcha is "for the optimum level of performance for your body".
The brand with 11k Instagram followers serves a variety of matcha based drinks which are dairy-free and sugar-free, except their latest recipe that uses stevia for sweetness. Choose among 12 recipes with Malaysian flavours for their colourful mixtures such as Mango Matcha, Strawberry Matcha, Charcoal Matcha, Watermelon Matcha, and Purple Sweet Potato Matcha.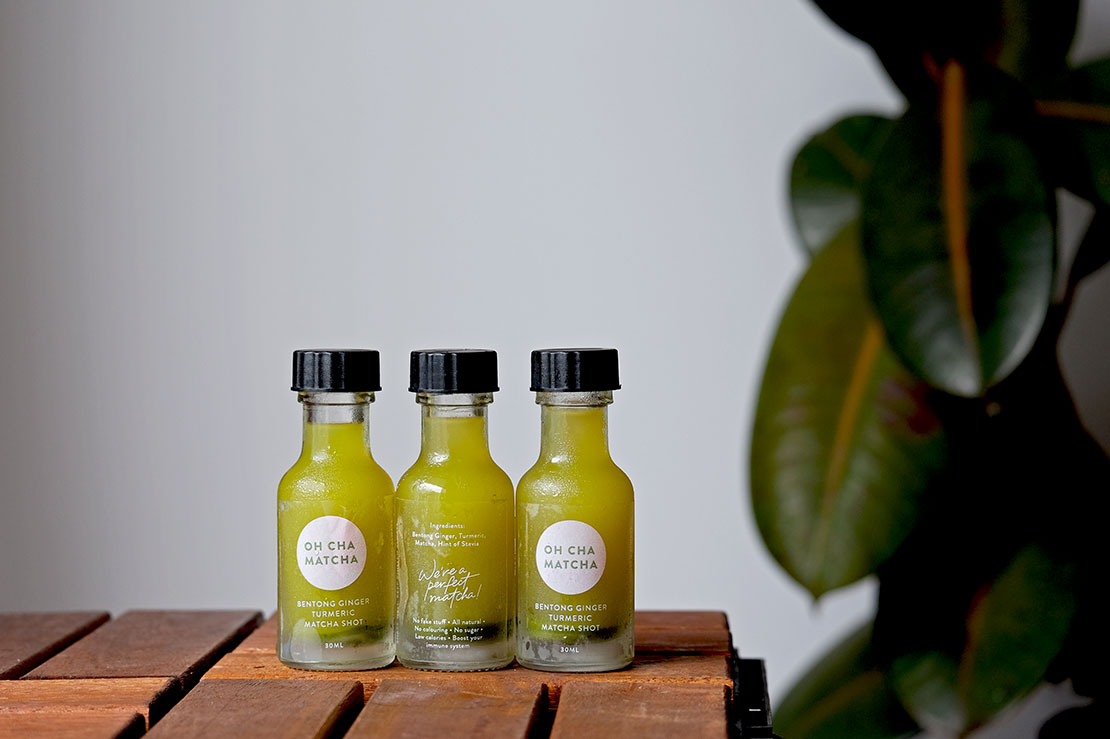 As high grade matcha should taste umami without bitterness, Oh Cha Matcha wants to make a healthy product enjoyable and tasty. Their #nofakestuff slogan refers to the natural ingredients used in their drinks with no artificial syrup, no sugar, no colouring and are low in calories.
The latest offerings: Orange Matcha Booster or Ginger with Turmeric Matcha Booster come in 30ml shots at RM5.90 per shot. Order from their two outlets in TTDI and Vipod Business Centre on Jalan Kia Peng, or order online for delivery.
Find five different types of non-dairy milk in Oh Cha Matcha outlets, namely unsweetened versions of soy milk, almond milk, cashew milk, oat milk and coconut milk. They also offer a range of guilt-free lunch, cakes and soft serve priced between RM6 and RM24.
- T -