Obviously not the bashful type, GS Pho boast they are the gold standard of pho – and deservedly so, their signature beef pho broth is carefully prepared for more than 30 hours (now that's commitment to a dish) from an exclusive recipe, using 100% Australian high-grade beef. You can also find the traditional egg coffee of Hanoi here, made with dark roasted Vietnamese coffee blended with rich, silky egg cream for a little spot of decadence. GS Pho are also pork-free, and suitable for all.
Address: 17, Jalan Telawi 2, Bangsar, 59100, Kuala Lumpur
Telephone No.: +03 2202 0932
Website: https://www.gspho.com
Operation time: Sun – Thurs: 11am – 10pm; Fri – Sat: 11am – 2am; Public holiday eve: 11am – 2am
Google Map:

[Photo: Gold Standard Pho]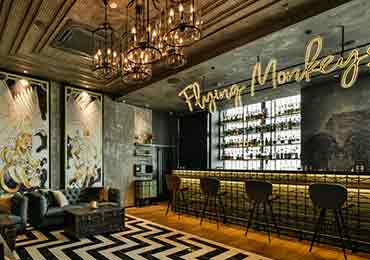 The latest project from the team behind Yellow Brick Road and Wizards at Tribeca (do you see the theme?), Flying Monkeys Bar swoops into KL's Golden Triangle and settles down at Residensi Tribeca. The cocktail bar plays with fantasy and whimsy to create a menu that tickles the imagination as much as it does the taste buds, with a good variety of classics and some inspired new creations with a local twist. Check out their signature Fifth Taste (made with Edinburgh Seaside Gin, Campari, calamansi, and a home-made tomato cordial), and the Malaccan Fashioned (made with a twist of pink grapefruit and gula melaka).
Address: 8th floor, 215, Jalan Imbi, Pudu, 55100 Kuala Lumpur, Wilayah Persekutuan Kuala Lumpur
Telephone No.: +603 2713 1630
Website: http://flyingmonkeysbar.com/
Operation time: Tues – Thurs: 5pm – 1am; Fri – Sun: 5pm – 2am
Google Map:

[Photo: Flying Monkeys Bar]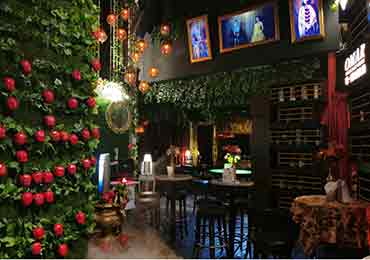 Enchanting in every sense of the word, Poison Apple is a fairy tale-inspired restaurant and bar where you can definitely get lost with the fairies. Enter through a Hobbit-hole doorway into an intimate space decorated with moving portraits, holographic fairies, and a smoky wishing well (that also dispenses beer – really!). Their bar is impressive, with over 200 wines and liquors from around the globe, as well as a great variety of beers (craft and otherwise). Also, they take the theme seriously, and you'll find the menu has whimsical names to match – check out the cocktails like Poison Apple Signature, Snow White's Potion, and Witch's Voodoo Cauldron.
Address: Ground Floor, Pinnacle Annexe, Persiaran Lagoon, Bandar Sunway, 47500 Selangor
Telephone No.: +6012 433 9686
Website: https://www.facebook.com/poisonapplemy
Operation time: Mon – Sun: 3pm – 1am
Google Map:

[Photo: Poison Apple]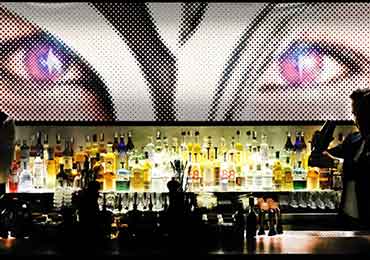 Fashioned after the theatrics of going to the cinema, Tickets KL brings the drama. One of the tenants of the newly unveiled Republik Damansara Heights, the cocktail bar has many Mexican influences from the giant pair of lucha libre eyes behind the bar, to the focus put on agave spirits. Now this apparently will be temporary and is expected to change in time, so bear this in mind for the future. The current cocktail menu is divided into three sections – Signatures, Modern Classics, and Sans Agave – and features a formidable collection of drinks worth exploring before the big change later this year, so visit soon!
Address: Ground Floor Republik, 1 Jalan Medan Setia 1, Bukit Damansara, Kuala Lumpur, Malaysia
Telephone No.: +603 7622 8765
Website: https://www.facebook.com/TicketsBarKL/
Operation time: Tue – Sat: 6pm – 2am; Sun: 6pm – 1am
Google Map:

[Photo: Tickets KL FB]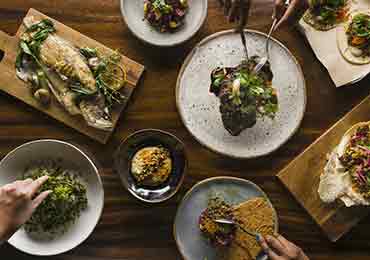 Not quite new on the scene – Fat Prince has been operating in Singapore since September 2016 – but a new and improved menu is always something to shout about! In conjunction with the revamped restaurant, the new menu is robust and exciting, and features an appetising variety of house-baked breads, a larger selection of mezze, a pit roasted section (do not miss the Lamb Shoulder, marinated with spiced molasses, sumac, and chilli, and slow roasted overnight) with hand-rolled couscous, and their signature contemporary kebabs. There is also the new "koktail" programme, helmed by Head Bartender Shallum Recto, with a sensational selection of signature drinks and artisanal concoctions (some highlights include the peanut butter and marshmallow March Attack, the mezcal and tomato juice with harissa sauce Mary En Rose, and the signature almost-transparent Negroni Blanc).
Address: 48 Peck Seah Street, Singapore, 079317
Telephone No.: +65 6221 7794
Website: www.fatprincesg.com
Operation time: Mon – Sat: 11am – 12 midnight
Google Map:

[Photo: Fat Prince]