If there is one place you must go for cocktails in Langkawi, it has to be Rhu Bar in the Four Seasons. The airy bar by the beach facing the beautiful Andaman Sea makes it the best spot for sunset drinks. Order one of their charming concoctions from the menu and make yourself comfortable among plushies on Middle Eastern-inspired furniture.
Led by Head Bartender Surinder Virk, the team experiments with different infusions, maximising whatever limited resources are available from the island.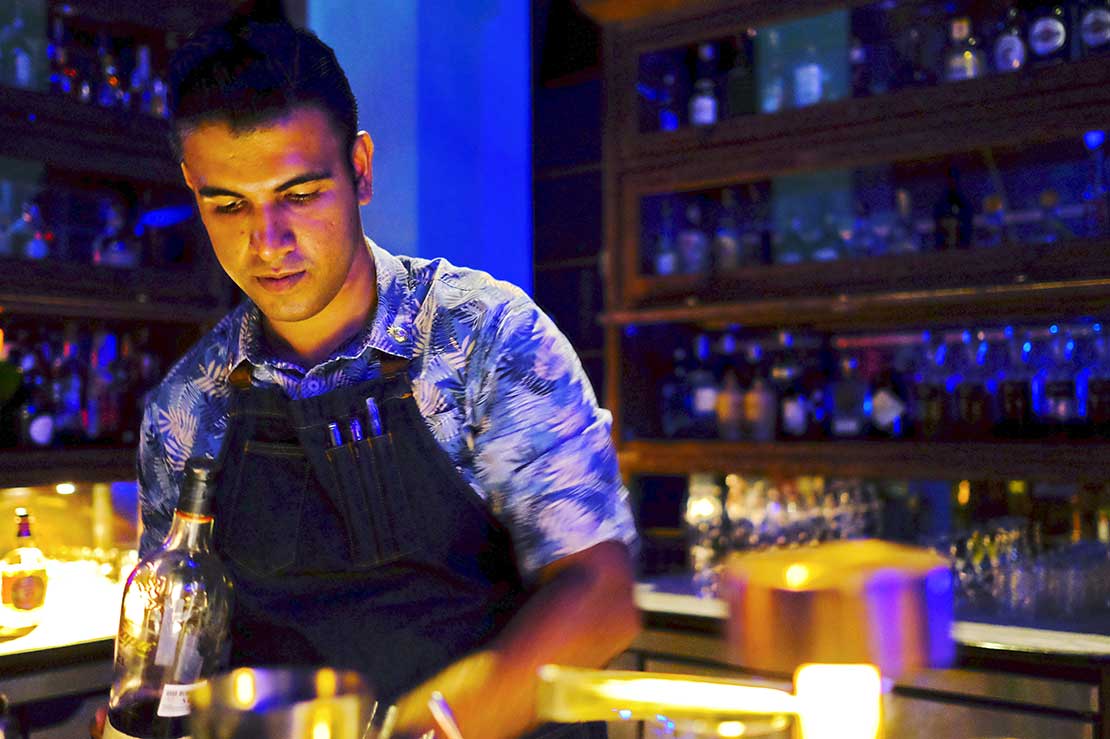 Head Bartender of Rhu Bar Langkawi, Surinder Virk
As a duty-free island, it shouldn't come as a surprise that bars are more willing to experiment, considering Malaysia's alcohol tax is amongst the highest in the world. However, Virk explained that it is still hard, especially sourcing raw ingredients and special spirits, "Every time we travel down to KL, we would have a wish list of ingredients to buy as they are simply not available here." The team has to make their own bitters because there is no supplier on the island.
That got them creative, with the bartenders working on infusing gin with flowers, herbs, teas and spices. Guests get to taste the range of infusions and pick out their favourite. This gives an indication to the bartenders on what to make next. For those who like classics, ask for The Spirit of Rhu which are small batch clay preserved cocktails. We tried the Negroni, it was a strong drink with earthy notes, perfect for after dinner.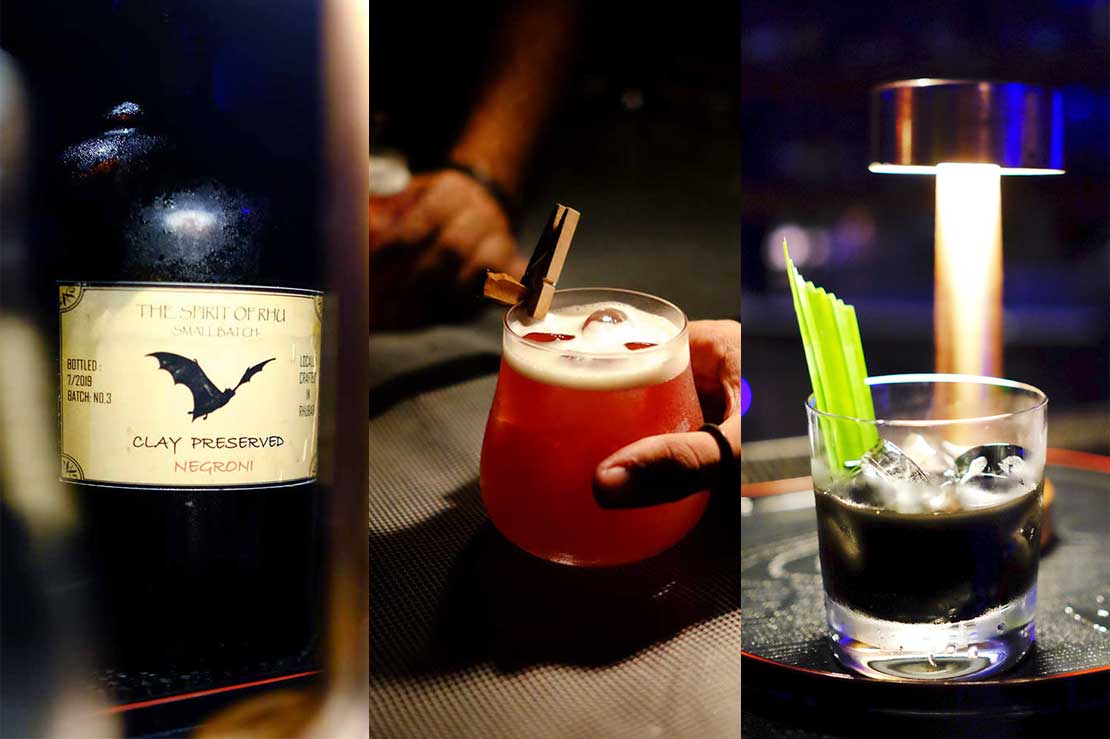 (From left) Clay Preserved Negroni, Last Night At Rhu Bar and Burnt Rice
Let the bartenders tell the tales and history, the beauty of the scenery and nature of the island through their Mystic & Charms menu. Burnt Rice is a smoky riff of Old Fashion with pandan infused bourbon and rice water; Last Night At Rhubar with house infused lavender gin is fruity and floral; Cave of Tales is a potent concoction of five different spirits; the rest of the menu such as 7th Generation, Black Sand Beach, Sunset and Andaman Sea are just as imaginative and highlights the team's skill in house-made mixers.
An extensive beer and wine list is also available if cocktails don't tickle your fancy. But we advise to leave this list outside of the resort. After all, it's a duty free island, bottles are cheaper anywhere else.