Arguably KL's most sophisticated sports pub, The Sticky Wicket has been a mainstay in the Damansara Heights neighbourhood since 2016, and is the watering hole of choice for Premier League, AFL, UFC, and ICC match days.
It's a polished venue, with dark wood panelling, beamed ceilings, and rich chocolate leather upholstery. Sports matches play on the flat screens around the room; framed photos of cricket sporting moments, as well as signed rugby jerseys and cricket bats hang on most vertical surfaces (the end of the bar proudly displays a signed jersey from Jonah Lomu of the All Blacks). It's a cosy neighbourhood pub that comes alive when there's a big game, and given the popularity of the area we strongly recommend getting here by Grab rather than by car, or you can expect to drive around in circles for a good while before a spot opens up.
Expect to find the usual pub grub on offer in the menu, as well as your regular selection of spirits, wines and beers. Worth exploring, however, is the newly updated specialty cocktails, devised by Italian bartender Riccardo Grechi – who has previously worked in the Czech Republic, Portugal, Romania, and now Malaysia – to elevate the pub's cocktail menu.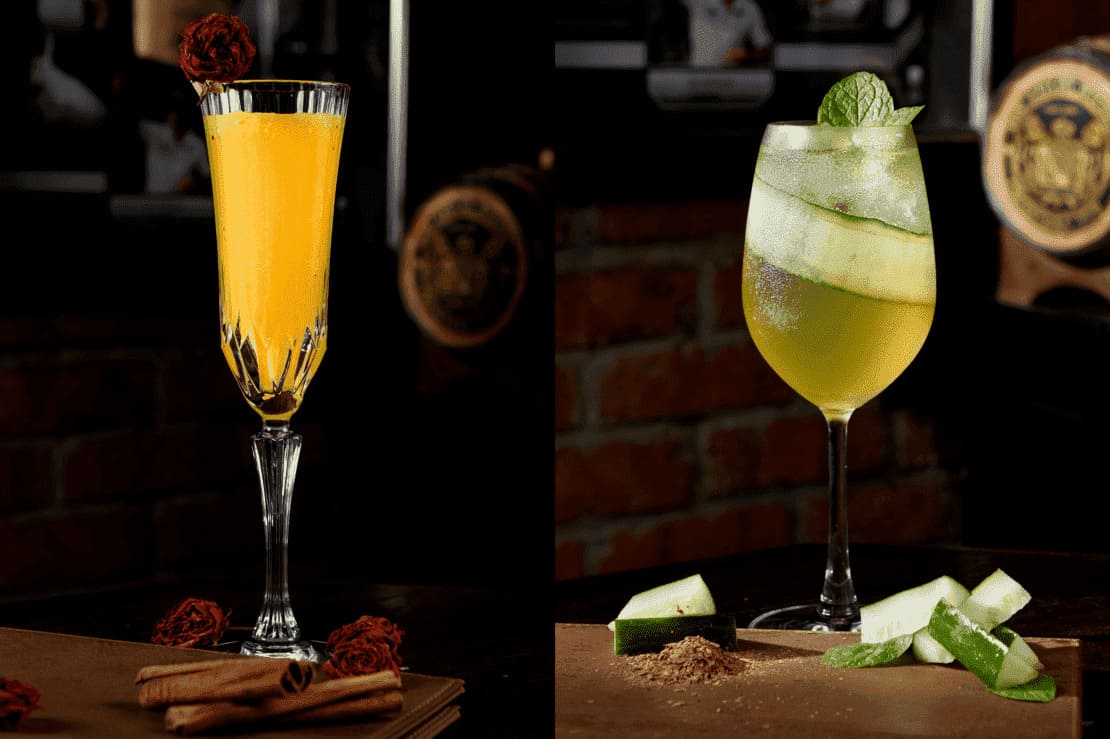 L-R: Trinity, and Zen
Cocktails
The Sticky Special Cocktails features nine cocktails that explore local and regional flavours like fresh ginger, turmeric, coconut oil, wasabi, (but no pandan, a flavour that Grechi felt was overly represented in many cocktail menus already) – one thing worth mentioning is Grechi's insistence on making all syrups and infusions in-house to ensure quality and consistency. We put a spotlight on five of them worth putting on your bar tab on your next visit.
Start your night off with Trinity (RM53) (inspired by the flavours of India), using cinnamon syrup, turmeric, lemon juice, and fresh ginger topped off with prosecco that is appetisingly tangy and layered with bright flavours; and also Zen (RM38), another gin cocktail using pre-batched cordial made with elderflower liqueur, sweet basil, and cucumber, which is sweet, delicate, and very easy to drink (with a mocktail version named Nez).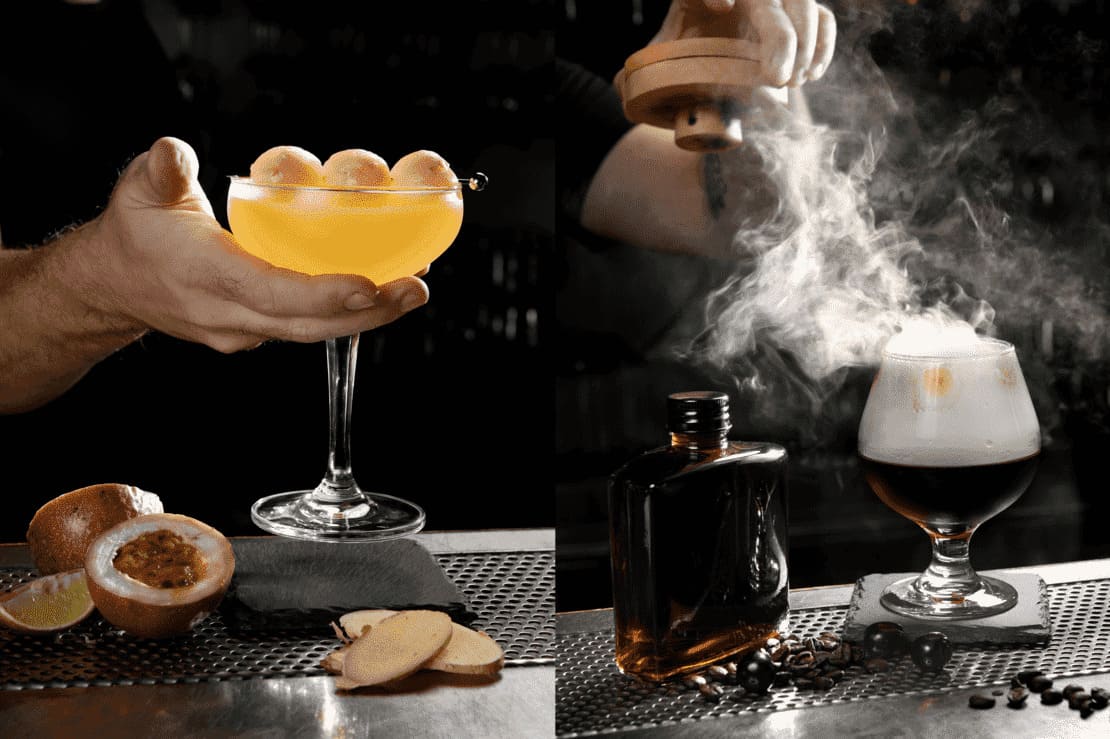 L-R: Far & Away, and Like A Boss
"Liquid sushi" Wabi-Sabi (RM38) made with tequila blanco infused with powdered wasabi, and garnished with a rectangle of seaweed. Forget any misgivings you might have about the wasabi, because even though the spiciness hits you first, it quickly dissipates and the earthy flavours of agave and horseradish takes over. On the fruity side, there is the tropical Martini-styled Far & Away (RM38), made with passionfruit juice infused white rum, coconut liqueur, fresh lime juice, and ginger syrup, and garnished with three juicy lychees.
Finally, Like A Boss (RM53) – a twist on the Rob Roy that is "strong, elegant, to be sipped slowly (like a boss)" – rounds off the menu. Here you'll find sesame seed oil infused whisky, sweet vermouth infused with coffee, and orange bitters. It's a dramatic performance for a dramatic drink, smoked with cherry wood chips in a brandy glass for the final touch. It's complex, bitter and sour (that picks up the umami of the sesame oil), best suited as a slow drink for the end of the night. Cigar optional.
- T -
Address:
34 G&M, Jalan Medan Setia 2, Plaza Damansara, Damansara Heights, 50490 Kuala Lumpur
Telephone No:
+6012 444 2957
Website:
https://www.stickywicket.pub/
Operation Time:
Mon – Fri: 12pm – 12am; Sat – Sun: 9am – 12am