In the sea of speakeasy bars that are springing up around Malaysia, this gem hidden in Chinatown stands out. It's specialty? The dead. However, if you're not the type to embrace the fun side of afterlife, then maybe these other bars will do it for you.
Kick started by Steven Yap, Ng Sin Leong and bartender Steven Wan, The Deceased got its identity by accident. Yap admitted that they did not originally intend for the speakeasy to be so, um well, dead; the ideas they brought to the brainstorm table took a creatively dark turn though. They had initially planned for it to be a casual, chill space but shortly after opening, found that its patrons quite liked the idea of drinking with the dead.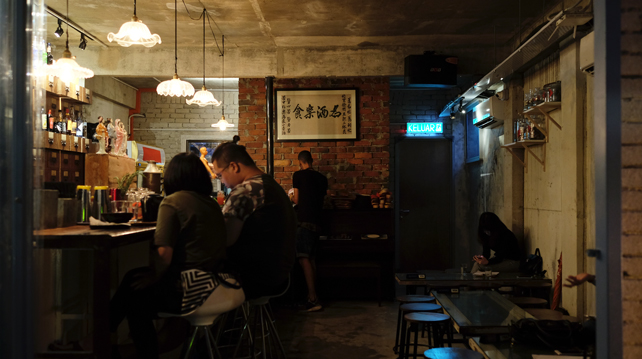 To get to The Deceased, you'll need to call in and make a reservation, then you'll be given a passcode to key in at the door next to Leaf & Co. The journey up the stairs could be a very long one if you're easily spooked. Try to stomach the blood-spattered walls, spine-chilling sounds, and the eerie baby on the ground. Behind the door at the top of the stairs, a dimly lit area with grime-stained walls and a giant authentic Chinese medicine cabinet await you.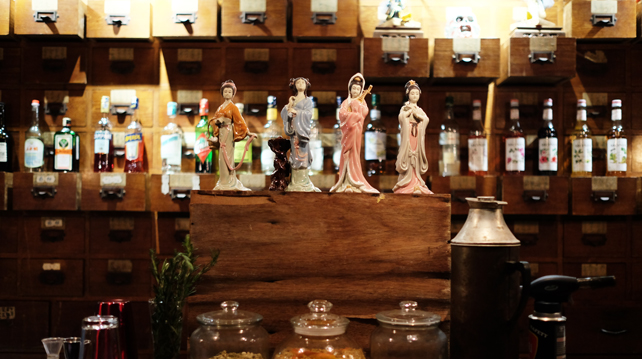 The drinks here are a delight both in presentation and in taste. The menu is separated into three sections: The Other World, Necromancy and Evils of Malaysia. As the names suggest, the cocktails in each section dabble in the black arts of their respective areas. The Other World offers Karma (RM45) which is a not-too-sweet concoction of vodka, strawberry, soursop syrup, lemon juice and sparkling wine. It also comes with a Kabuki mask, cinnamon sticks and a balloon which the waiter will 'fire up' for you.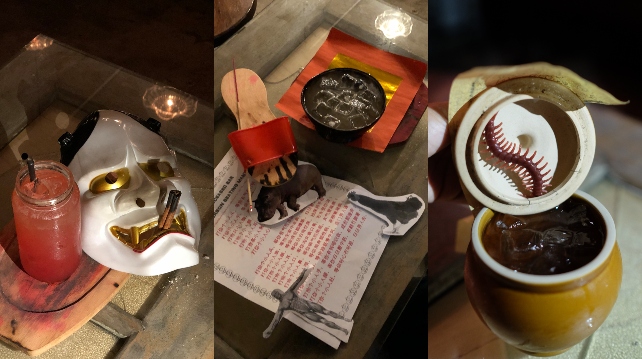 In Necromancy, the Petty Person Beating cocktail (RM40) consisting of gin, Sarawak Tuak, Asam Boi, kumquat and tonic water, might unnerve you (especially if you are a steadfast Buddhist) but it'll give you a good laugh. The Medium (RM45) – Mehkong Dark Rum, tofu, hawthorn, almond syrup and lime juice – on the other hand, is more suited for those who like the taste of almonds. In the Evils of Malaysia corner, you'll want to check out Santau (RM45) that's served in a Chinese urn complete with an accompanying prayer sheet.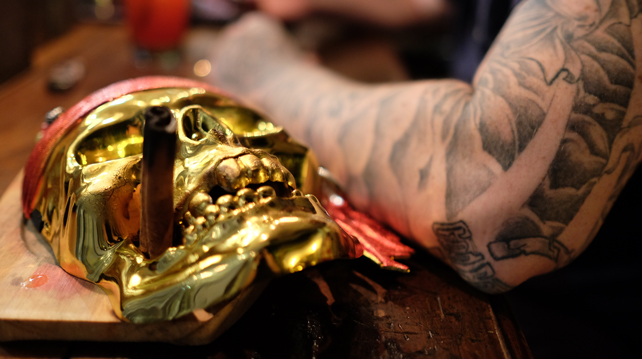 While the menu isn't finalised yet, the cocktails offered here are still a treat. The bar also doubles as a common area for guests who are staying at the Mingle hostel next door. It's got a peaceful outdoor area and even a rooftop corner for groups who'd like a little privacy and a nice view of the KL Tower.