[Image: Babi Lu Mary]
Putting a spin on the old phrase: new year, new menu, our friends at The Locker & Loft shook up their food and drinks with new offerings to get 2018 off on the right foot.
Their impressive double-sided A3 menu has some revised recipes and quite a few new additions, mostly classics with an inventive local twist.
Starting at the bar, open up your appetite with the K-Rock from their Low-Cal range (who ever said they don't have your best at heart?) made with carbonated local kelapa (coconut) water and 1.5 shots of vodka in a small glass bottle – it's refreshing, hydrating, and probably good for you. Another option is the eponymous LCl (low calorie), a cloudy green concoction made with pineapple, celery, and cucumber juice, mango-infused white rum, green chartreuse, and homemade spicy mango syrup.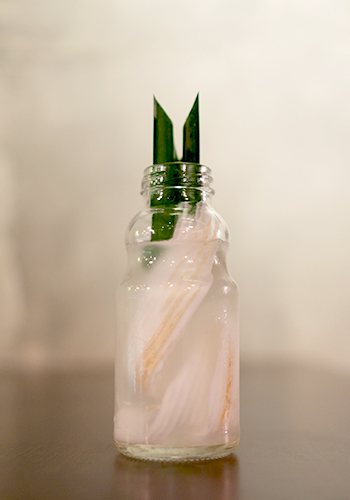 K-Rock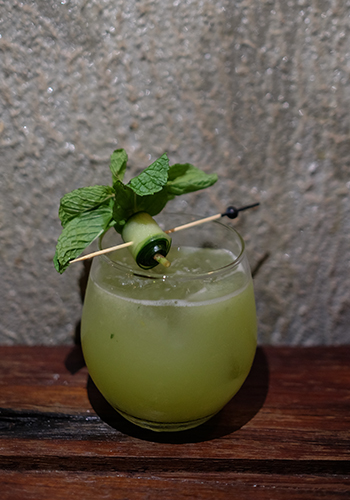 LCI
For something more flavourful and indulgent, there is The King cocktail featuring the king of fruits, durian – a decadent creamy mixture of vodka, Bailey's, vanilla ice cream, and durian-infused egg white, sprinkled with cinnamon powder. There's also the Kopi O Ice, which is your typical kopi o turned up to 11 with vodka, Giffard White Cacao liqueur, Lychee, Café liqueur, and pandan syrup. And for the adventurous there is the Babi Lu Mary, a riff on the Bloody Mary, but made with bakwa-infused tequila (which packs a punch and really comes through).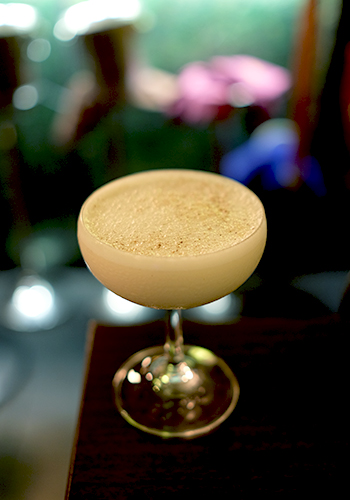 The King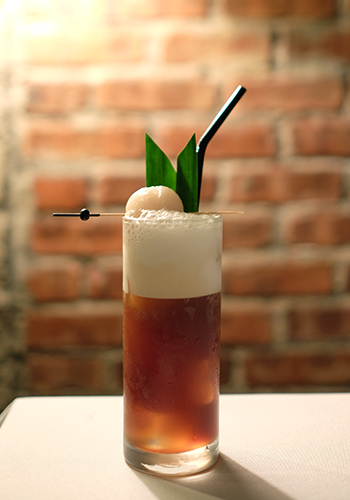 Kopi-O Ice
The Tea Garden is an aromatic and delicate cocktail that sits on the other end of the flavour spectrum, made with gin infused with lavender tea and elderflower syrup, and served in a delightful tea set. Another interesting experience was the Fuji San Nama lavender sake, a locally made sake with light floral notes for those who want a simple drink with zero fuss.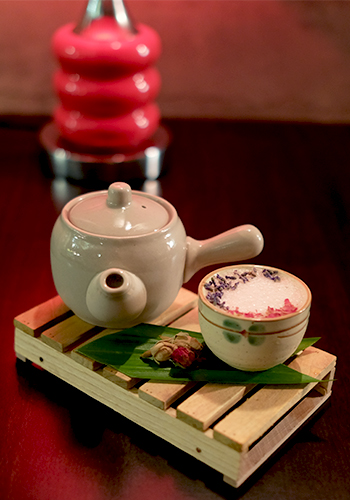 Tea Garden
Their food menu is tasty and well-considered Malaysian-style pub grub, including things like sharing platters of salted egg prawn cocktail, Varuval quesadilla with pineapple chutney, Hainanese chilli chicken wings, and seabass fish fingers, as well as pasta dish mains, and even a dessert selection if you make it that far and still have space. The main question here is not what to choose, but how to stop yourself from choosing everything.
Address:
40A, Jalan SS 20/10, Jalan Damansara, Damansara Kim, 47400 Petaling Jaya, Selangor, Malaysia.
Telephone No:
+016 252 4961 / +6019 382 4760
Website:
http://www.facebook.com/lockerandloft/
Operation Time:
Tues-Sat: 17:00 - 01:00; Sun: 12:30 - 23:30