The Whisky Dungeon by Howard Cai in Terminal 2 of Guangzhou Airport is the only whisky shop where you can get single cask whiskies by one single brand in China – every bottle is from casks selected personally by independent bottler Howard Cai.
Howard Cai is a restaurateur who has great love for Scotch whiskies. He is a self-taught cook and a whisky columnist who focuses on pairing whisky with Chinese cuisine.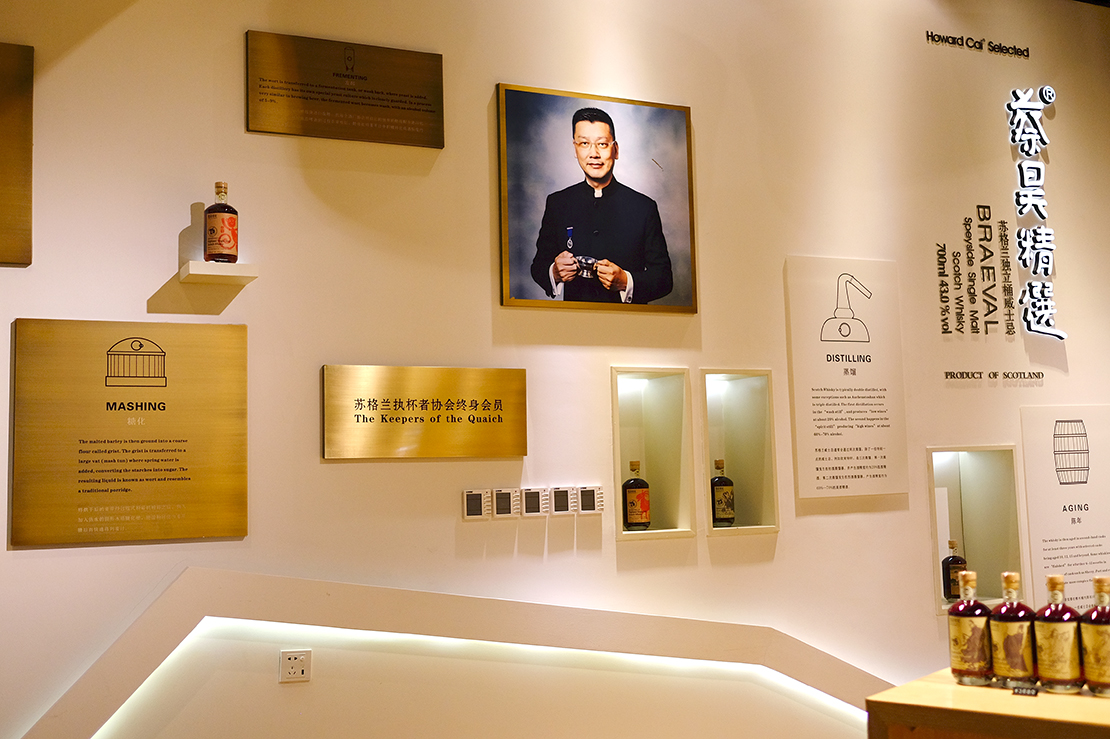 The first whisky shop in China that sells one single brand, and they are independent bottlings
His restaurant Howard's Gourmet 好酒好蔡 (playing with the same pronunciation of his surname "蔡" in replacement of "菜" vegetables) was first started in December 2005 in Guangzhou, attracting celebrities from all around the world whenever they visit the city. The brand now has five branches, including Panyu 2005, Shanghai 2009, Guangzhou 2013 and Hong Kong 2016, and most recently in Beijing in 2018.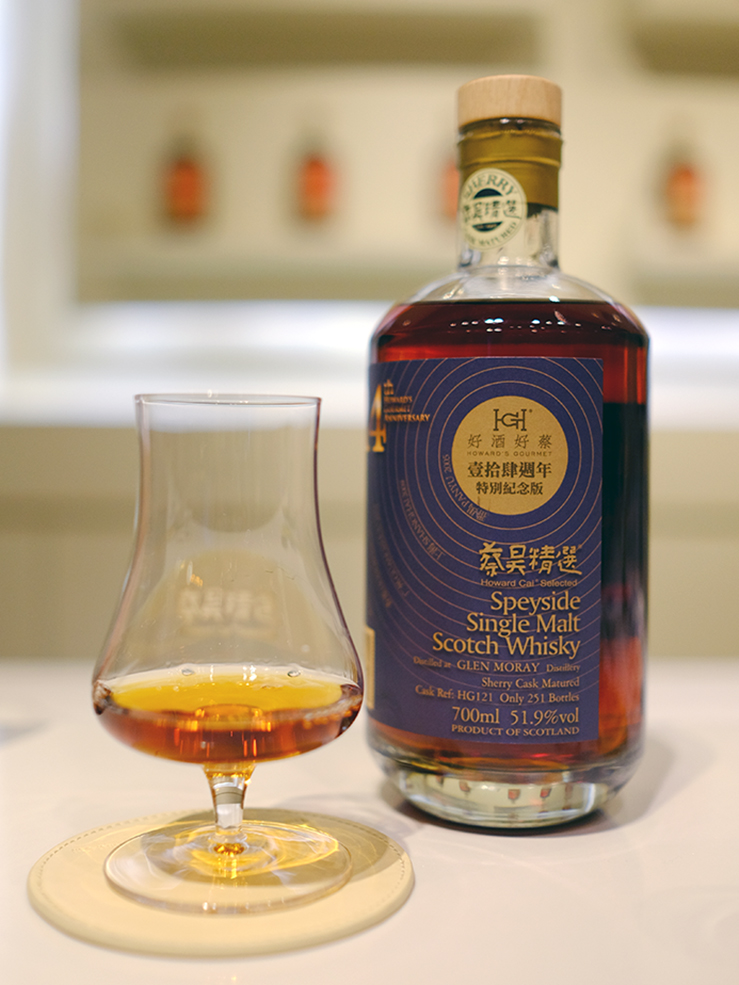 Howard Cai's 14th year annivesary bottling
Every year, Cai would pick a whisky to commemorate the anniversary of Howard's Gourmet, and this year marks the 14th year since its establishment. Cai picked a single cask of Speyside single malt distilled at Glen Moray Distillery which was matured in a Sherry cask and bottled in March this year at 51.9% ABV. Only 251 bottles were available.
Most whiskies in the Whisky Dungeon are at least 20 years and above and it seems that Cai has a preference for sherry cask matured expressions. A popular range of 25YO whiskies bottled every year is the Chinese astrology range of Highland Single Malts. Cai also bottles from casks by Macallan, Clynelish, Bowmore, Tullibardine, Tormore and many more. There are to date over 3,000 casks in 60 distilleries that belong to Cai which have yet to be bottled.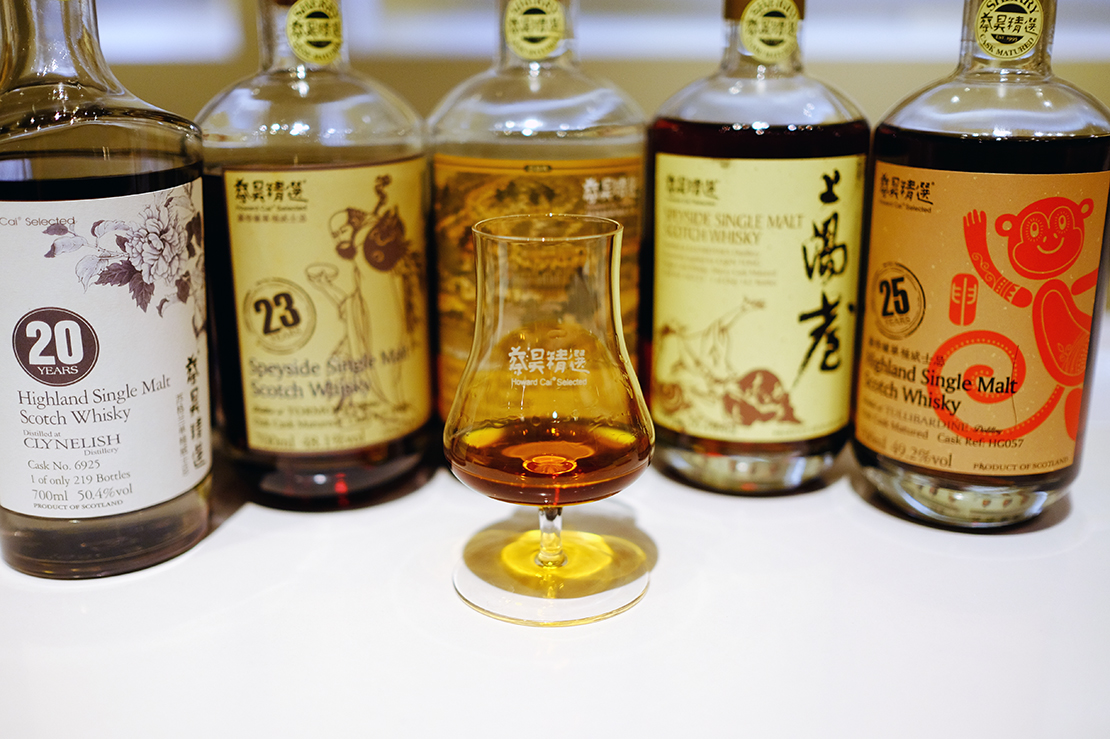 Some of the Howard Cai's independant bottling available in the shop in Guanzhou airport
Cai has also specially designed a whisky glass to taste his selected whiskies in. It has a wide bottom where the liquid sits and a narrow mouth to capture the aroma for nosing.
Cai is also a member of The Keepers of the Quaich, an international society for those who have shown an outstanding commitment to Scotch whisky.
- T -
Address: Terminal 2, Guangzhou Baiyun International Airport, China.