Three x Co is a partnership between three entrepreneur friends and Giffard West Cup World Champion, David Hans. Taking over space previously occupied by Mr Brook's in Bangsar Shopping Centre, they have created a bar serving bespoke cocktails with a blend of oriental and western cultures.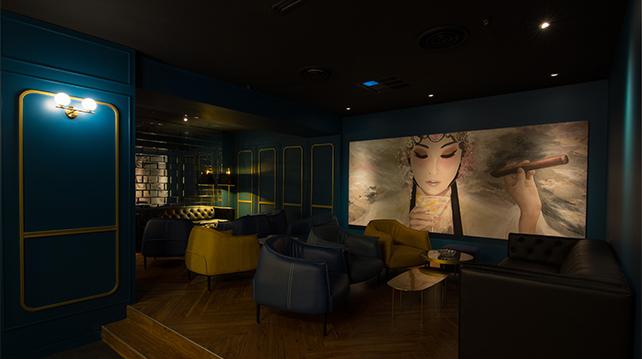 Living in three different cities, Wong Wai Hung, who is based in Kuala Lumpur, scouted for space and local talents, while Eugene Yeoh and Daniel Gunawan offer their financial planning and strategic skills towards the business. The three take turns to oversee the outlet when the other two are running their own businesses in their respective cities.
It is a recent trend that professionals outside the F&B scene have opened up their own outlets to create spaces that they feel are not found in the KL bar scene. These phenomena have injected a different vibe to the industry, adding new players and giving consumers more options.
Hans was invited on board the partnership for his experience in creating cocktails combining oriental themes into western classics, a concept that matches the world champion's style and the reason for his acceptance of the position.
Three X Co's signature cocktails are categorised into the Gentlemen's Signature Series, featuring bold cocktails such as Unsolved Mystery and Mr Wong's Choice, and Inner Circle's List, a specially curated menu with twisted classics by Hans. Other than cocktails, the bar also serves up some unique craft spirits from around the world.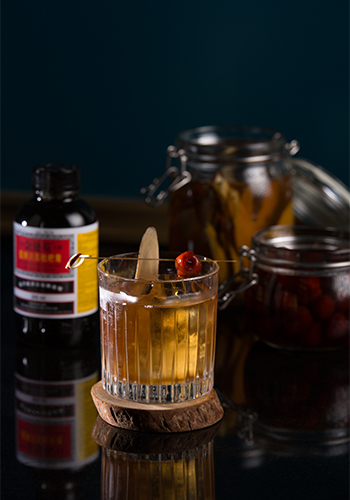 Mr Wong's Choice is made of Chinese herbal medicinal ingredients such as red dates, dong gwei and Pei Pa Gou.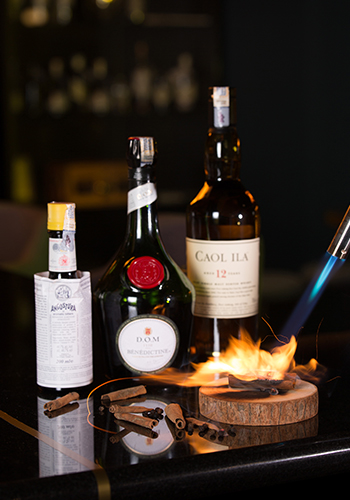 The Unsolved Mystery is a strong drink with spicy and smokey notes.
Local artists and entrepreneurs are encouraged to contact the outlet which offers the space adjacent to the entrance to operate their business, an initiative by the partners who understand the challenges that start-ups go through.
Address:
3rd Floor, Bangsar Shopping Centre Jalan Maarof, Taman Sa, 59000 Kuala Lumpur, Malaysia.
Website:
https://www.facebook.com/threexco/
Operation Time:
Mon - Sat: 5pm - 2am