What it is
Tommy Thongchai, a Thai gastrobar with a fab selection of Asian fusion cuisine and cocktails that brings the flavours of Thailand to a new dimension.
The venue
The Square at Jaya One recently got a facelift and saw some new blood fill in the F&B outlets on the ground floor. Have a bit of privacy inside the restaurant (you can also draw curtains to section off your party from the rest of the room), or enjoy people watching at any of the tables that spill out onto The Square's inner courtyard.
The vibe
Tommy Thongchai is a smart-casual kind of joint that blends the casual street fare of Thailand with a semi-smart dining concept – the soul of Thailand, without the nitty gritty stuff, if you will. Inside, a garland of string lights hangs like a makeshift chandelier in front of the full bar (headed by Thai bartender P'month, with 30 years of experience in Bangkok), rattan furniture with plush upholstery to sink into, a framed muay thai uniform with Tommy Thongchai embroidered on it in gold, and a giant hand painted mural of Thai fairies in an enchanting mythological setting. Whether it's for catch up drinks with friends, or a meal with the family, all are welcome here.
The drinks
As well as your standard range of classic cocktails, Tommy Thongchai has some creative signature serves that beautifully distils the flavours of Thailand into a glass. Like Tommy's Tom Yum Thai, a vodka tom yum that's not too spicy, but has enough zing from the lemongrass and galangal to give your taste buds a buzz (you're also welcome to eat the red chili garnish).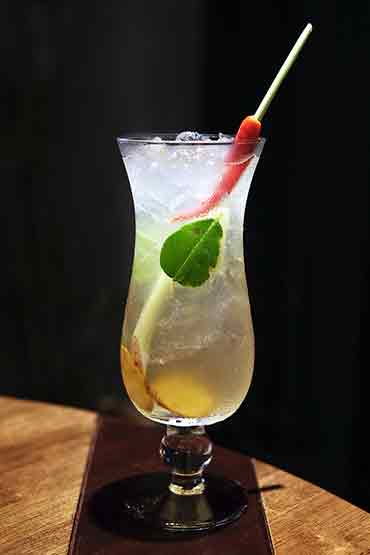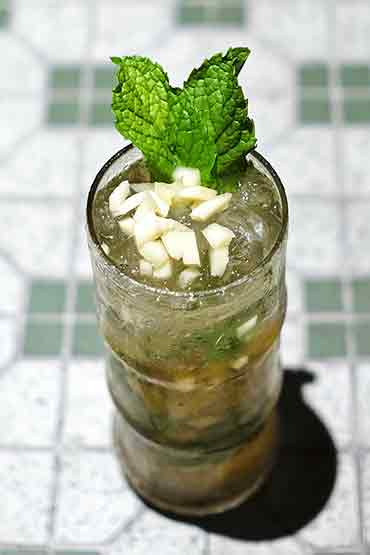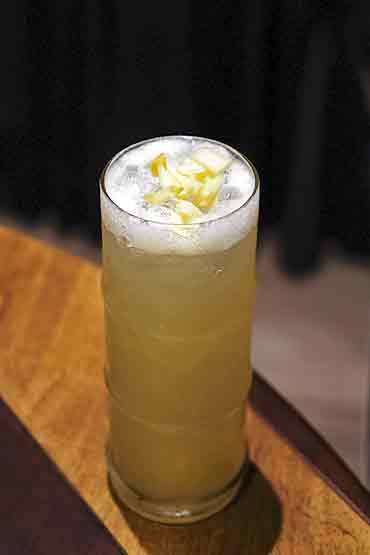 Tom Yum Thai, No Soul Ginger, and Hot & Cool
Other long drinks that pair fantastically with hot days are the No Soul Ginger (made with ginger and ginger ale) and Hot & Cool (made with vodka, bourbon, lime, and more ginger), both are refreshing and chilled to perfection. The Soi Cowboy, while a short drink, also does the job in this version of a whisky smash made with Thai whiskey, lime, mint, and soda.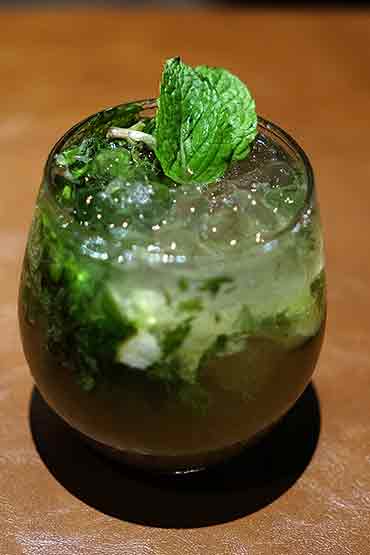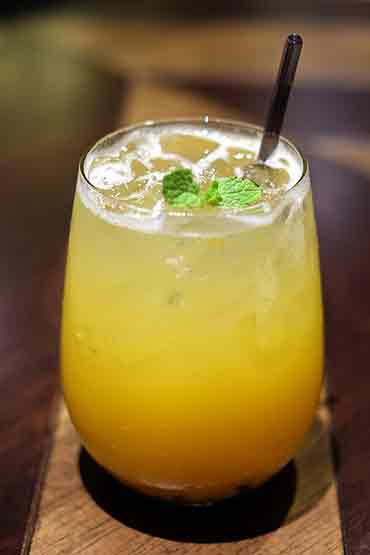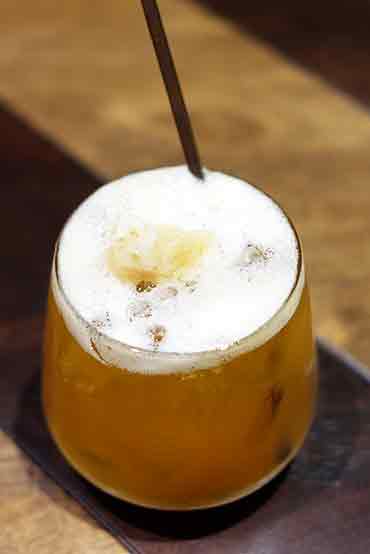 Soi Cowboy, Bussaba, and Thai Tea With A Kick
Two crowd favourites have emerged from the list: Bussaba, a tart tequila cocktail made with a blend of mango, passionfruit, lychee, and lime; and the sweet Thai Tea With A Kick, made with rum, Thai tea, pineapple, lime, and honey ginger, and a wedge of honeycomb resting in the foam (also good for chewing on, if you so fancy).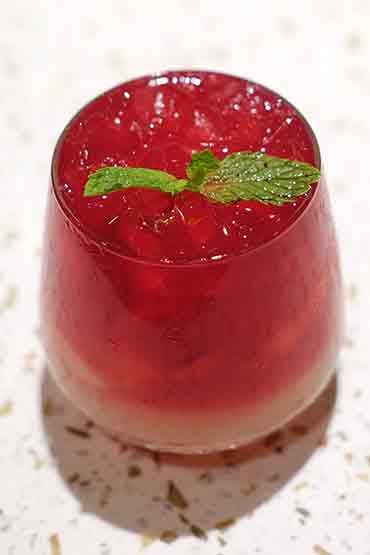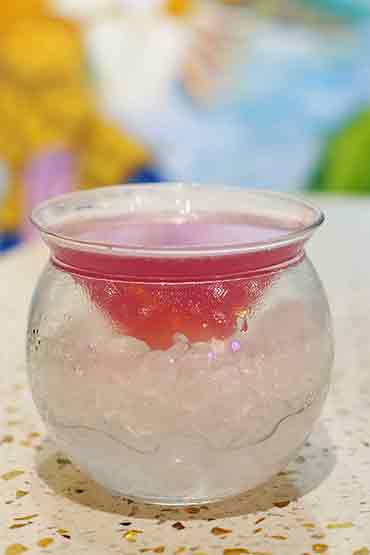 Tub Tim Gem, and Bussarakam Gem
Those of you who love your red ruby dessert should not miss Tub Tim Gem, a bright red mix of slightly herbaceous whisky cocktail (using a blend of Eleven Tigers Brand herbs and Thai moonshine Ya Dong), a splash of lime, and a mint sprig – the whole thing looking very much like a giant red ruby itself. Special mention goes to Bussarakam Gem, a fantastical cocktail that follows along the same lines that gets its pale lilac colour from the butterfly pea infused vodka, together with bourbon, bianco, apple, lime, and the distinct flavour of pandan for that local flair.
The crowd
There are no pretences here, come as you are and enjoy your Thai favourites with a twist. If you're here with friends, we recommend adding on Tommy's Drinking Platter to your round of drinks (good for four to six people) for some Thai style bar bites – tuck into the moo ping, Chiang Mai herbed pork sausage, fried marinated pork belly, fries buried under tender pulled pork dressed with garlic aioli, wonton skin nachos with pork ragout, spiced calamari, luncheon meat fries, and pork riblets. Forget about your cholesterol.