Situated in a once abandoned rubber plantation, the overgrown plot has been lovingly and painstakingly transformed into a showcase garden of over 500 varieties of exotic fauna and flora, with an emphasis on spices.
The start of the trail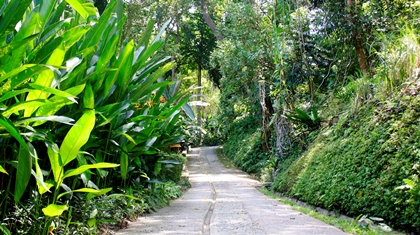 Spread over 8 acres of secondary jungle, Tropical Spice Garden aims to foster understanding and appreciation for nature, heritage and the environment. The award-winning landscape design features 3 unique trails that meander through undulating hills, jungle paths, terraces and natural streams.
Well pathed stone steps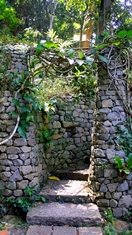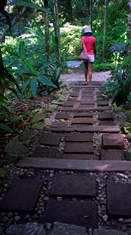 A walk on the water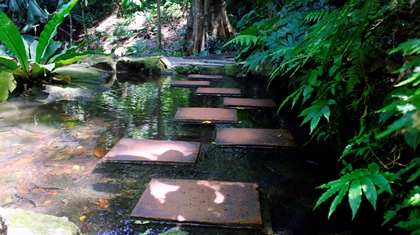 Swing yourself into the air, literally.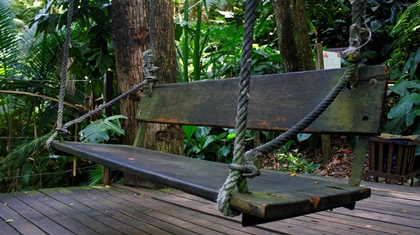 Away from the hussle and bussle of the city.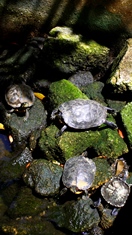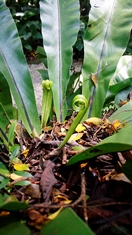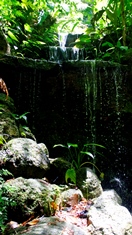 A place for parties and gatherings.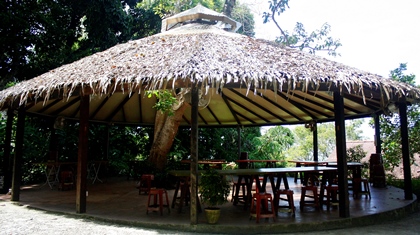 Where the cooking classes take place.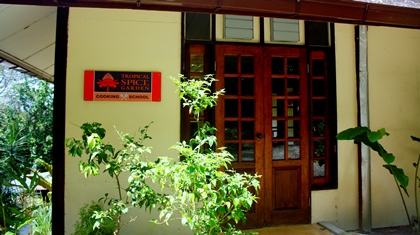 Popular Thai snacks at Tree Monkey.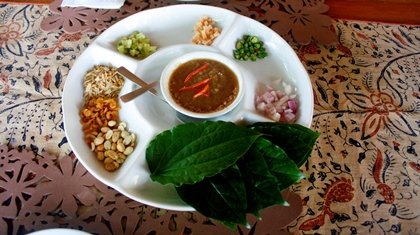 Tropical cocktails. We were expecting more with the taste and garnishing.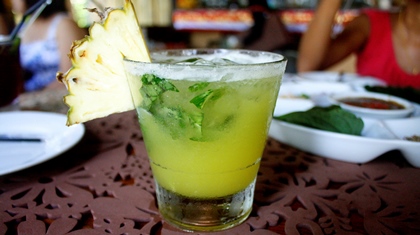 They do better spice tea and coffee. See follow-on article below by Ella Stout.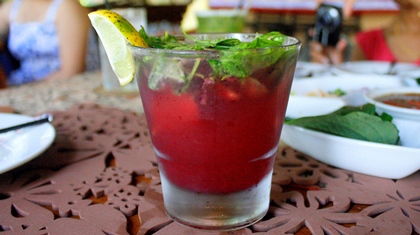 Here you can learn about the fabulous diversity of the herbs and spices from our knowledgeable guides, cooking classes or simply lose yourself in this treasure trove of natural beauty.
Tropical Spice Garden is the 1st runner-up in the Best Attraction category for the Best of Malaysia Awards 2012.

Spice Coffee
by Ella Stout
Being a puritan of sorts, when I have coffee I always prefer to have it hot. So when presented with a hot or cold option of enjoying Tree Monkey's signature Spice Coffee, I insisted on 'hot' despite the balmy weather.
Slightly infused with cloves, star anise and cardamoms, the coffee packed a punch without being overwhelmingly pungent. The musky flavours are moderated by a generous dollop of thick condensed milk which makes for a pleasant and leisurely cuppa - even on a hot day.
Address:
Lone Crag Villa, Lot 595, Mukim 2, Jalan Teluk Bahang, 11100 Penang, Malaysia
Telephone No:
+604 881 1797
Website:
http://www.tropicalspicegarden.com/
Operation Time:
Daily: 09:00 - 23:00