Ultime (pronounced as "ul-tim" in French), is a European fusion cuisine restaurant designed to lengthen the journey of degustation.
The restaurant comprises of a lobby, the East Formal Dining, West Smart Dining, 2 VIP rooms, Chef's Table Dining, the Lux Wine Room, a full-fledged bar and an outdoor patio for a complete all-day dining experience.
The kitchen is helmed by Executive Chef Shiro Oonishi and Head Chef Azan who curate the dining menu and oversee the patisserie. There is an in-house sommelier and a dedicated bar in partnership with drinks industry veteran Ben Ng.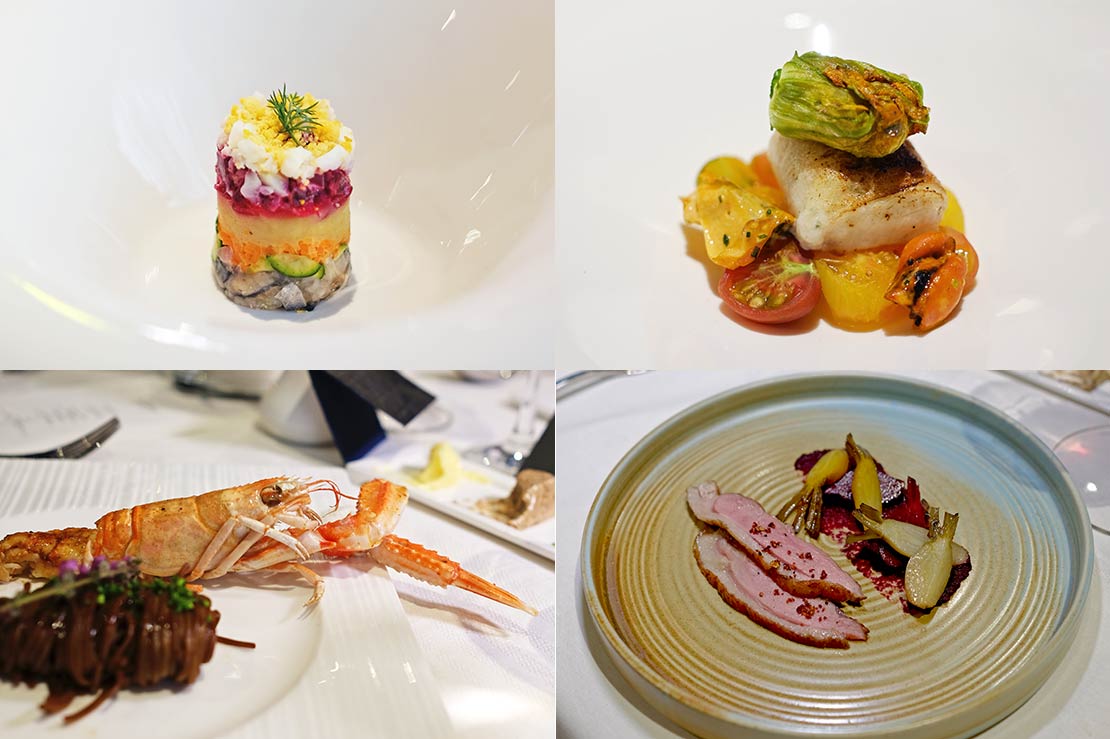 From top left (clockwise): Amause Bouche, Fish in Fur, Aging Smoke Duck and Langoustine
Breads are freshly baked twice a day and are complimentary to diners. Choose from their wide variety to go with the Brittany butters: original with sea salt, porcini, truffle and pesto. Their French style desserts which are served in all their menus are made to augment the guest dining experience.
Ultime boasts over 500 wine labels from regions around the world. A wine room with premium and exclusive labels, all can be introduced by the in-house wine expert Marie.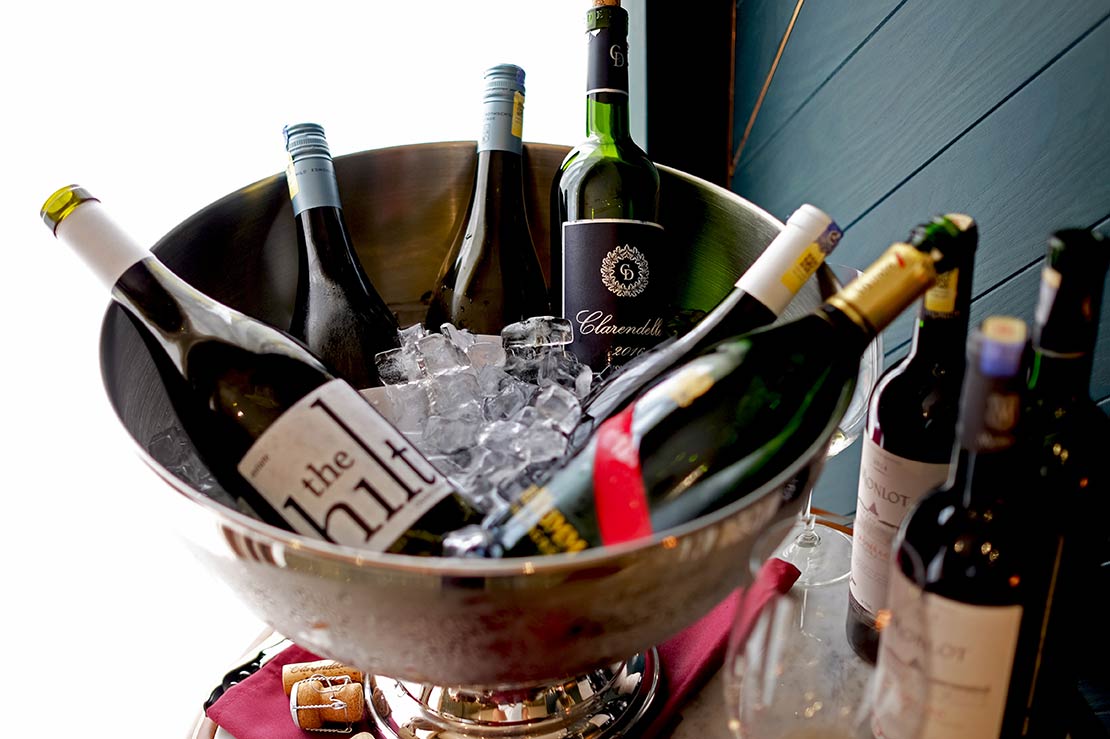 Wines for the pairing
Opened since 6th March 2021, the restaurant offers Lunch and Dinner Degustation from RM200 and RM380 respectively, each curated with wines to pair.
A new cocktail menu is designed every quarter to keep the drinking experience fresh for guests. Initiated with their first menu focusing on flavours and ingredients from the spice route, the drinks spark conversations of cultures that span the historical spice trade between the West & East.
A session of the 5-course pairing lets the chefs stretch their arms and show off their skills. Not overdoing every course that highlights the use of alternative ingredients in some of the classic dishes and pristine pairing of wines gave a good opening impression of the restaurant's vibe.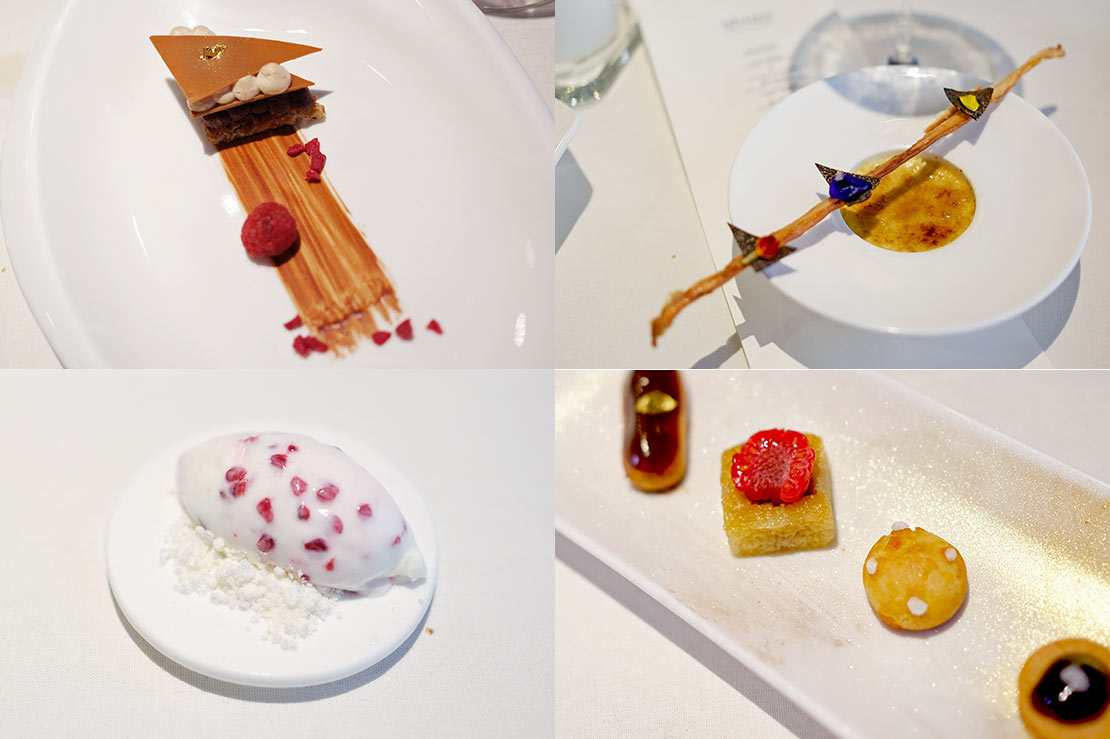 From top left (clockwise): Crazy Hazelnut, Foi gras Brulee, Trio Plein de Saveurs, Raspberry and yogurt sorbet
- T -
Address:
Unit 4-1, Level 4, Menara Noble Land No. 2, Jalan Changkat, Lorong Ceylon, 50200 Kuala Lumpur, Malaysia.
Telephone No:
+603 27040988 / +6012 8588016
Website:
www.ultime.com.my
Operation Time:
Tues - Sun 11am - 10.30pm