Werner's Deli has pretty much created a new home dining experience. Delivery food can now retain its flavour, plating aesthetic, and texture even after reheating. That doesn't normally happen with cooked food that endures through the delivery journey.
Food is normally sent hot and as soon as it comes out of the kitchen. However, by the time the food reaches the consumer, it may have cooked further in the container and become soggy and lukewarm. Reheating is only going to make it worse unless it is a soup dish. Takeaway food never tastes the same as when it is served in the restaurant.
Therefore, Werner's Deli's food is delivered chilled.
The R&D took them months and they didn't provide delivery service right when the Movement Control Order (MCO) was announced. They spent the time to experiment blast chilling with their menu, figuring out the packaging and developing the online ordering site.
Blast Chilling
Blast chilling is not a new technology, it's commonly used in food catering to reduce cooked food temperature from 70 degree Celsius to 3 degree Celsius within 90 minutes. It's costly but the technology allows the chilled food to be stored up to 48 hours in the fridge for consumption later and it is safe as the method of cooling food quickly gives little time for bacteria growth.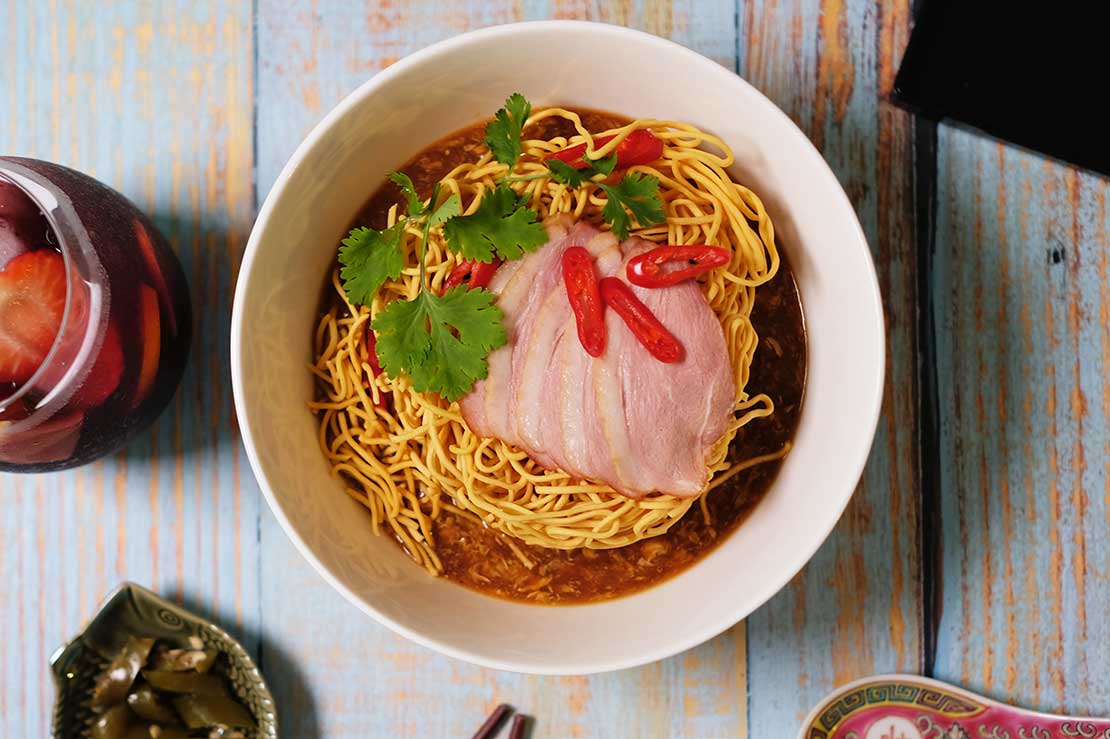 The Crispy Duck Noodles that is still crispy when received
Founder of Werner's Group, Werner Kuhn, is a chef and entrepreneur who was the first to introduce blast chilling technology to Malaysia 25 years ago and started the biggest catering service for airlines in the country.
Packaging
While many restaurants put in effort to ensure their food packaging is safe for the environment, and replacing plastic with more environmentally friendly packaging, Werner's Deli is doing the same but a little more.
Their BIOPAK packaging uses compostable sugarcane bagasse (the dry pulpy fibrous residue that remains after sugarcane stalks are crushed to extract their juice) and bioplastic made from maize starch that will break down itself in 180 days. This packaging is chosen also because it can withstand up to 220 Degrees Celsius and is therefore safe for reheating in the microwave or oven.
The Food and Drinks
Werner's Deli is a consolidation of Werner's Group that include The Whisky Bar, Opium, The Steakhouse, Dining In The Dark and CIELO Sky Dining & Lounge. Therefore, their online menu comprises an impressive selection of Asian and Western varieties ranging from soups and salads, rice, pasta and noodles that are suitable for a one-person meal or cold platters and breads, sausages, ribs, Schnitzel and their signature roasted suckling pig for groups.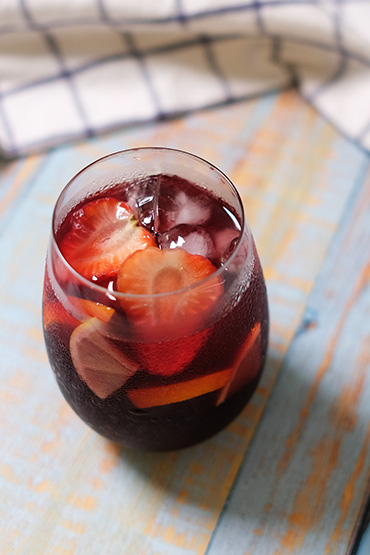 The Sangria is a must
They also offer one of the widest ranges of beverages for an online delivery service. From cocktails to sangria; wine and spirits by the bottles, of which the latter can also be ordered in taster sizes, to non-alcoholic beverages and sparkling or still water. Even the dessert section is commendable with cakes, ice creams and a cheese platter.
Werner's Deli is open daily from 11am to 10pm. Last order for delivery is 9pm and 9.45pm for in-store pickup. They deliver to areas in Kuala Lumpur and Petaling Jaya.
- T -