The goal of restaurant and food service establishments is to provide interesting culinary experiences and excellent service to customers while staying within food and labour costs so that the operation can make a profit.
But in this rather challenging landscape further complicated by the global pandemic, maybe this goal can only be achieved with the cooperation and support of all of the staff of eateries? Just as how a football franchise only succeeds when players and staff form a cohesive team, so too will a food brand only succeed when its staff forms a relationship that's akin to being in a family.
And with the coming of international Women's Day on March 8, we'd like to take a look at how local women have rose to the occasion, and moved to fill in the blanks unwittingly created by the rampant manpower shortage in f&b establishments, caused primarily by the high security and increased border control of foreign-sourced workers in the wake of the COVID-19 pandemic.
Yet, this story begins against the backdrop of the end of an era, and the promise of new beginnings. The f&b outlet in question is Bisou Bake Shop in KLCC – practically a landmark on Suria KLCC's third floor for some 12 years, a regular stop for punters of great coffee, a rainbow of cupcake choices and wholesome café fare.
Keeping the dream alive
Bisou's creative director and owner Debbie Lee laments the trials and tribulations brought about mostly by the still ongoing pandemic onto her labour of love, but also reveals that her brand has survived thus far mainly thanks to the dedication and hard work shown over the years by her irrepressible team of women.
"So, I made sure that our main objective when the pandemic first hit was to keep our staff members, and pay their full wages. We wanted to keep everyone safe and make through together during this difficult time," reveals Lee with a hint of pride. "And you know what? We're happy to see that our bond is even stronger than ever." Right now, Lee reveals that her staff count numbers 30 and is spread across its now defunct KLCC branch, and its present Bangsar Village, Lot 10 and 1Utama outlets.
Staying open-minded
Lee also goes on to say that most of her staff are women. "This is mostly because I suppose we are perhaps a little more open-minded than most companies or brands when it comes to professional flexibility, especially among the women. We have many working mothers on board and I understand how the need for them to continue caring for their children is an important priority within their workday. When possible, we are flexible with working hours as long as duties are delegated and completed properly - especially with senior positions. During school holidays, I also let the children of my staff come to work with their mums so they won't need to bother with making special arrangements for babysitters and the like."
"But you know what? I am a working mother myself and we also know that working mums are among the most efficient with time management, hardworking and motivated team members, don't we? They also are kind and caring. So, the company makes special allowances when these awesome ladies need some for themselves and their families… and it is absolutely guilt free!"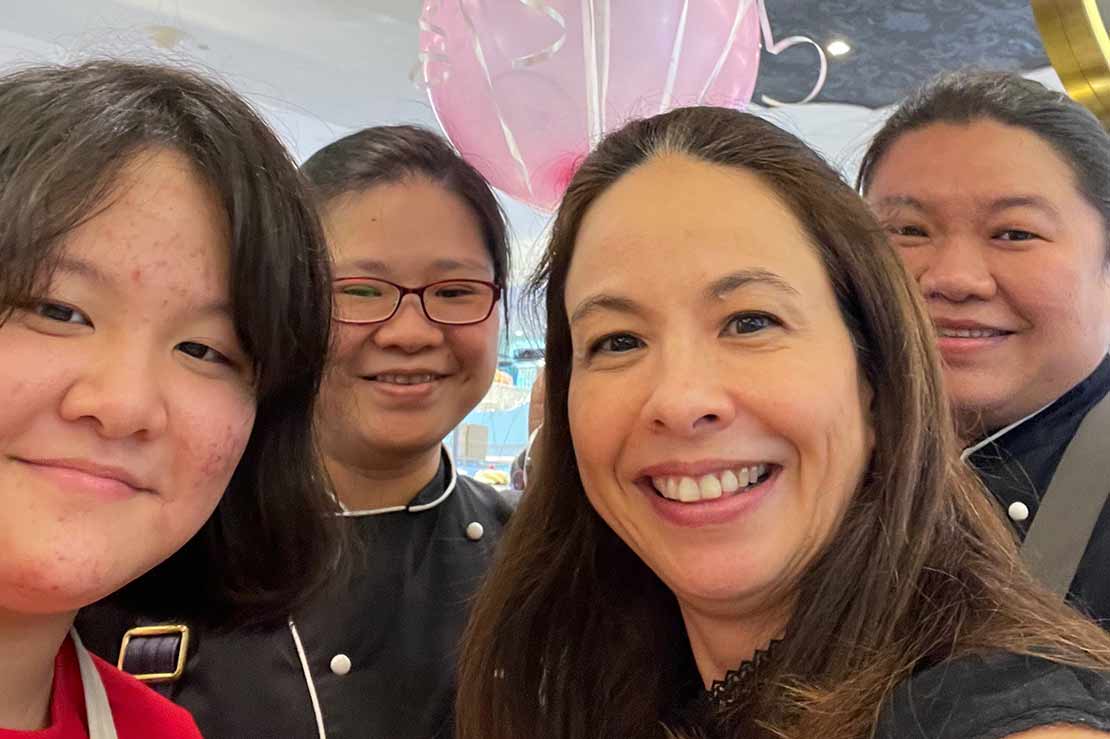 An almost all women crew
Meanwhile, Bisou Bake Shop Lot 10 outlet manager Masniah Sait – a 10-year veteran of the brand – echoes Lee's words. "Working here made me realise the importance of stability. You know, the most significant benefit I get from Bisou are the absolutely dependable yearly salary increments! The company's medical benefits, to me, are also beyond my expectation! Because of them, I can focus on polishing my skills and maintain a great relationship with customers, and without us realising, the simplest conversation with a customer today could make him or her a regular customers tomorrow!"
Masniah also firmly believes that the chain's success thus far has been the result of a happy cooperation between all parties involved. "From the production of delicious cupcakes and pastries to excellent customer service: It's a combination that has made Bisou the brand that it is today. As I train newcomers to our team, I would like to see us come together as one big family that is happy working together in a team."
Meanwhile, her colleague, Nurul Nadiah Binti Roslan, is a single mom of a two-year-old daughter and a son who's just turned one. "I've been with Bisou for almost a year now, and I love how everyone here works together and really help each other as a team should. Work hours are flexible so I can spend plenty of time with my daughter and son. I was also given the option to take time off after giving birth to my kids – the boss actually told me to come back to work only when I'm really able and ready – it's simply unheard of elsewhere!"
Undoubtedly, Lee loves her almost all-women crew at Bisou. She is definitely a firm believer of creating an effective team which in turn, builds an unforgettable brand. "We truly do appreciate them and their special qualities. I am also grateful that they understand that by sticking together, we just get stronger. We feel blessed to have made this journey with such amazing people who care and are proud of the work they do," she says with a proud smile beaming across her face.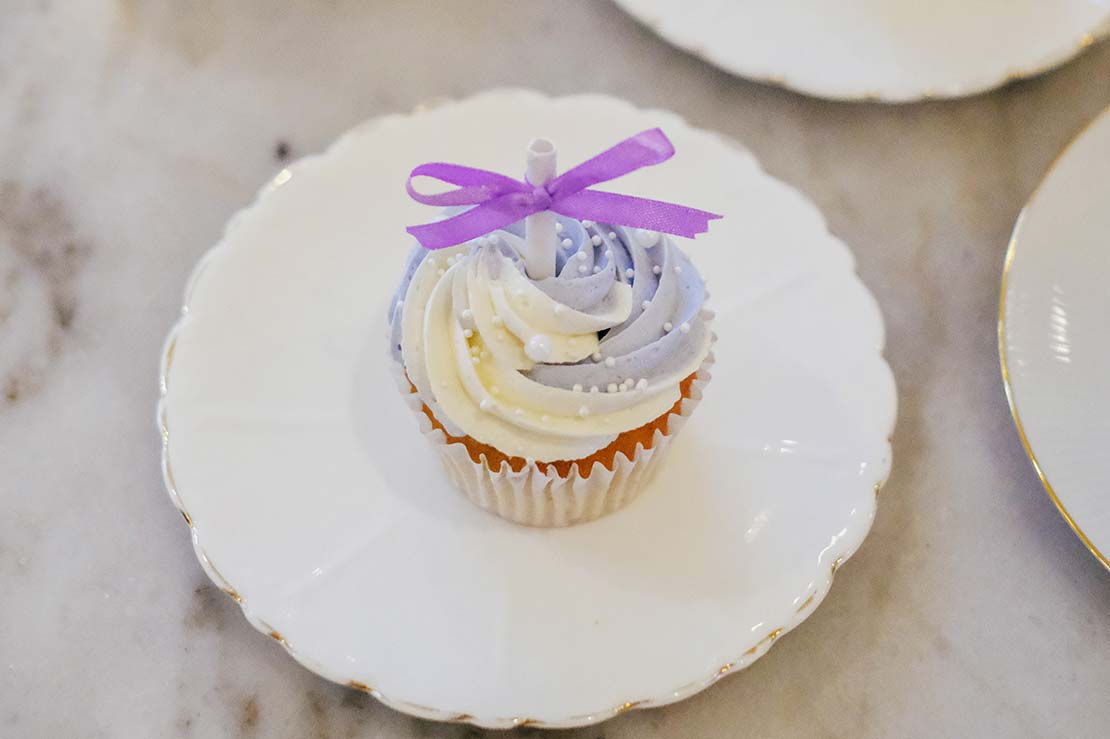 Celebrating International Women's Day
With so much energy invested in the empowerment of the women working with her, it's perhaps only natural for Lee and Bisou to celebrate International Women's day in a special way they know best!
"We've actually come up with these really pretty and special vanilla cupcakes in lilac and pink, complete with ribbons too! And they'll be on sale beginning Wednesday, March 8 all the way 'till the end of this month at all our outlets," reveals Lee excitedly. She goes on to say that RM5 from the sale of each of these cakes will be channelled to Global Shepherds – a non-profit organisation that offers shelter, counselling and support services to women around the world.
- T -