Brand Ambassador Erik Andersson from Uppsala, Sweden has recently joined William Grant & Sons for one of their very peculiar gin brand from Scotland - Hendrick's. At age 34, Erik has about 13 years of bartending experience and speaks fluent English (what else?). That's not all, the highlight is that the charming bartender is fluent in speaking Mandarin and writing Chinese! Erik talked about bartending, cocktails and a lengthy discussion on the term "mixology" with Kim Choong over a coffee before getting ready for a tipsy odd party that evening.

How did you get into bartending?
I was studying at the university in my hometown and needed some extra money, so I decided to work as a waiter in the students' house restaurant that served lunch. I was paid very little but I enjoyed it so much that time I could almost do it for free. I thought it was something good for building up my social network. I also think that it is good to get experience from other departments before settling down as a bartender. That was how I did it, and I find it very useful in building up my bartending career by knowing the front and back operation of the house. It is somewhat hierarchical in Sweden for the food & beverage establishments. I worked my way up from waiter and bar back before becoming a bartender.

How does the hierarchy work?
Hierarchy is to look up to those people who have more experience, it is kind of important and I see it as a positive thing. We strive to become better because no one starts in the industry as a professional, you start at a very basic level and you observe how others do it and learn, and from there you develop your own skills. It is also a good thing to start at the basic because if you start straight behind the bar, you don't get the full understanding of the entire food and beverage operation. For example you have many years of experience behind the bar, and one day you own one yourself, you might have fantastic knowledge about operating the bar but you know nothing about the kitchen or the restaurant.

How is it like moving to Hong Kong?
Hong Kong is very cosmopolitan but the down side is, the space is too small for a kitchen and I love cooking. But that's also a blessing in disguise because I get to eat out more and experience the local food.

Why Asia?
I applied for the job to be a brand ambassador in Asia for a few different reasons: mostly it is because I majored Mandarin in university and I speak the language. I did my degree together with Mandarin because I felt that it would be a very important language globally. I studied the language in my university for one year in 2004 then furthered the skill in NUS Singapore. After that I went back to Sweden to study one more year of Chinese.

Another reason is: I was on top of my bartending career when I was in London. I participated in international bartending competition and winning a few… I was at the peak of my career, but I wanted more because I love to travel and see the culture of other countries. International food and drink is something I am very interested and enjoy, then this job offer came.

When you were studying statistics, did you think you would get into F&B?
F&B has always been what I love to do. Studying Statistics and Mandarin, and working at the bar is like combining theory and practise. Although you don't need a statistics degree or know Mandarin to be in bartending but everything I have done in my life has seemed to result in the position I have right now.

Comparing Europe and Asia in general, what are the major differences you notice in terms of the bartending culture?
Both regions have quite a lot of similarities, we struggle to recognise bartending as an actual career as well. When you say you are a bartender there (in Sweden), usually people think that is something you do while you are waiting for something else, it's not considered a real career but more an in-between-jobs kind of thing. But I think it is changing for the better, the rising of cocktail scene in Europe is happening a little earlier than in KL. People see bartending as an actual craftsman job and it is becoming more and more important. People are generally becoming more interested in drinks and want it better. Sometimes in some cities, it is no longer acceptable to have crappy bar, more and more people want better bars. The development in this has gone so fast in the world and even in Stockholm the last 4 years. A lot has happened.

How many good bars are there in Stockholm?
I would say a few dozens of them in Stockholm alone if you count those that are making a difference, serving cool cocktails or drinks with unique glassware and garnish; nice interior design and matching food and cocktail which have put their mark in the market.

That's a decent amount with a population half the size of KL. How has that work out so well?
One thing about Sweden is, although we are a small country, we have many international award winning chefs who are good in international cuisine. It is a privilege to work in the bars in Sweden because if you go in to the kitchen and start talking to the chefs about creativity, they are always very knowledgeable. Working with chefs is something I have done quite a lot in my career. As bartenders, we are sometimes less knowledgeable about raw ingredients such as fruits, herbs and spices. The best way to counter this is to work closer with the chefs in the kitchen, and then we can focus more on the bar to make the establishment good overall. Swedish bartenders also travel quite a lot and often have experience from working behind the bar in other countries which broadens their perspective on bartending in general.

Tell us about the competitions you have taken part in.
I started participating in competitions in 2000 and won my first the same year. It was a cocktail competition for a restaurant and bar show in Sweden. I was working at a bar in the Stockholm Airport for 2 years that time, it was a lot of fun. I won 3 more competitions in Sweden organised by brands like Chivas and Kahlua before moving to London. I competed again successfully in the UK Bartenders Guild and was in the final in World Spirits and World Class 2007 and 2008 respectively.

What do you think these competitions do for the bartenders?
They do a lot for the bartenders by keep pushing them to move to higher levels. It also shows that brands are interested in the bartenders. Competitions drive creativity and strive professionalism. People competing at high level needs practice, being behind the bar is not really this type of practising because you are handling the day-to-day operation of a bar. For competitions it is different, you have to tweak your recipes, try them many times, prepare speeches, and study books… which you can't really do when you are in service because you are not focusing on yourself but the guests.

At you position now, do you still get to bartend?
I haven't been doing it the past month since my move to Hong Kong just because this is the beginning of the job. I will be doing a lot more in China in the coming months though for Hendrick's. It is important to keep working at the bar for me because I need to keep up my skills. My current position requires many hours of work on my laptop and also travelling, but I love working at the bar so much I will try to get as much chance to go behind the bar as possible.

What is your role now with Hendrick's?
Being a brand ambassador is about linking the bartenders to the brand, to inspire bartenders to develop themselves through organising cocktail events with bartenders among many other things. There is a lot of planning behind cocktail events: fine tuning the cocktail menus, preparation to serve hundreds and sometimes thousands of cocktails and the execution is often very inspiring for people who are doing it. If you deliver an experience well, you learn a lot from it and bartenders are very eager to learn. I also give seminars and lectures about gin. Gin is unarguably the most important spirit category for bartenders on a global historical scale since 150 years ago.

Why is it so important?
Partly because the modern history of gin kicked off a little over 200 years ago in the UK, it had a revolution and was starting to be made very good in England that time. The British-ness started to spread very quickly around the world during that time, so gin was widely known worldwide. Even vodka at that time was very local and only known in the northern countries like Poland and Russia and Scandinavia, it wasn't travelling like gin. The case with Tequila was the same as with vodka. Whisky and Cognac are not exactly spirits for mixing, it can be rewarding to make cocktails with them but is also more challenging. Gin though, is such a great spirit to mix, it is a very light spirit but mixes so well with all types of ingredients and that's why it is so important to bartenders.

Tell us about your experience with Hendrick's gin?
It's a fantastic gin, otherwise I wouldn't have applied for the job! I only came to know about the brand in 2006, I was using a lot of Hendrick's gin while working in London. The brand wasn't big that time, but the whole idea behind the brand was very intriguing and different. The idea of the brand is odd and peculiar. Hendrick's is not for everyone like we said, if we were for everyone then the idea of the brand will not work. We only produce 450 litres per batch and it is not enough anyway to provide every single bar at every corner of the world.

What do you think about the term "mixologist"?
I don't think it is as big a thing as many people think. The idea behind the term, I'm sure everyone can figure it out. What do we actually do? The job is – to tend the bar. I'd like to say that I do not serve cocktails, I serve guests. For me that is what bartending is about – looking after your guests.

When the term "mixologist" came out, some bartenders would think: Hang on a minute, my bar sells beer so I am "only" a bartender. What is a bar? A bar is actually the piece of wood (or any other material for that matter) that separates the person who serves and the guest.

The one who tends the bar is the bar-tender, he doesn't have to be doing very advanced things like mixing drinks. Tending the bar to serve your customer is the most important thing, not cocktails. Mixology is a great word and I think bartenders should take pride in making good cocktails. Some bartenders think that the guests only focus on what's inside the glass, but a guest might be much more interested in the environment of the bar: if the chair is comfortable, if the light is at a good level, is the music too loud or if the room smells the way the like it. Sometimes, cocktail is only one of these things and if we put too much focus on one thing but not the other, we can miss out many guests' experience and they are after all paying our salaries. No bar is an art gallery but every bar is a business unit.

Where would you like to see yourself in 5 years' time?
I would like to be in Asia doing what I am doing now or something similar, there is a lot happening here. I feel that I am at my best now that I can deliver the most of me - to be at this level as a brand ambassador for the most exciting gin brand in the world, and to do it in China. I will soon be doing all my presentation in Chinese. That makes me feel very proud to be able to do things that very few can do. I like to be inspired by bartenders from many different places and this job is giving me this opportunity.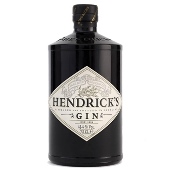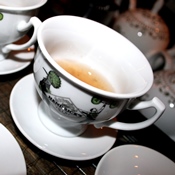 Hendrick's Gin Hendrick's Gin Party KL

Brief timeline of Erik's career
Erik was in school until 1997 then spent one year working as a waiter in university while he was studying Statistics. He went into military for a year after that and then back to restaurant again in 1999. He worked for a few years before returning to university to further his degree in Statistics and took up Mandarin as a major subject in his third year. In 2004, Erik moved to Singapore to study Chinese in The National University of Singapore. In 2005, he moved back to Sweden for another year before leaving for London which he spent 2 years working as a bartender. In 2008, accepting a consultancy position, Erik went to China to help an opening of a club business in Shenzhen. A year later, he moved back to Sweden and lived there for another 3 and a half years and bartended for a year. Out of the time he was there, he spent 2 and a half years working as a consultant in Liquid Management based in Stockholm, providing his services for bars and restaurants in Europe such as training bartenders, developing bar concepts, creating menus, doing cocktail photo shoots for magazines etc. He was also studying at that time to advance his Chinese language skills. In August 2012, Erik moved to Hong Kong for the position as Hendrick's Gin Asia brand ambassador.