[Photo: Amazingraze.co]
Established in 2015 by three Malaysian women Ching Yi Lee, Amy Zheng and Sabrina How, Amazin' Graze specialises in healthy granola and mixed nuts with traditional Asian flavours like gula Melaka, pandan and curry. Amazin' Graze uses only locally sourced ingredients as well and everything they offer is baked fresh daily. They've also now expanded to include superfoods like quinoa, chia seeds and flax seeds in their selection. What started as a small business that only appeared at weekend markets has now become a huge success with stockists all around Malaysia, Hong Kong, Singapore and Dubai. You can shop their products online too.
Recommended: Banana bread granola, blueberry goji coconut granola, coconut curry lime nut mix.
Availability: In-store at D7 Sentul, Ben's Independent Grocer, Dah Makan, Snackfood, Lazada, Village Grocer, Urban Springs Bangsar, La Juiceria, Vitacare Pharmacy.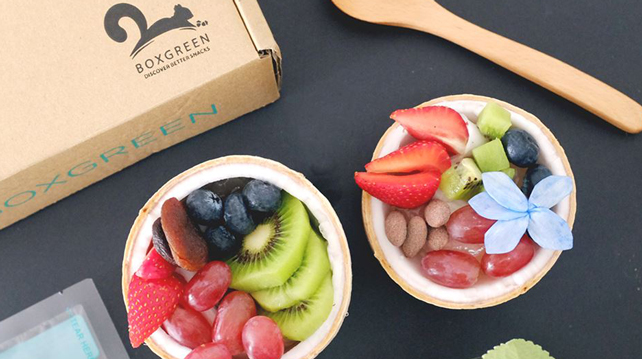 Box Green is a service originating from Singapore that allows you to select a subscription from over 50 options of healthy snacks to be delivered to you every month. You get to choose your snacks – from low sugar to gluten-free – to nuts, chocolate, granola, chips as well as snack squares. Since Malaysians love to snack, why not snack on the good stuff? The best part is with each box delivered, a portion of its proceeds will help provide meals to the less privileged.
[Photo: Box Green Facebook]
Recommended: Cranberry Monkey, Honey Apricot Granola Square, Peri Lime Soya Crisps.
Availability: Only online.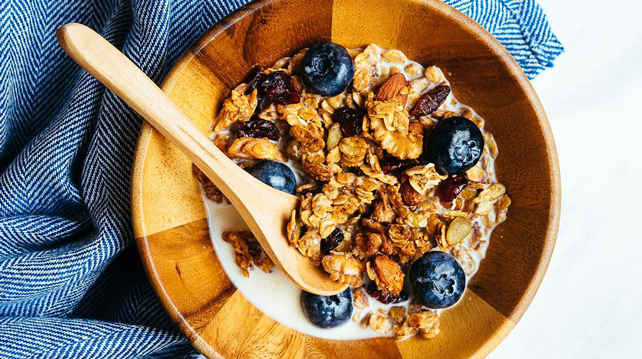 Started by Melissa and Hua, two childhood friends, Granola Geeks is the product of the girls' passion for good food and fitness. Their granola is pre-mixed with tasty treats like coconut chunks, chocolate bits, banana slices and more and pre-packed with natural grains, oats and nuts. Granola Geeks' prices are also affordable enough for you to keep coming back for more.
Recommended: John Lemon & Coco Ono, Ready Set Goji, Hey Matcharena, Livin La Vida Cocoa.
Availability: Red Cherry, M+ Pharmacy, Rinse KL, KOA Fitness, D Market, Rawsome, Simplylife Yoga.
[Photo: Granola Geeks Facebook]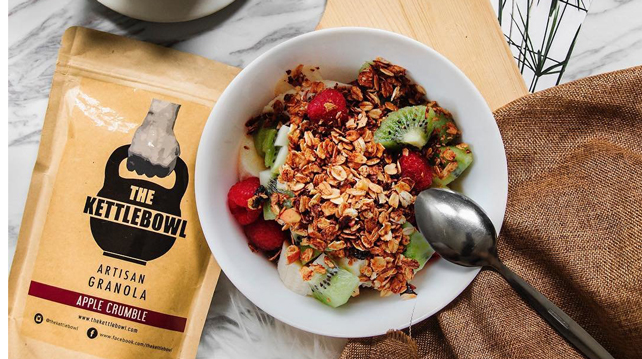 Fitness junkies Nicholas See and Janell Tan are a real-life couple, crossfit buddies and business partners who started The Kettlebowl. It began as a way to make ends meet but it has slowly grown to inspire and motivate others to maintain a healthy lifestyle led by the duo. The oats come from Germany while the nuts are imported from the best regions around the world so you won't have to worry about quality. You'll also find The Kettlebowl at plenty of fitness events around town.
Recommended: Apple Crumble granola, Chocolat granola, Maple Pecan Ginger granola.
Availability: Crossfitlah, Jaya Grocer, Vitacare Pharmacy, Cabana Acai Bar, Ilaika, Life Juice.
[Photo: The Kettlebowl]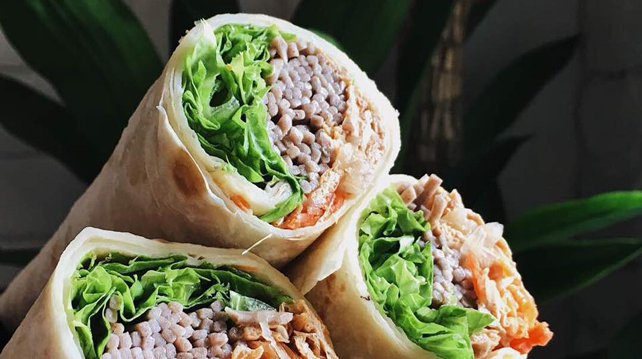 Granolas and mixed nuts aren't the only tasty healthy treats around here. Rawsome provides organic chia puddings (since 2015) that double as meal replacements and guiltless desserts for those looking to lose some weight or gain a healthier lifestyle. Rawsome also offers selected dishes with a fresh twist such as Ramen Tofu Wraps, Vegetarian Lemak, Tofu Don and Ramenghetti. They offer cold-pressed juices too.
Recommended: Coconut Mango Jelly Chia, Coffee Chia, Dragonfruit Chia, Nutella.
Availability: Foodpanda, Honest Bee, Rawsome T6, Rawsome MyTown, Rawsome Gleneagles, Rawsome Bangsar.
[Photo: Rawsome]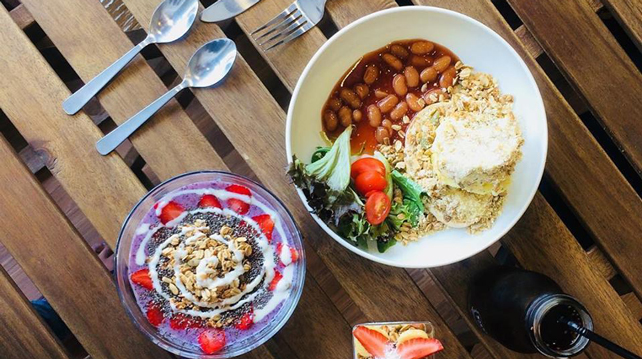 Based in Penang, Shia's Homemade Granola prides itself on its all-natural snacks that have absolutely no palm oil, low glycaemic index, no flavouring, and less sugar and calories. Founded by Alishia who is passionate in baking, Shia's Homemade Granola has been around since 2013 but only started selling online last year and began delivering orders nationwide. Alishia has a physical store in Penang that offers light bites, dine-in all-day breakfasts, and takeaways. Their menu consists of smoothie bowls, salads, homemade almond milk and of course granola.
Recommended: Peachy Mango smoothie bowl, granola with almond milk, peanut butter banana popsicle, passionfruit chia seed pudding.
Availability: No. 1 India House, Church Street Ghaut, 10300 Georgetown, Pulau Pinang, Malaysia.
[Photo: Shia's Homemade Granola Facebook]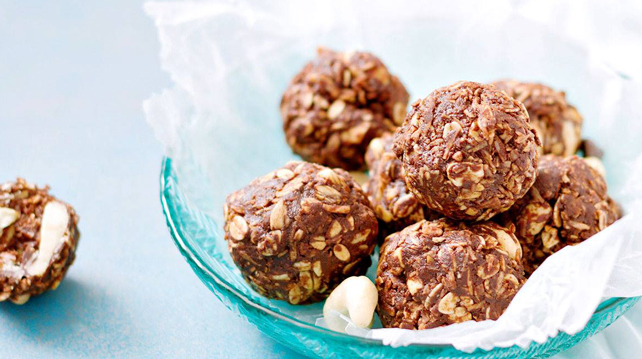 Signature Market is Malaysia's first online marketplace offering healthy, 100% natural products like granola, mixed nuts, energy squares, dried fruits and cookies at affordable wholesale prices. It's the brainchild of Edwin Wang and John Cheng who found they had very little to no options of places that provided healthy snacks. While Signature Market is fairly young (it's only four years old), it's already available in Hong Kong and well on its way to expanding in Singapore.
Recommended: Cranberry almond cruncher, healthy nut mix, garlic bread cashews, almond pecan honey granola.
Availability: Only online.
[Photo: Signature Market Facebook]
Address: Online
Operation Time: 24 hours