(Photographer: Cliff Choong)
Diageo World Class Malaysia 2014 Bartender

Full Name: Too Karl Chin
Nickname: Karl
D.O.B.: August 10th 1984
Hometown: Kuala Lumpur, Wilayah Persekutuan
Something funny for a conversation:
Funny? I wouldn't want to make myself like a fool. So, I would use change-the-guest-perception-by-using-ingredients-that-they-dislike as a topic, hopefully end up with a good conversation on that night.
What kind of customers do you like?
Guests who like to ask questions, willing to try novel cocktails and appreciate cocktails.
Which part of your job do you enjoy the most?
Well, a simple one - satisfaction from the guest (by looking from their face expression or they literally shout out "WOW")
What do you usually drink when you are not working?
Depending on my mood or time of the day.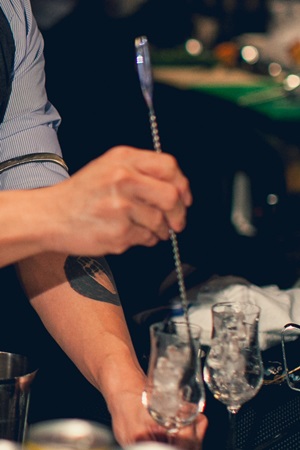 Career history:
2011 - Hoofed Restaurant, TTDI - Bartender
2011 - 2012 - TATE by BIG group - Bartender / Senior Head bartender
2010 - 2011 - Vintage Bank, Hilton KL - Bartender
2007 - 2009 - Skybar, Traders Hotel - Service associate to Service leader (Bar)
2006 - Poppy Garden - Barback

World Class Recipes

First Challenge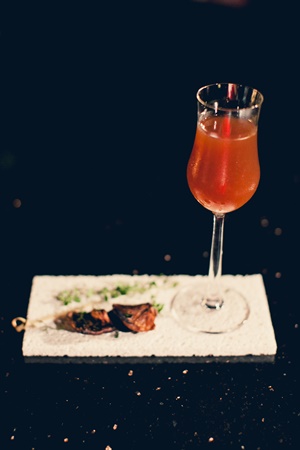 Rhyme or Reason
Ingredients:
Porcini Mushrooms infused Tanqueray 10 Gin
Talisker 10 years old
Punt e Mes
organic Balsamic vinegar
fresh mandarin juice

Method:
Add Ingredients into the ice tin
Throw til desired temperature is achieved
Strain into Grappa Glass
Garnish with fried prawn cracker and fried Porcini Mushroom
Season with thyme and sea salt