(Photographer: Cliff Choong)
Diageo World Class Malaysia 2014 Bartender

Name: Lee Kah Yung
Nickname: Kelvin
D.O.B.: 6 September
Hometown: Kuala Lumpur
Something funny:
Sometimes I become animated without knowing it until my friend tells me that I'm weird.
What kind of customers do you like?
I like customers who know how to appreciate a good drink and know their limit. Also, those who respect bartending as a profession.
Which part of your job do you enjoy the most?
I enjoy my job the most when I am making drinks. I grew up living alone most of the time and that's when I learned to cook and put together my own recipes. I find that the process of mixing ingredients to create something new gives me energy and makes me happy.
What do you usually drink when you are not working?
Water because that's when my palate gets a break from tasting different flavours at work.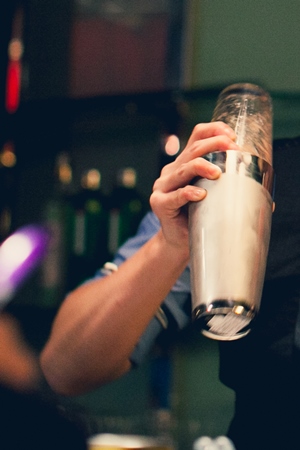 Career History:
Present - Marini's on 57 – Mixologist
2012 - View Rooftop Bar - Junior Mixologist
2011 - 2012 - Luna Bar Pacific Regency - Bartender
2009 - 2011 - Swiss Garden Hotel - Bar Captain
2007 -2009 - Golden Palace Seafood Restaurant - Restaurant Captain

World Class Recipes

First Challenge - 2nd place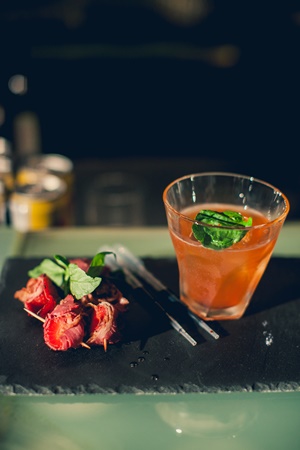 Mediterranean Smash
Ingredients:
beef bacon infused Singleton 12yr
fresh lemon juice
honey syrup
strawberries
stalk of basil
Balsamic vinegar

Garnish:
basil leaf

Method:
Muddle strawberry and basil
Add ice, shake vigorously
Double strain into glass
Fill with crushed ice
Drop Balsamic vinegar and garnish