[Photos by Kim Choong]
A trip to Ipoh involves plenty of eating, drinking and sightseeing. What you need at the end of every day is a nice home to rest, and not too far from all that's happening. M | Boutique Hotel is located 5 minutes away from eateries and 10 minutes' drive to the heart of the town where all the cafes are.
[Here is the list of cafes to visit in Ipoh.] ​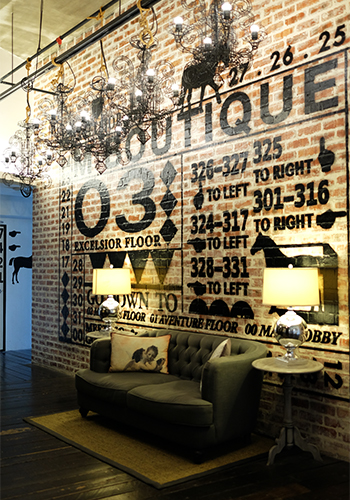 The waiting area near the lift
As one of 5 properties under the group, M | Boutique Ipoh is the very first and cosiest among the rest. Entering the reception, you'll be welcomed by leather sofas, yellow lighting, friendly staff and retro decorations that resonate to the old town of Ipoh. It is like going back in time, the hotel is a photographic museum that brings back nostalgic memories. Expect to see the hallways with stacked up vintage suitcases and bicycle, childhood snacks, retro merchandise, travel accessories… if you like the hotel's house amenities, they are also on sale at the reception area, such as hand soap, body shampoo and lotion.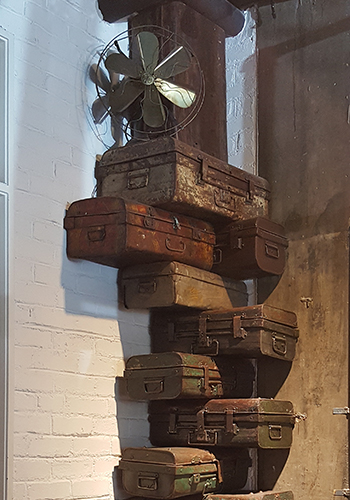 The hotel is full of instagrammable corners
The rooms are inspired by 3 separate themes and 6 layouts to suit different travellers. It ranges from family suites for up to 5 to one-bed single traveller rooms. Choose from Adventure, Majestic and Excelsior themes, whichever fits your mood.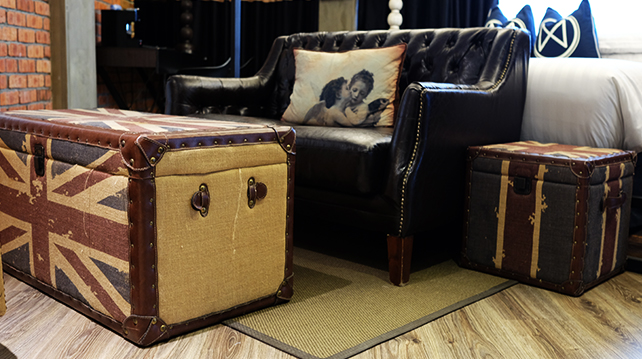 Family room
Rooms and decorations are just as the themes have described, Malaysian Safari influenced in Adventure; industrial, concrete and red bricks at the Majestic and playful dreamy Excelsior. The things all these themes have in common are the old solid wood furniture, quality beddings of 12-inch thick mattress with dual density pillows, and en suite bathroom that comes with high-end amenities.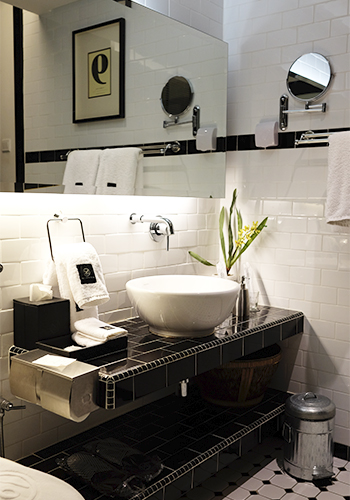 Well-designed bathroom
Locally born cafeteria OldTown White Coffee occupies one of the restaurants of the hotel, where breakfast for guests is also served. MYTH Eatery and Bar offers pork free continental meals and alcoholic beverages as an alternative to the local fare. The Tale of 2 Boutiques is the hotel's shop where guests can bring home things they like of the hotel and local custom made products.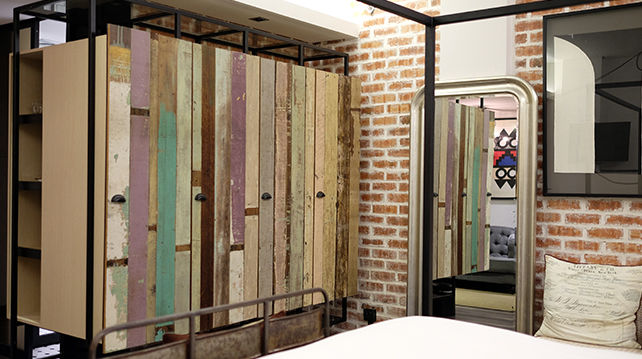 Space is fully utilised and organised
Overview of the family suite