(Photographer: Cliff Choong)
Diageo World Class Malaysia 2014 Bartender
Name: Matthew Cowen
Nickname: Matt, Matty
D.O.B.: 26th May
Hometown: Leamington Spa, Warwickshire, England
Something funny:
The things I have done that make good conversation are almost certainly wildly inappropriate for print.
What kind of customers do you like?
Anyone that's up for shits and giggles.
Which part of your job do you enjoy the most?
Conversations with the good, the bad and the ugly.
What do you usually drink when you are not working?
It entirely depends on my mood. Fine wine, good ale, and a fair selection off the back bar.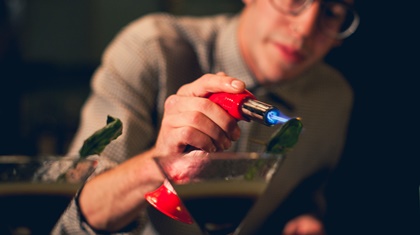 Career history:

2012 - Yum Yum Ninja, Brighton - Assistant Rest. Manager/Bar Manager
2011 - The Tin Drum, Brighton - Bartender/Waiter
2011 - The Setting Sun, Brighton - Assistant Manager
2008 - The Clarendon, Leamington – Bartender
2007 - Saint Bar, Leamington - Bar-back

World Class Recipes
First Challenge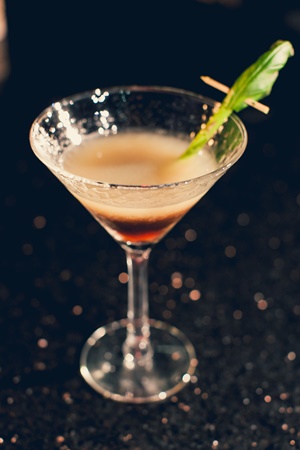 Buona-noce
Ingredients:
Asparagus and walnut infused Tanqueray 10
dry vermouth
sweet vermouth
vinaigrette (sweet vermouth, balsamic vinegar, lemon juice)

Garnish:
mozzarella
asparagus
basil
Method:
Add all ingredients to Boston Glass
Add Ice, shake, strain
Garnish and serve