(Photographer: Cliff Choong)
Diageo World Class Malaysia 2014 Bartender
Name: Ng Ji
Nickname: Angel
D.O.B.: 10th February 1985
Hometown: Singapore
Something funny:
One busy night in Dec 2002 while working as a sub-contracted 'Tequila Mama' at Boat Quay, Singapore, I boasted to the bartenders that I had consumed 22 shots in 2 hours and was still standing. Needless to say, that was my last memory of the night. While closing the establishment, they found me lying on the steps heading down to the river firmly holding Jose Cuervo bottles and mumbling that I needed to take a dip down the river to freshen up before the bartenders found me in such state. The next embarrassing day at work, we all had a good laugh and a long night of teasing. That was the first time I drank 22 shots and the last.
What kind of customers do you like?
Those who are experimental in palate and spontaneous in character. And those who clean up obvious messes after puking in the toilet.
Which part of your job do you enjoy the most?
The sociology of working behind the bar and the excuse to taste everything that is digestible and not toxic.
What do you usually drink when you are not working?
Depending on where I am and time of day, I switch between dark lager, porter, new world red wines, Tanqueray 10 Rickey with extra lime spritz in a short glass; or after-dinner shots of buttery-finished rum like Matusalem Platino or Ron Zacapa.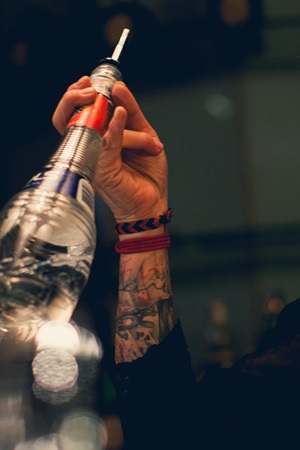 Career history:

Current - Hit &Mrs - Bar Manager
2013 - Frangipani Langkawi Resort & Spa - F&B Coordinator
2012 – Circus - Head Bartender
2004 - Ocho Spanish Tapas Bar - Bar Captain , Bartender
2003 - Hotstuff Pub/The Tiki Bar - Bar Back
2002 - Zee10 Wine Bar - Wine Server
World Class Recipes
First Challange

"In vain have you acquired knowledge if you have not imparted it to others." - Deuteronomy Rabbah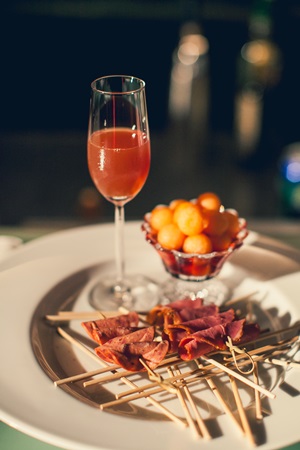 Starters for Dessert
Ingredients:
Ron Zacapa
Bols Triple Sec
Taylor's Tawny Red Port 10 Years
cantaloupe juice
cantaloupe syrup (with brown sugar)

Method:
Add all ingredients to Boston Glass
Add Ice, shake
Strain, serve