If you follow industry buzz from the beverage industry, then you've probably known the name Remy Savage.
He is, after all, one of the most renowned mixologists of our time. In 2014, he was named "World's Most Creative Bartender" by Bombay Sapphire Gin; in 2018, "Europe's Best Mixologist" by Drinks International magazine and the second most influential personality in the bar world; and in 2022, "Best International Bartender of the Year" by Patron Tequila.
And yes, he's been here to KL before too a few years ago as this Master Mixologist on the payroll of cognac house Martell is quite the prolific traveller. But his input is perhaps key in supporting the brand's thinking about how to modernise the cognac image and how mixology, which has now become part of culture, can effectively contribute to this.
"The uniqueness of my work probably comes from the fact that my team and I – we don't just focus on the 'bar stuff'," reveals Savage as he sips his drink at Four Season KL's Bar Trigona, prior to his long-awaited guest shift.
He feels that things like art and philosophy are also important criteria to consider. "It's much easier for me to discuss things when I put a philosophical background to it, and I believe that this is why people seem to feel that my ideas are so disruptive. When setting up a bar, for example… instead of opening a bar with a run-of-the mill bar concept, we set up a creative space based on art where people also just happen to make drinks there, too."
When it comes to creating new drinks, with a degree of humility, Savage says he doesn't consider that innovating at all! "It looks impressive from the outside looking in. I am only bringing more focus on the ingredients, and the entire environment that's been created around the drink. Because of that, experiencing the drink becomes something that's more out of ordinary… that's all really!"
Savage also feels that in cocktail development, every one of his creations need to be conceptually coherent. "We ask ourselves: 'Does the drink work with the bar's furniture? How does it look sitting on service trays? Is it adapted to a venue's unique theme?," says Savage with a grin.
"To me, if a bar only stocks 20 curated spirits, displays no bottles on the back bar and is designed as a modern interpretation of the Bauhaus "less is more" principles, then each of the cocktails there should strive to transcend this minimalistic concept around it."
Savage then claims to be more at ease making drinks with vodka or cognac. "This is because my drinks are simple in nature, just two or three ingredients, and it's good to have the main flavour background that is both soft and delicate in nature," he says.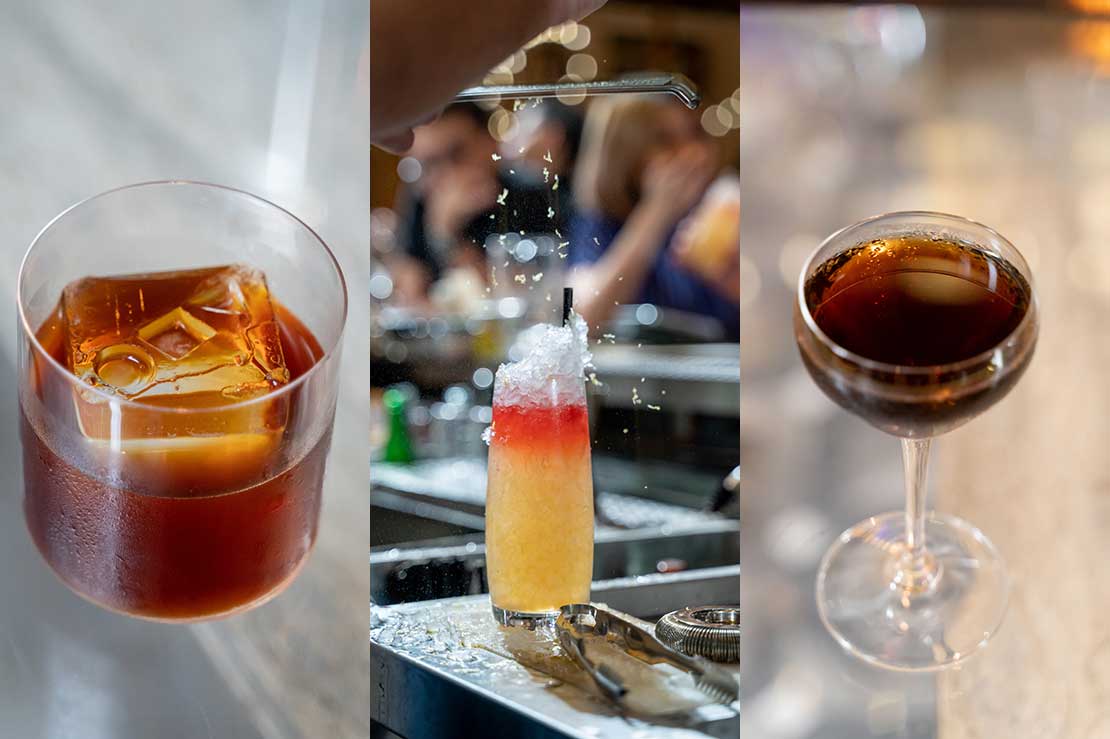 "It's like when one makes a coffee cocktail (I do use a lot of coffee in drinks), coffee is such a wild and diverse world and when you take into consideration things like the origin of the beans, how they're roasted and other processes it goes through, we suddenly find ourselves with a huge range of flavours!"
But Savage reminds that it's the flavour of coffee that one should truly be focussed on. "The nice thing about good coffee is that it doesn't matter how it is processed, even instant coffee can give you extraordinary results as long as you balance it right," he happily explains. "People are trying out Jamaican blue mountain coffee which is like US$200 for half a kilo in cocktails. But you don't need that sort of premium ingredient to make a nice drink!"
He also swears that both anaerobic and carbonic maceration coffees are great for cocktails as they both add plenty of complexity. "The roast shouldn't be too light, though. I've discovered over time that most cocktails can take a darker roast as this helps to counterbalance the strength of the alcohol and high sugar of the other ingredients."
"But you know what? I personally put a little cognac in all my espresso martinis," he quips right at the end. "But as an original drink, I love to add under-roasted Ethiopian coffee beans with some Martell, a bit of verjus (juice of unripe grapes), sugar and some carbonated water – simple, but very tasty, indeed!"
- T -