For a myriad of reasons, the gender imbalance is still one that afflicts the F&B industry. Even in a field riddled with staff shortages, there are still plenty of opportunities to help the local culinary scene turn into one that is welcoming, encouraging, safe and even inspiring to everyone… especially so for women!
But how are the women themselves making a difference in this industry at the present? Well, in celebration of International Women's Day, Thirst in collaboration with hospitality portal Set the Tables, is all set to roll out the bandwagon for the International Women's Day Drinks.Eats. 2023. And what better time to find out than in the glow of the excitement surrounding this, yes?
Brought to life by Monin gourmet flavoured syrups, this event is set to shine a spotlight on the unsung heroines of F&B outlets everywhere in this country, and to bring some much needed attention to outlet operators, front and back of house, barbacks, sous chefs, pastry chefs, PR and marketing, supply chain, and administration staff members.
One of these is Choy Leng Loo - a champion Malaysian barista and co-owner of Afloat Coffee Roaster in Bukit Jalil. She's been a barista for eight years and recently started her cafe roastery business with her life partner last year in May. "I've been actively participating in the coffee competition scene and currently, I am a globally-certified judge in the Latte Art Championship & Brewers Cup category," reveals Loo proudly.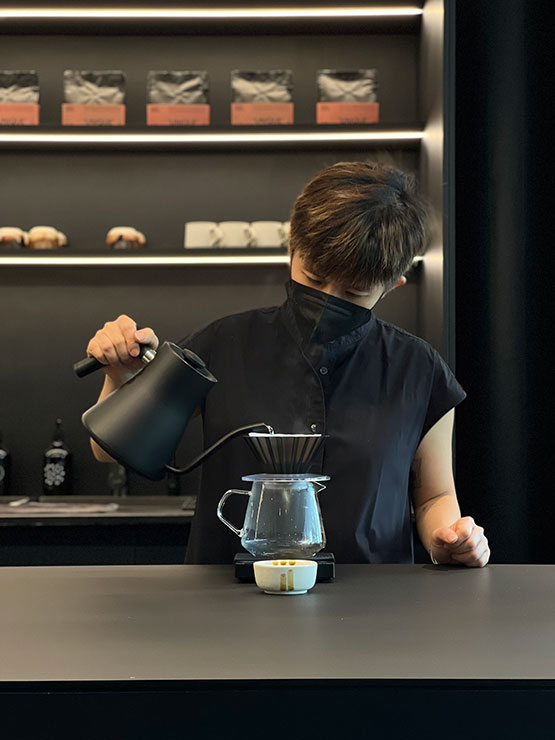 Award-winning barista Choy Leng Loo created a career and business in the coffee industry in Malaysia
She is quick to point out that she loves being a barista, even though she also admits that it's definitely a physically-challenging job! "Even so, the tiring long hours standing behind the bar has definitely not affected my passion for brewing coffee professionally!"
Loo admits that it's true that she may not have the physical strength of a male barista, especially when it comes to lifting a large consignment comprising cartons of milk. "But other than that, as long as one possesses great passion, determination and plenty of professionalism, there's not much that separates the two genders."
Meanwhile, Yin Yin Lai runs one of Taman Paramount's latest culinary landmarks - Asa Café. Lai left the finance industry to feed her passion for food and cooking with this endeavour. And after a few months she's still adjusting to the ups and downs: "It's simply awesome when customers say they like our food, but I am always worried about not being able to satisfy everyone as individual taste buds vary so much!"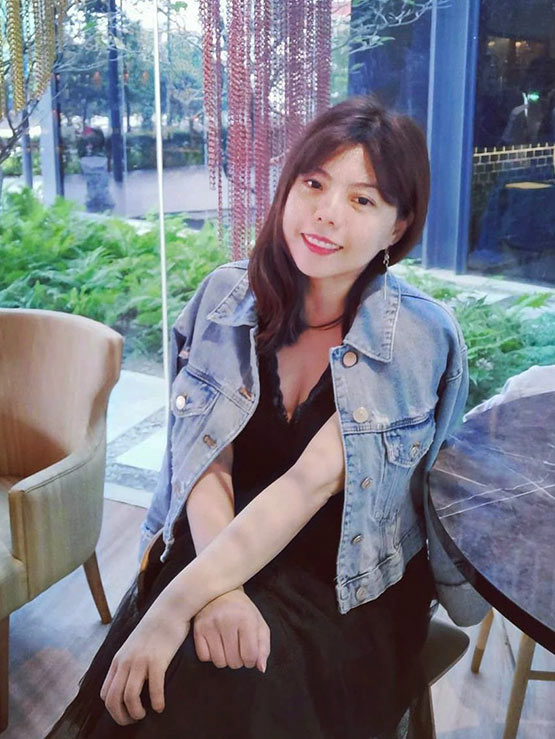 Lai Yin Yin ventured into the cafe business after years of corporate life and hasn't looked back
Still, Lai feels that there's plenty to like about being a female in this field, and reckons women have an advantage because of their attention to detail. "As the industry evolves, I believe more female baristas will join the coffee industry. The entire coffee industry is already so welcoming and encouraging towards women. And coffee connects people, hence it's perfect for women to deliver such positive messages, especially with their inbuilt reassuring confidence."
Loo chips in by saying that F&B outlets in Malaysia can improve further on this natural nurturing power every woman possesses by giving them the tools to develop themselves further. "Continuous training and development of the skills of women staff will enhance their knowledge and help them progress in their careers."
Aliya Marnina Amirudin, a senior lecturer at Inti International University's School of Hospitality, feels that most of all, a positive work environment is also key for these women. "A high quality of life, democracy, equity and diversity are principles that we should be looking into when creating a positive work environment for women."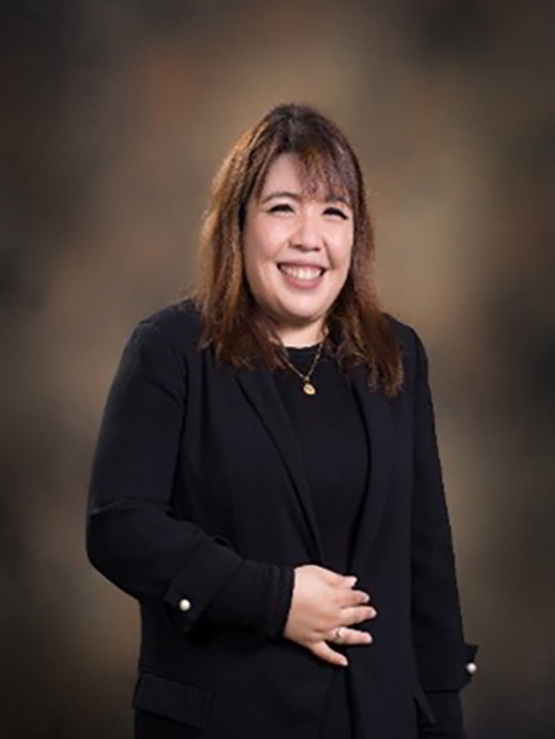 Aliya Marnina Amirudin touches many lives of students starting out their parth in the F&B industry
Aliya also believes that educational institutions like hers are likewise keen to present the new perspectives of a positive work environment when educating hospitality students. "However, it is essential that what we teach must be aligned with what's actually happening in the industry and connects with industry standards, so that we are able to integrate these principles properly. This is perhaps the best way for us to produce a better and dynamic workforce with a positive working environment in the future," she stresses.
Perhaps rounding things off nicely is the need to increase awareness towards the safety of female patrons, too.
Here, Loo gives her two sen: "We as females should always stand up and say no to any incident that would cause an uncomfortable experience! Sexual harassment – both verbal or physical in nature – must be avoided!" She feels that it's the responsibility of F&B outlets to draft out their own customers' service protocols with detailed dos and don'ts. "This is where constant staff training is important! When the outlets put into place the right culture, it will naturally attract the suitable types of staff to work."
The article is brought to you by Monin.
About Monin
Bring any hot or cold beverage out of the ordinary with the vast range of delicious syrups from Monin that smell as amazing as they taste! Monin also pride themselves in creating exceptional flavorings that bring a myriad of delightful drinks to a whole new level on the taste buds!
With more than 200 products including flavoured syrup, gourmet sauces, fruit purees and fruit smoothie mixes, there's bound to be a Monin solution to any flavouring conundrum faced by both baristas and mixologists alike… Just as how women can easily aspire to surmount any challenges in this world today with the right kind of support.