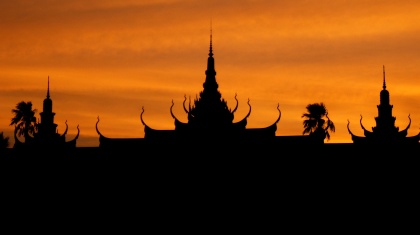 Hidden Gem
Phnom Penh, Cambodia
The capital of Cambodia is teeming with French cafes, pubs and eateries which line the mighty Mekong. Unbeknownst to many, the country also has bragging rights to producing one of the finest lagers in Asia, the aptly named Angkor Beer. Smooth, cheap and available everywhere in the country, Angkor Beer is a favourite amongst locals and foreigners alike especially when it's consumed with local delicacies such as Amok Fish and Banh Mi (French baguette sandwich).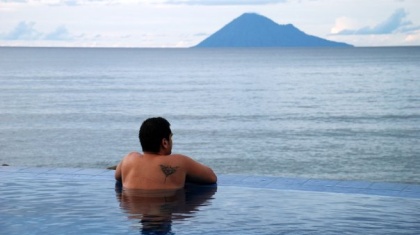 Majestic View
Minahasa Lagoon, Manado, Indonesia
The Easternmost point of Indonesia is an adventurer's and diver's delight owing to its many rapid rivers, active volcanoes as well as numerous pristine dive sites. But outdoor activities aside, Manado is also a great place to kick back and enjoy an iced cold one, especially at Minahasa Lagoon where the main view consists of an actual dormant volcano island. The beer of choice to accompany this magnificent view? Why nothing but Indonesia's best of course - Bintang Beer.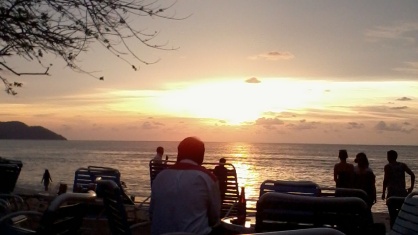 Sunset Beach
Bora-Bora, Batu Feringghi Penang, Malaysia
The Pearl of the Orient is a street food haven and it boasts one of the most famous beach stretches in Malaysia. But despite the commercialism, which has made Batu Feringghi a bit of a tourist trap, it still harbours one of the island's best kept secret in the form of Bora-Bora, a beach front bar that serves ice cold beverages and one of the best sunset views on the island. Finding Bora-Bora is easy enough, it's nestled in between the stretch of sand that's in between the Holiday Inn Hotel and Lone Pine Hotel.Once you do find it however and if conditions are good enough and the sun's coming down bathing you in an orangey glow, you know that near perfect moment calls for nothing less than a Carlsberg.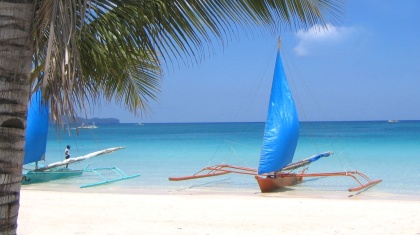 Party Atmosphere
Boracay, Phillipines
Known as the Cabo of the Phillipines, Boracay is a great holiday destination. It's got clean beaches, crystal clear waters, non-stop activities and a party atmosphere that kicks off just as the sun goes down. Getting there however can be a bit of a chore as you need to get to Manila and then hop on a connecting flight to Caticlan and finally stomach a 45-minute cab ride to Boracay. Once you get there though, rest assured you'll be in for one heck of a time courtesy of the many beach bars that pop up in the evenings, complete with bean bags on the sand and an endless supply of chilled San Miguel Pilsners to keep you happy.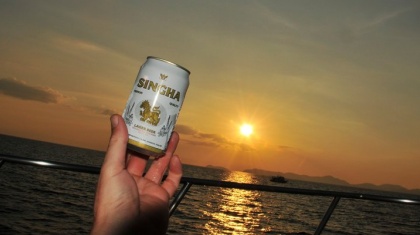 Beyond The Sea
Andamans, Thailand
Thailand has always been known to be a tourist hotspot. Phuket, Krabi, Pattaya and Koh Sa Mui rank amongst the most well-known of the lot but for a complete different atmosphere, opt for a cruise or live-a-board that takes you to the surrounding Similan islands off Phuket in the Andaman Sea. Its natural beauty and clear waters notwithstanding, you also gain peace and tranquillity by being miles away from the nearest tourist area. You can celebrate the moment too with a perfectly chilled Singha Beer in hand as the sun goes down on the Andamans.