Food is a conversation opener for every Malaysian, and also a topic most debated with determination as everyone has their own opinion and favourite on what's considered the best of every cuisine. Which is why social media exploded with a stream of debates when The Michelin Guide announced their recommended list of restaurants in their 2023 selection.
Malaysia is a melting pot of many races and cultures with varying cooking styles throughout the Peninsula and across to East Malaysia, with many ready to claim themselves the best in their category. What we can't deny is that good cooking will never go unnoticed. Penang has a reputation for being the food haven in the north. Its street food scene draws worldwide attention, even Penangites have gained the reputation of possessing a delicate palate that any food passes the good test if a Penangite says so.
Penang is also one of the oldest modern ports in Southeast Asia with a long history of Peranakan Chinese culture where the Baba and Nyonya, a genealogy lineage of interracial marriage between the first wave of Southern Chinese settlers and local ethnicities, originated. The most dominant centres of Peranakan culture were also where trade activities were the most prominent at that time, such as Penang, Malacca, Singapore, Phuket and Tangerang.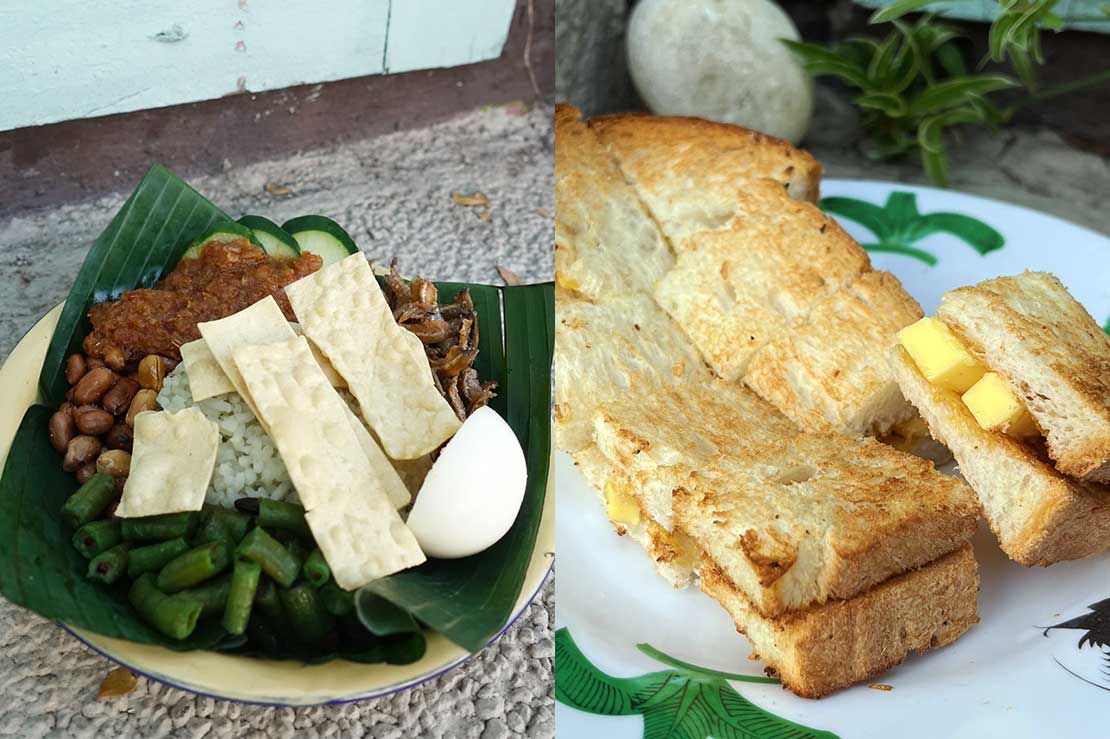 Rasa-Rasa: (left) Nasi lemak, (right) Benggali toast with kaya and butter
We note that the Michelin Guide has steered its focus on this part of the culture rather than street food in Penang, even though the latter resonates better with Malaysians in general.
Thara Thai (Bib Gourmand)
Serves authentic Thai food using fresh ingredients, the dishes that impress are the Tom Yam and Miang Kham, a betel leaf wrap salad snack introduced into Thai culture since King Rama V.
Auntie Gaik Lean's Old School Eatery (1-Michelin Star)
Applauded for their traditional Peranakan cuisines, especially recipes made from scratch such as Pie Tee, a thin crispy tart shell filled with shredded turnips, vegetables and prawns; and Gulai Tumis, a Peranakan-style spicy curry that lends its unique sour taste from the Tamarind.
Rasa-Rasa (Bib Gourmand)
A coffee shop with local staples such as kaya toast and mee siam popular for its Nasi Lemak, a coconut rice dish topped with peanuts and fried anchovies usually served with fried or chili chicken and sambal.
Bao Teck Tea House (Selected)
Adding to the variety that introduces Pengaites lifestyle is the yum cha culture. The restaurant offers Cantonese dim sum like har gow, deep-fried yam puffs and char siew bao filled with charred pork in sweet sauce.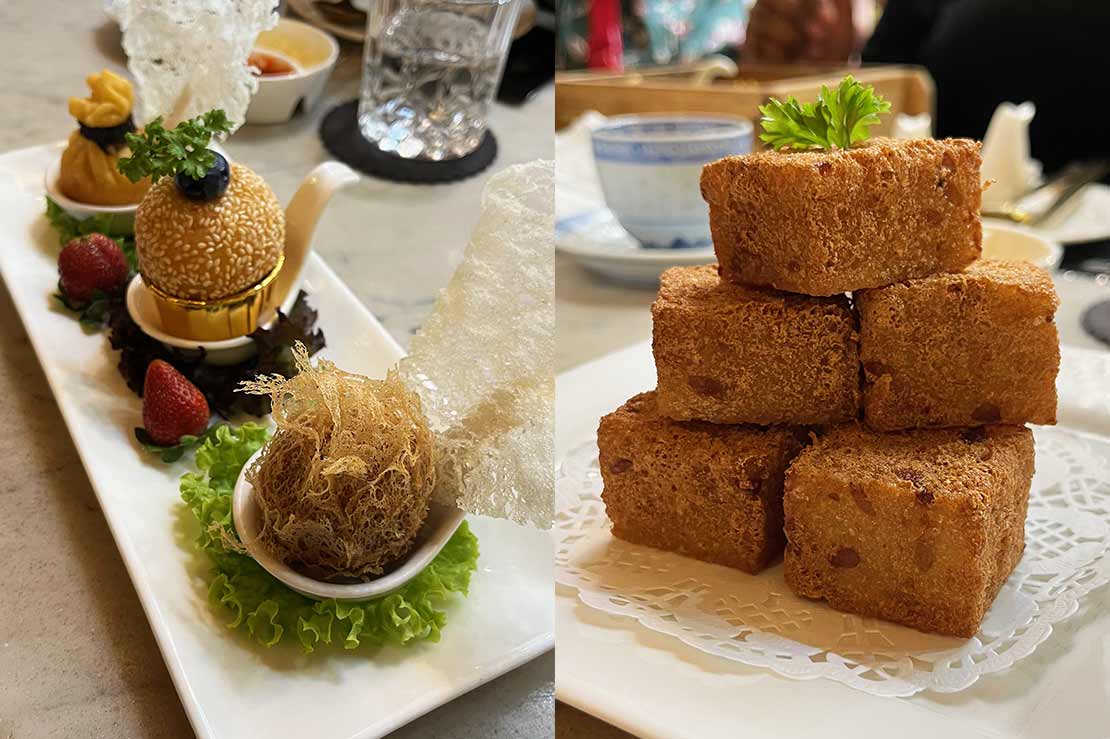 Bao Teck Tea House: (left) various servings of dim sum; (right) deep-fried yam puffs.
The Michelin Guide's guidelines
the restaurants are each assessed by independent and anonymous inspectors based on the criteria following the historical and universal methodology of the Michelin Guide, all focused on the plate:
1. Quality of the ingredients;
2. Mastery of cooking techniques;
3. Harmony of the flavours;
4. Expression of the chef's personality in the cuisine; and
5. Consistency, both over time and across the entire menu.
In general, the restaurants above provide a comfortable environment with aircon to dine-in, and English menus easily understood by tourists; they all serve authentic cuisines with good value for their food quality and ingredients used. Food safety is a likely consideration and these outlets do make the cut in that department.
As a publication that publishes guides, we see that a guide is just a guide, its significance to anyone's choice of food depends on how much weight one wishes to give to the one who provides it. It is not a competition but merely a marketing platform that helps to promote outlets in their selected list.
There was not much highlight on the beverages during this trip. Here are some which were served to us: They were the Longan Aloe Vera at Rasa-Rasa, Osmanthus Rose Jelly at Bao Teck Tea house and Nutmeg Punch at Auntie Gaik Lean's Old School Eatery.
What are the drinks we should talk about in Penang? Afterall, Bibendum (The Michelin Man) after which Bib Gourmand is named has a slogan taken from Horace's Odes, "Nunc est bibendum" ("Now is the time to drink"). How can we eat without talking about the drinks? Write your recommendations to us at editor@thirstmag.com.
Thirstmag was hosted a 3D2N trip up to Penang by The Michelin Guide.
- T -