Ipoh is the perfect place for a getaway if you just want some clean air, do some touristy stuff, eat local food and have a chill night out. The city is roughly 2 hours drive from either Kuala Lumpur or Penang, a great stop-over if you're touring the west side of the country. It's also just over an hour flight from Johor or Singapore.
It's easy to get around the city on foot or by car as the roads are mostly one-way. The old town on the west side of the city is more hipster and best explored on foot, whereas the east side houses the local administration offices and requires some driving to get to.
The aim of our trip to Ipoh was to look for drinking places, and to fix our cravings for several dishes well-known to the mining town which is heavily influenced by the Hakka and Cantonese communities.
"Ipoh has a laid-back and inclusive vibe that is not found in any other part of the country. The locals are not only friendly but also very helpful towards tourists."
Friends dine together without worrying about one another's background and dietary restrictions; certainly no tip-toeing around religious sensitivity.
Where we visited:
Almost all bars we have visited were speakeasies. Not that these bars need to be in hiding for their operation, just a theme adopted by the young bar scene. It's hip and cool, just like the KL bar scene 5 years ago which has now developed with more variations. We like what we saw in Ipoh, people were sociable, girls going out either alone or in groups were all very well received.
Bars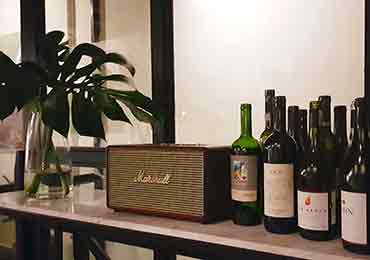 The only place in Ipoh for natural wines, the minimalistic space has a long marble bar, a couple of wine shelves and a kitchen cater to private events. Chefs can be invited to do a cook-up for wine pairing at the space. Cocktails are based on the bartender's available stash.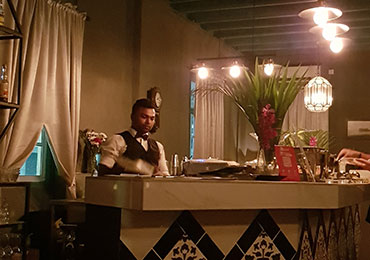 Atas" literally means "upstairs", referring to its location above a popular Malay restaurant. It could be tricky to find the entrance that leads up to the bar the first time – it's behind a sliding door with an ice cream menu. Just ask the restaurant staff and they will happily point you in the right direction. Started by Malaysian couple Alicia and Eugene from Ipoh and Kuching respectively, the bar transports guests to the jazzy 1920s' when the mining town was thriving. Classic art deco and tropical paintings adorn the walls with wooden furniture and leather seats for guests to sit back in. The cocktail menu is creatively integrated with ingredients and stories unique to Malaya such as the use of Kuching homegrown tuak recipe and vermouth by Eiling Lim, a homegrown hero in independent bottling.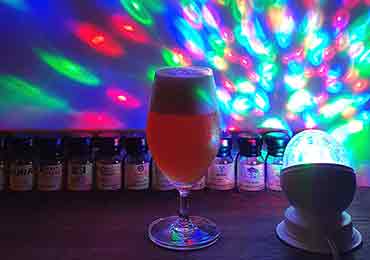 A craft beer bar and event space that serves beer and toddy on tap with limited but good varieties of craft beers in bottles and cans. The space also houses a press print and creative space during the day, and upstairs is Asip Wine Lounge at night.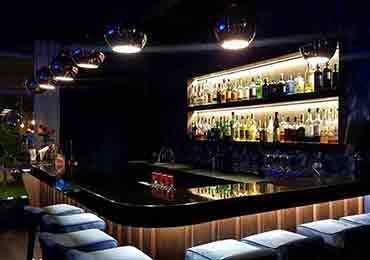 Hidden in plain sight above a bubble tea shop that faces the main road, Lumi is one of the first cocktail bars in Ipoh that serves up a balance classic and adventurers twists. The bar entrance is marked with a barber pole. Behind the door is purple velvet sofas illuminated by lights from the bar where all the action takes place. Drinks are priced from RM25 to RM35 each, not bad considering the quality and craftsmanship that go into them.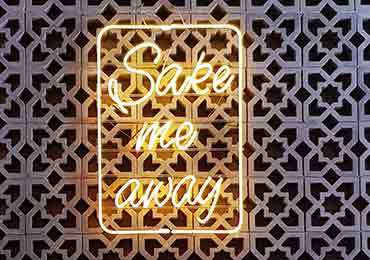 Serving up Japanese ramen, donburi and bites, the restaurant in the popular hipster part of Ipoh also carry sake, Japanese beers like Hotachino and Kuramame, and a decent cocktail menu. Its dessert menu is a collaboration with Como Cafe & Dessert Bar Expect queues during peak hours but it is worth the wait.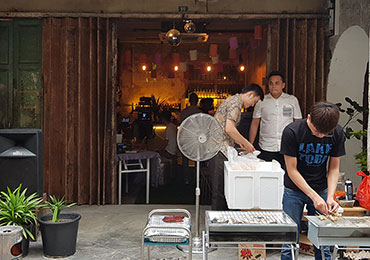 Tiga Bar operates out of an unassuming shop house on Market Lane that maintains its pre-war structure. The old Malaya colonial unit turns into a lively double storey hangout where the vibe spills onto the street at night. The ground floor is lined with 2 rows of short stools and tables on artificial grass, leading up to the bar. A narrow wooden staircase leads up to a high ceilinged space with sofas and cushions and illuminated with moody lights. Cocktails are straightforward classics like the G&Ts and Negronis; wines and bottled beers are also available. One of the best bars in Ipoh to unwind and relax. DJs every night. Closed Mondays.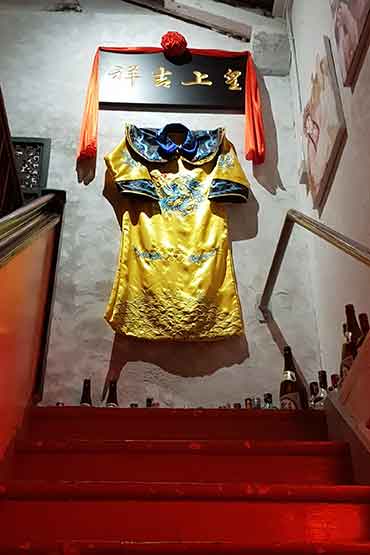 A spacious lounge on the second floor of a noodle restaurant, the bar has an emperor theme as suggested by its Chinese name "Good Luck Emperor". The emperor's scrolls are used not only as decorations on the walls but also as the menu which is very much instagrammed. Ingredients used in the drinks mainly highlights the Chinese culture and are served in ceramic Chinaware. There is a lot of theatrics with the drinks but with much room for improvement.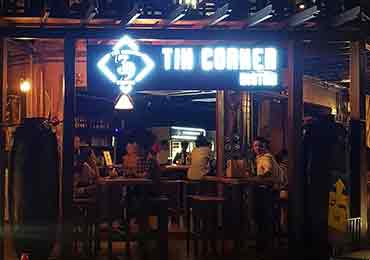 Occupying two floors of a corner shop lot in the new town, Tin Corner is a magnet to drinkers and families alike as it serves both local and imported beers at affordable price with a dine-in menu. Beers are stored in fridges and on a self-service basis. Secure a table, grab a bucket and pick your beers from seven full commercial size chiller that store bottles from Stella Artois, Hoegaarden, Little Creature to Heineken and Carlsberg.
---
Retail shops
VIE Bar - Craft Beer | Sake | Wine | Alcohol
The only bar that serves a decent range of craft beer by the bottle in Ipoh, and probably the widest sake range as well. The bar gets stock from the distributor next door, which has a vast range of alcohol from wine to spirits. It doesn't open every day so call before going.
The oldest and biggest supplier of alcohol in Ipoh, from whiskies, wines, craft beers to various spirits. Find collectable whiskies from the Game of Thrones series to Glenfarclas, that may have run out in KL but there is a chance they can be found here.
---
Alcoholic kopi (coffee)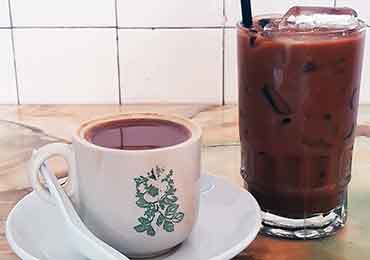 There is only one kopitiam (coffee house) in Ipoh that we know that serves the alcoholic version of local coffee. Kedai Kopi Ah Chow closes at 1pm, it's never too early for booze (we noticed several locals with kopi on their tables!) so we ordered both hot and cold versions. We asked the shop what alcohol was added into the kopi but the serving aunty was tight lipped about it. The kopi was sweet, creamy with a little funky tartness and a cup is less than RM5. Some speculate that Bailey's is added to the coffee, but we think it's locally made rice wine. It's a novelty, and you probably should try at least once, but the taste is nothing to shout about.
First published 14 November 2019.
- T -