[Photo: Feral Brewing Co.]
Touted as one of the best beer weeks in the world, Melbourne's Good Beer Week (GBW) is on its ninth instalment in 2019, featuring more than 300 events and hosting 75,000 beer lovers from around the world. GBW 2019 takes place between May 10-19 with innovative events like brewery tap takeovers, beer and food pairings, live music parties; finally culminating in the Great Australiasian Beer Spectapular (GABS) 2019.
To assist participants in navigating the sea of events, GBW has come up with several event categories:
Foodie: Degustations, beer and food pairings, cheese appreciation, pizza parties, etc
Good Times: Enjoy your beers along with live music, karaoke, games and trivia
Beer Lover: Brewery tap takeovers, brewery collaborations, beer releases, etc
Beer Geek: Brewing and home brewing, barrel ageing, training and masterclasses, etc
Pint of Origin: Featuring interesting and rare beers from different regions around the world
As I would be attending GBW 2019, I've shortlisted a number of interesting events which I will or may be attending: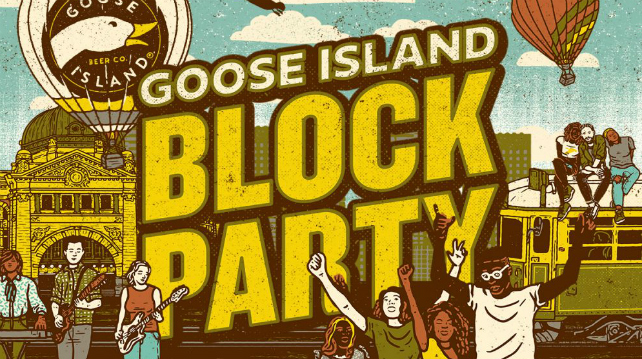 [Photo: GoodBeerWeek.com]
Goose Island Block Party (Good Times) - Chicago-based Goose Island is known for their beers and also their awesome block parties. This is the first ever Goose Island block party held in Australia featuring local bands and specialty beers shipped in from Chicago; as a long-time fan of the brewery, I'm not going to miss this one.
The Great British Beer Spectapular (Beer Lover) - The Local Taphouse at St Kilda will be tapping beers from over 20 British breweries including these well-known classics: Tiny Rebel, Fullers, Wild Beer Co, Magic Rock, Siren, Buxton, Fierce Beer and Left Handed Giant.
Brooklyn Brewery's Week of Lovin' (Beer Geek) - This well-known New York City brewery will be hosting a week long tap takeover featuring their core and special release beers from 2018 and 2019; expect mouth-watering sours and complex barrel-aged stouts.
BMH x Modus Operandi Week Long Beer Hub (Beer Lover) - New South Wales based Modus Operandi brews some of the highest rated American IPAs in Australia; this tap takeover is definitely worth checking out.
IPAppreciation at Hop Heads Point Cook (Beer Lover) - This event showcases top IPAs around the world from cult breweries like Toppling Goliath, Alvarado Street and Northern Monk. It is a must for the hop junkies out there!
A Whole Lotta Lervig (Beer Lover) - Renown Norwegian brewer, Lervig, will be showcasing 12 taps of their awesome brews at Grape & Grain Liquor Cellars
You say Brewery, I say The Bruery! - Brewing legend from California, The Bruery, is hosting a beer sampling and Q&A session at Whisky & Alement; definitely one for the hardcore beer geeks!
Share The Rare Featuring Boatrocker - Victoria-based Boatrocker Brewers & Distillers will be showcasing 6 epic beers, including the sought after Dramjet, an intense Whisky Barrel-aged Imperial Stout that's further fortified with Starward Whisky. Boatrocker founder and head brewer, Matt will also be in the house!
Pint of Origin USA (Pint of Origin) - Carwyn cellars will be hosting the week long Pint of Origin USA featuring beers from top American brewers including: Deschutes, Sixpoint, Evil Twin New York City, Against the Grain, Toppling Goliath, The Rare Barrel and Modern Times.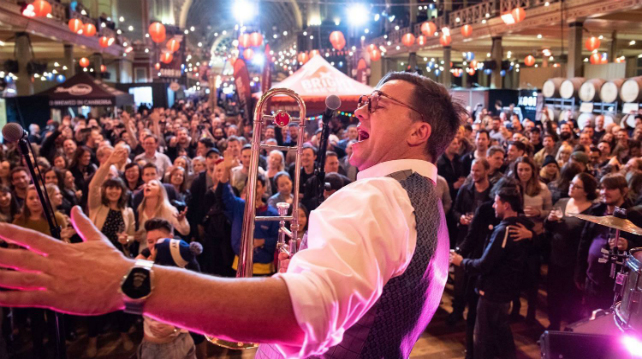 [Photo: GABSFestival.com]
Great Australasian Beer Spectapular (GABS) 2019 Melbourne - GBW ends with GABS, a 3 day beer festival held at the Royal Exhibition Building in Carlton, showcasing hundreds of beers and ciders from Australia and New Zealand's best breweries. Some of the beers are, in fact, brewed as a one-off for the event.
With the participation of breweries from around the world and a diverse itinerary of events, GBW 2019 is jam-packed with excitement, catering effectively to anyone between the occasional drinker and the staunchest of beer geeks amongst us. I look forward to clinking glasses with some of you over the GBW 2019 festivities. Cheers!
---
Leon is what one may call a "beer tourist", someone who avidly travels to hunt down and enjoy rare and sought after beers. His craft beer journey started in a college pub with the Widmer Brothers' Hefeweizen, which fast became a regular tipple for him and his classmates. In his beer travels, Leon enjoys visiting breweries and bars, attending beer festivals, as well as connecting (and sometimes trading beers) with fellow beer geeks. His preferred beer styles are Imperial Stouts and New England IPAs.
- T -