The Japanese have been known for their impeccable service, politeness, world class hospitality and dedication for their work. This is a list of bars that not only offer great drinks but one of its kind experience that is unique to each bar.
Some of these bars are housed in very small shop units and have limited seats, therefore do not cater to more than 4 persons per group visit. Be sure to make reservations before turning up to avoid disappointment, it is also a polite courtesy to the bars so that they are prepared when you arrive.
For craft beers
1. Highbury
Owner Kohei Ando is an Arsenal Football team fan and used to work for Thornbridge Brewery in the UK. Highbury houses everything Kohei loves about beer and football. Arsenal die-hard fans would love the bar decorated with Arsenal memorabilia, books and souvenirs all around the bar, and even in the toilet.
The bar is not short of freshly poured Pilsner Urquel, rotating craft beers on tap and limited-edition beers in bottles.
5pm – 12am (Mon-Fri); 1pm – 10pm (Sat-Sun)
Address: 1F 1-17-5 Shinjyuku Shinjyu-ku, Tokyo 160-0022, Japan.
Phone: +81 36 273 2550
Website: highbury-international.com
---
For cocktails and spirits
2. Bar Benfiddich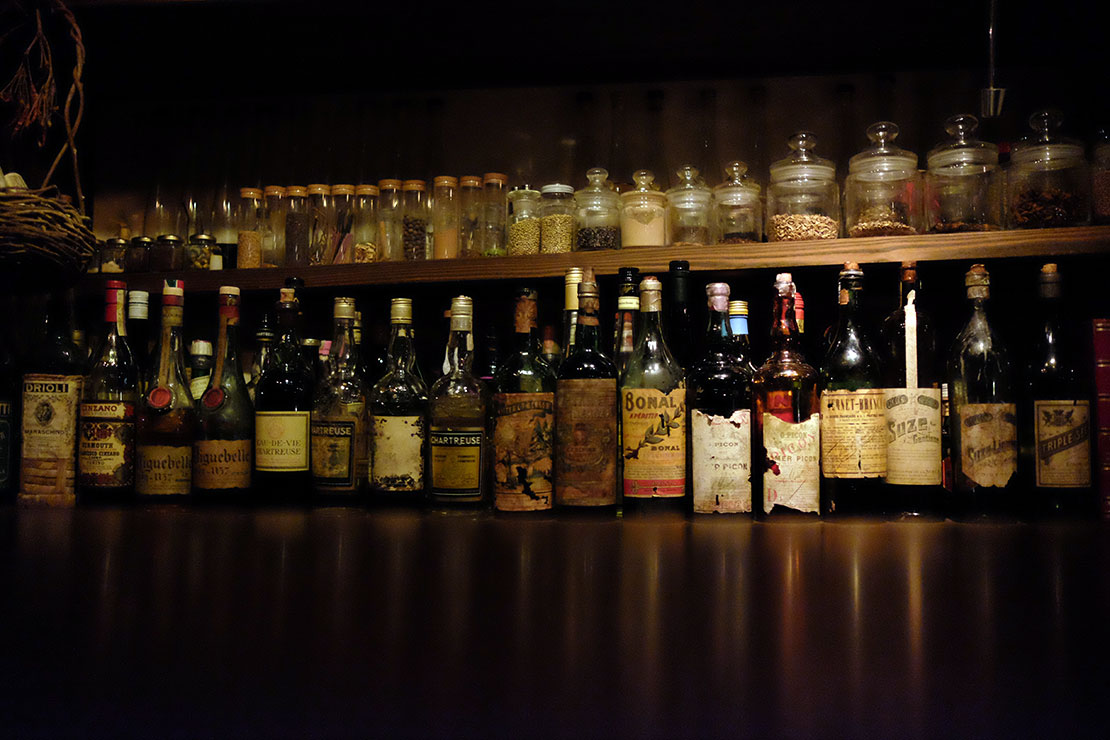 Bar Benfiddich's collection [Photo: Kim Choong]
Hiroyasu Kayama coined the name of his bar from Ben and the second part of "Glenfiddich", Hiro's favourite single malt whisky. "Ben" in Scottish refers to the hills as opposed to "Glen" which refers to the valley. Absinthe is the favourite spirit used in this bar and cocktails are prepared using a combination of traditional Japanese culinary and western mixing techniques. Suribachi and surikogi, smoke gun and lantern are common tools at the bar. Get a seat at the bar and watch your drinks come together by this exhilarating bartender.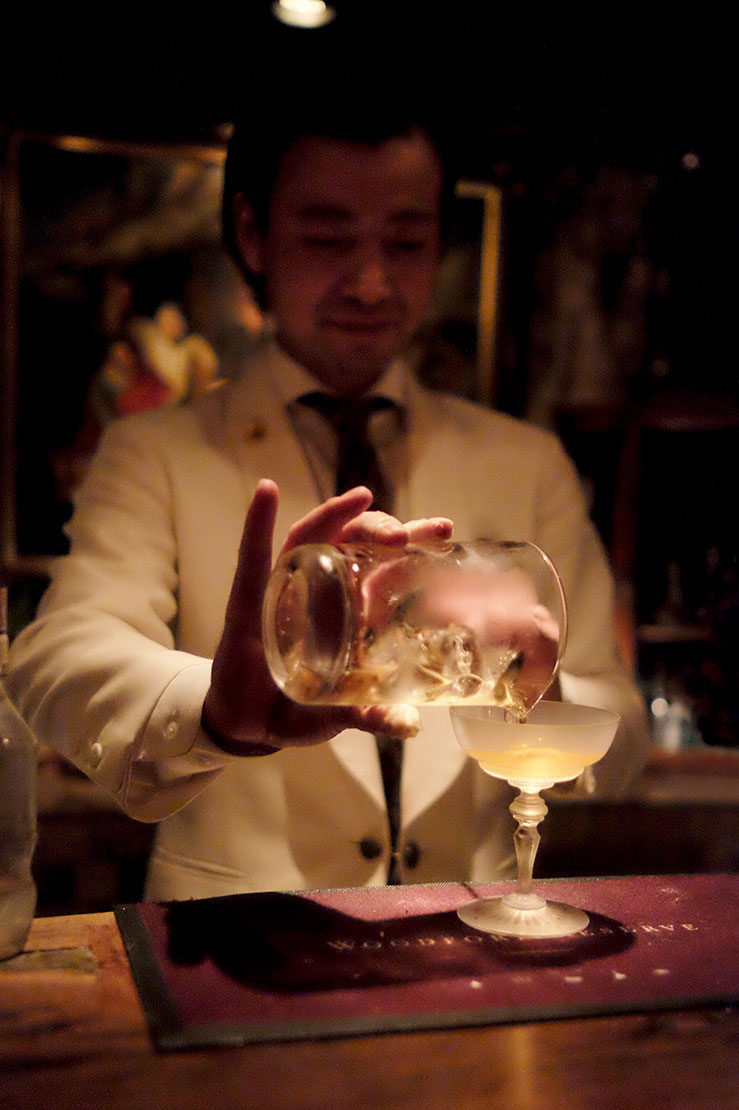 Hiroyasu Kayama [Photo: Kim Choong]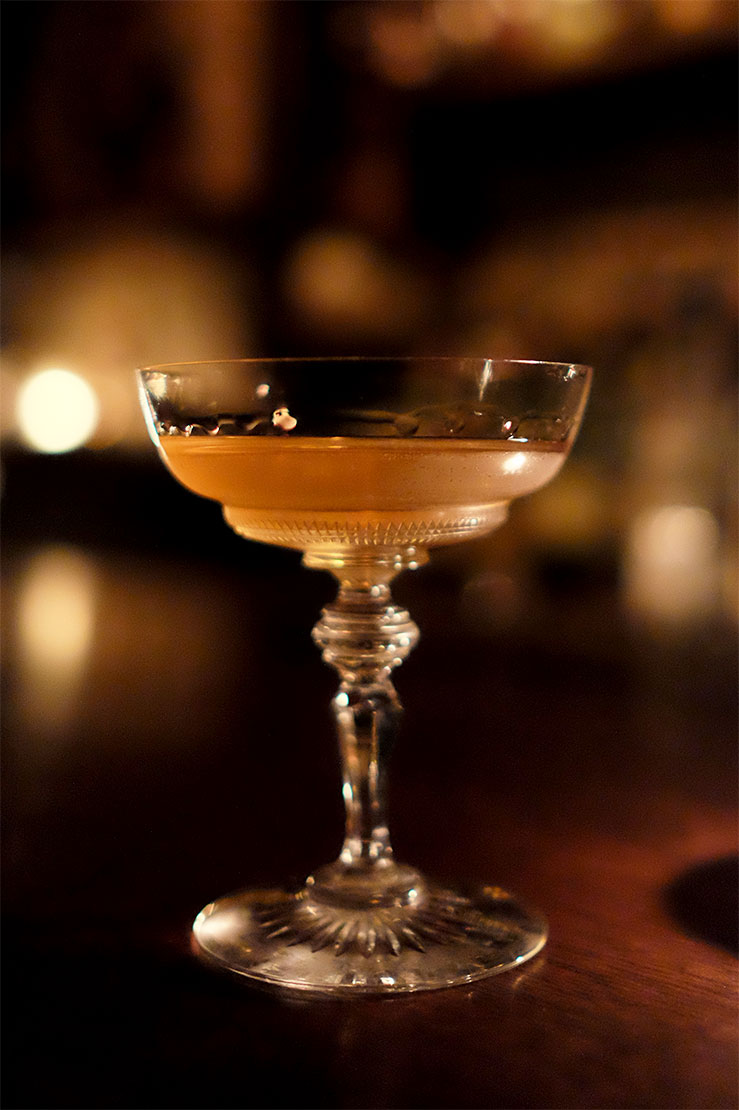 Potent elixir spiked with homemade Absinthe [Photo: Kim Choong]
6pm – 3am; Closed Sundays
Address: 9F, 1-3-7, Nishishinjuku, Shinjuku, Tokyo 160-0023, Japan.
Phone: +81 36 279 4223
FB: BarBenfiddich
3. Bar B&F
Residing in the same building as Bar Benfiddich, this cosy space specialises in fruit brandy. Its one of a kind concept offers in-depth knowledge of the distilled spirit and a wide selected of brandies made from a variety of fruits. Try the spirits neat or order cocktails with these spirits and watch magic happen in its quirky equipment.
3pm – 1am, Daily
Address: 2F, 1-13-7, Nishishinjuku, Shinjuku, Tokyo, 160-0023, Japan.
Phone: +81 3 6304 0399
Website: https://www.facebook.com/barbandf/
4. Bar Keith
This is the bar to go after all the bar hopping, or one that makes you forget about the world outside. The bar stocks a good range of rare whiskies and independent bottlings. They serve a special cocktail everyday but omakase style cocktails are available.
7pm – 1am, Daily
Address: 1-15-8, Kabukichō, Shinjuku-ku, Tokyo 160-0021, Japan
Phone: +81 3 3202 2572
Website: https://www.facebook.com/barkeith2006/
5. Spirits Bar Sunface Shinjuku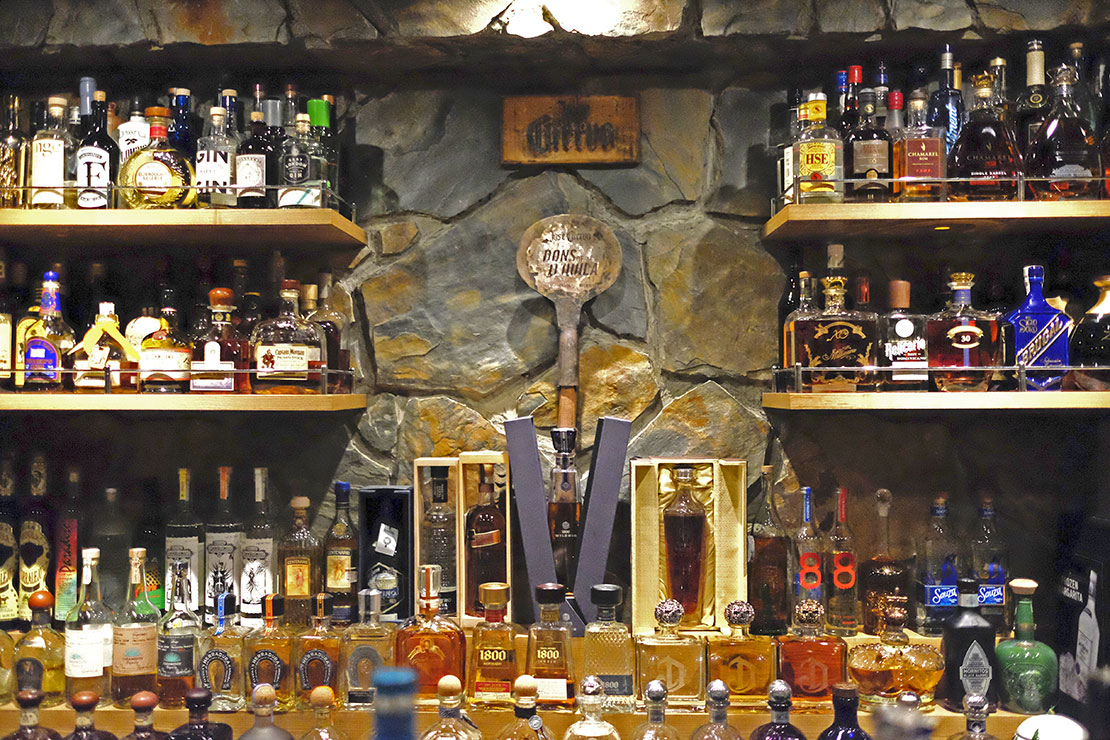 Spirits Bar Sunface [Photo: Kim Choong]
"Don" Koji Esashi is the winner of the first Jose Cuervo cocktail competition in 2015, earning him the title "Don of Tequila". With this, Koji travelled to Mexico, handpicked his favourite agaves and bottled his own blend of tequila under his own name with Jose Cuervo. Now only available at his bar along with tequila and whiskey based cocktails.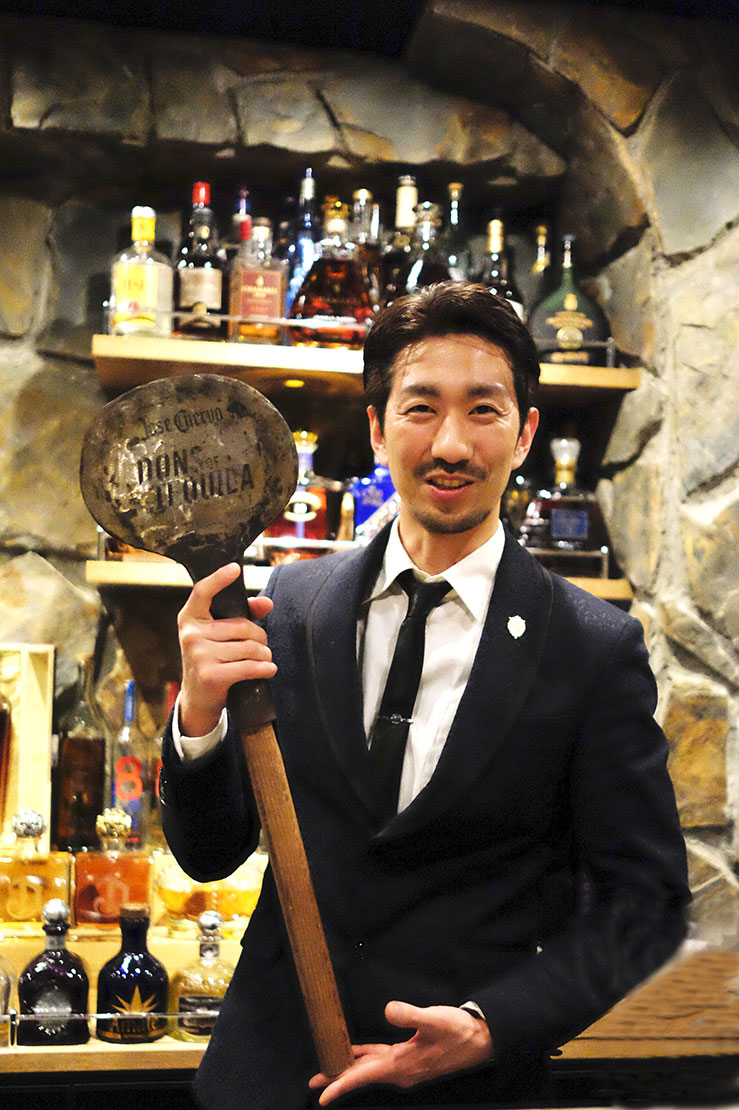 Koji Esashi and his trophy [Photo: Kim Choong]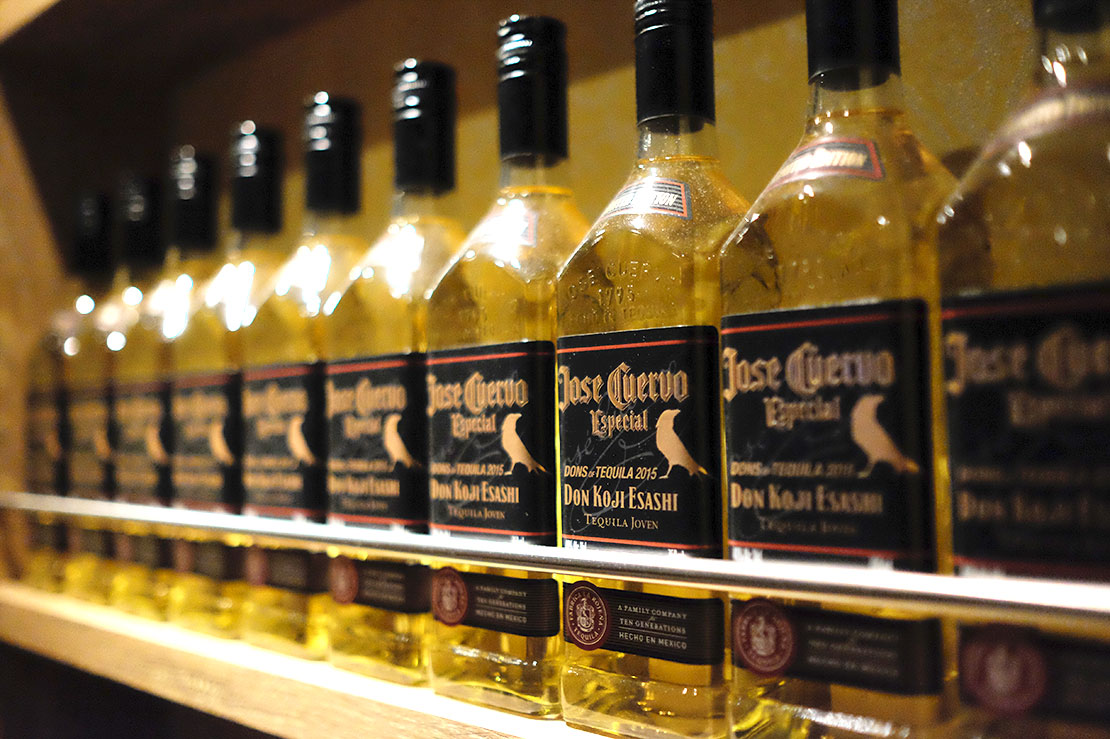 Don Koji Esashi Jose Cuervo [Photo: Kim Choong]
6pm – 2am; Closed Sundays
Address: 10th Floor, 1-13- 7 Maebaranishi, Funabashi-shi, Chiba-ken 274-0825, Japan.
Phone: +81 3 6302 0809
FB: bar.sunface.shinjuku
---
To end the night
6. Nagi Ramen Shinjuku Golden Gai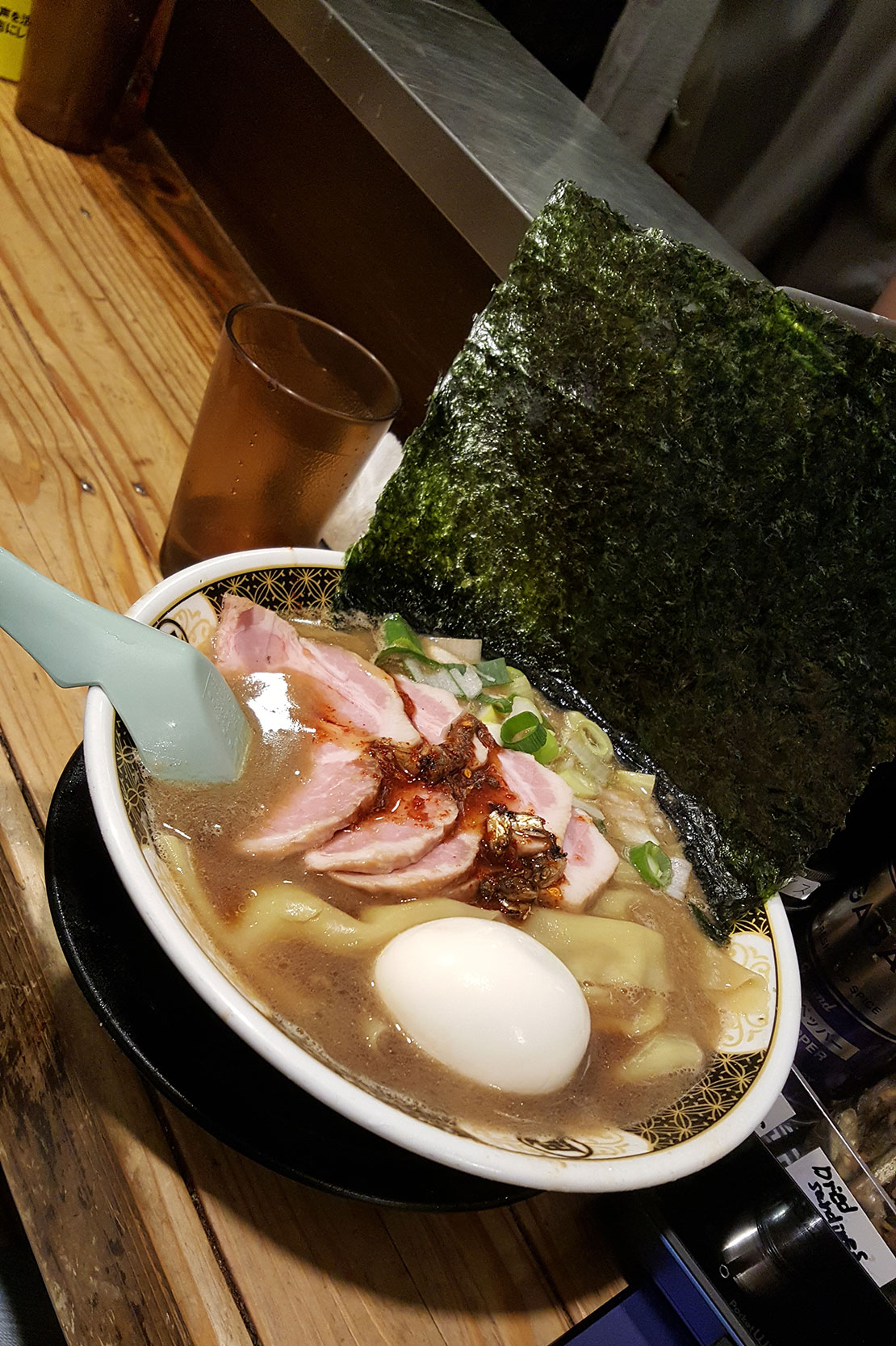 Sardines broth ramen [Photo: Kim Choong]
At the end of the night out, this is the best place to fill the void in your stomach before hitting the sack. Through a tiny door and up a narrow staircase, this restaurant serves niboshi (dried baby sardines) broth ramen. The scent of rich fish broth can be detected as soon as you hit the entrance from downstairs. The outlet can only seat 8 customers with the chef behind the kitchen preparing your dish and his assistant taking orders and serving. Most customers take away but if you get a seat, it's an experience you can't miss while in Shinjuku. Have a green tea and plenty of water after the meal, you'll need it.
Open 24 hours daily
Address: 2F, 1-1-10 Kabukicho, Shinjuku, Tokyo 160-0021, Japan.
Phone: +81 3 6304 0399
Website: n-nagi.com