"Do you think it's going to rain?"
On this particular Sunday afternoon we're on a rooftop near the edge of central Bangkok, pondering the dark and cloudy skies.
"Even if it does the brewery is covered."
I'm with a local home brewer named Tan. His brewery is a clandestine operation shaded by banana trees and a neighboring low-rise condo. He's one of several hundred such outlaw brewers who are currently making small ripples in Thailand's sea of Big Beer.
He's set out a vast array of illegal local home brews alongside an equally impressive cache of imported craft beer from around the world for us to sample today. We're doing a bottle share and getting a little tipsy as he brews. He checks the kettle of boiling froth and adds more hops, increasing the bitterness in this rich brown ale. We have a few minutes before the remaining hop additions to reflect on how quickly the beer scene has grown in Thailand, and how much change is still needed.
Five years ago the Kingdom was a virtual beer wasteland. Beer markets were dominated by the common local lagers, Singha and Chang, long established and ubiquitous Thai brands. The only variety available was found with a few German, British, and Belgian standards. While nothing is wrong with these foamy drops, there was also nothing new or exciting about them. The selections were old and tired European classics that seem more like museum pieces than fresh brews.
Thankfully the drought of beer flavor ended about 5 years ago when a few importers such as Beervana, HopSession and Smiling Mad Dog took the plunge and cut through mountains of paperwork, taxes and regulations to introduce craft beers from around the globe.

The floodgates opened and soon a deluge of delicious craft brew was flowing in Bangkok. It didn't take long before craft-focused bars were popping up all over town. Several new importers followed suit, improving the variety of brews.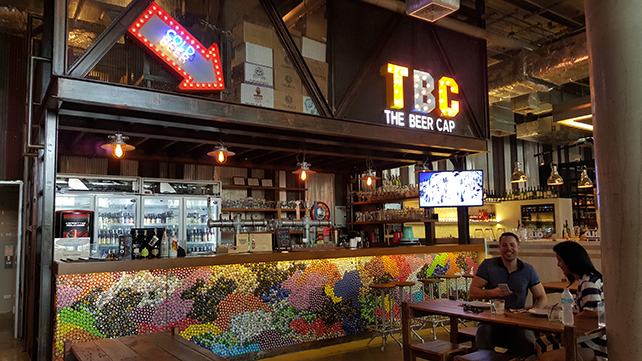 TBC, a bar located in The Commons at Thonglor serves imported craft beers on tap and by the bottle.

The delicious flavors and incomparable nuances found in craft beer couldn't be contained by Bangkok and soon word was out across the Kingdom. Craft was flowing from Chiang Mai to Phuket and everywhere in between. The palates of thousands of locals had awakened and there was no going back.

Bars, restaurants and media were soon buzzing about craft beer and the newest quest was for craft on draft. Recently developed 'one-way' disposable plastic kegs made it easy to send draft beer overseas without shipping empty steel kegs back. Cold rooms and tap walls were starting to open in bars across town, including tap walls with 40 taps solely devoted to craft beer. A welcome change from just a year before when Hoegaarden and Guinness were the only interesting drafts in any abundance.
Yet the full evolution of craft had yet to be realized. It wasn't long after those first bottles left the port and made their way to beer lovers before many had the thought, 'Can I make beer like this myself, here in Thailand?' With this, the Thai craft revolution was born.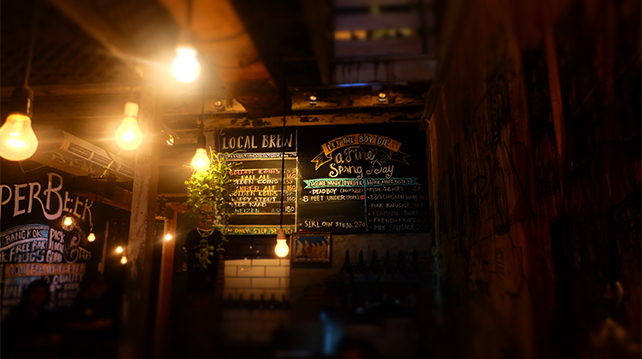 Let The Boy Die, now Goldencoins Taproom in Bangkok is a 6-tap beer joint that showcases Thai craft beers that are now brewed in Vietnam and legally imports back to Thailand.
The laws of Thailand only allow brewing under two types of permits.The first is for commercial brewing with a minimum of 10 million liters of beer per year, and minimum registered capital of 10 million baht. This permit allows for packaging and selling beer off-site.
The second is a brewpub-only permit that has a minimum of at least 100,000 liters of beer per year and restricts the brewery from packaging its beer and selling off-site. Local zoning laws are also a factor that combined with the restrictive permits have stifled the growth of craft breweries in Thailand.
Thankfully, some early pioneers with a passion for brewing were willing to break these laws.P. Chit is the brewer whom many consider to be the grandfather of Thai craft brewing. He started 'Chit Beer' in Pak Kret, a small island in the Chao Phraya River, north of Bangkok.
P. Chit was the first Thai citizen to proudly brew and sell his illegal beer as well as host brewing education workshops, which led to the 1st generation of Thai brewers.

Many of his students have since taken their passion and recipes abroad to have their beer brewed legally in nearby countries such as Taiwan and Cambodia. Some have traveled as far away as Japan and Australia, mainly looking for high-quality breweries in nations with favorable export agreements to Thailand. One group of Thai brewers went even further by setting up their own brewery in Cambodia, which is now producing the brand Stone Head as well as contract brewing for other Thai brewers. Their beer is then shipped back to Thailand and subject to import and excise taxes. Some brewers consider this an unnecessary and expensive process, instead seeing value in keeping the revenue in the country by building their own breweries right here at home.

The rush to get beer on the market has led to a rapid influx of 'Thai craft'. Many of the beers still aren't quite world class, however there are a few standouts such as Sandport and Happy New Beer, who have produced brews that compare well to their imported counterparts. It's only a matter of time before these beers from the first wave of Thai brewers will be considered top-shelf suds.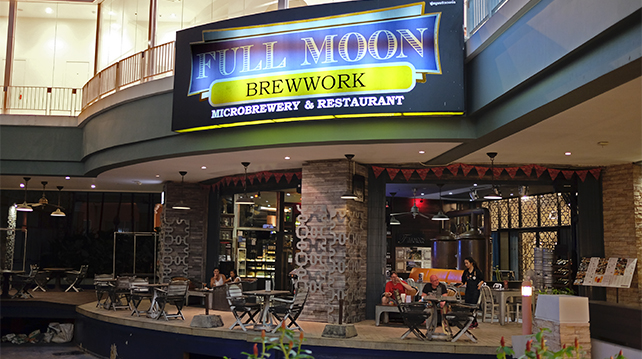 Fullmoon Brewpub in Phuket that serves their brew onsite and import their own beers brewed in Australia.

The underground and illegal beer scene continues to thrive, despite recent government and police crackdowns. One brewer, Khun Tao, of 'Taopiphop's Ale Project', recently felt the wrath of local laws when the police and the Excise Department raided his brewery/bar in January 2017. His expensive brewing gear was confiscated and he was taken into police custody. Tao was soon released after paying a reduced fine, only to find he had become an overnight celebrity. He has since been interviewed by several national news outlets and the story of his passion for beer and willingness to break the laws for it has made him a nationwide sensation.
Even Prime Minister Gen. Prayut Chan-ocha released a statement soon after Tao's arrest regarding illegal home brew, saying:

"You can't just brew it in the back of a shop, in the back of your house, or in your toilet. There have to be rules and regulations."
Home brewers know sanitation is of utmost importance and would never make beer in a toilet, but the general does have a valid point about rules and regulations. Many countries allow home brewers to make beer, but none allow the legal sales of this beer to consumers. Home brew in Thailand is most often sold to bars and restaurants as well as home consumers without any regulations, taxation, or quality control. This could be why some recent changes in alcohol control laws will increase the penalties for home brewing from less than a few hundred dollars to several thousand dollars, along with the real possibility of spending time in jail. The fines for selling and possession of home-brewed beer will be significantly increased as well.
But there is hope, and as Tan completes his batch of rooftop brew without rain or police interruption, he knows his exposure is minimal and unless he starts selling his beer, he'll likely never be caught. The Thai beer scene will continue to flourish with a steady stream of world-class imported brews to inspire the illegal home brewers like Tan and Tao, who plan to take their recipes abroad for contract brewing and ultimately import back to Thailand.
Beyond their determination is the undying dream that the leaders of Thailand will change the laws and open up to the vast opportunities in craft brewing that are being lost overseas.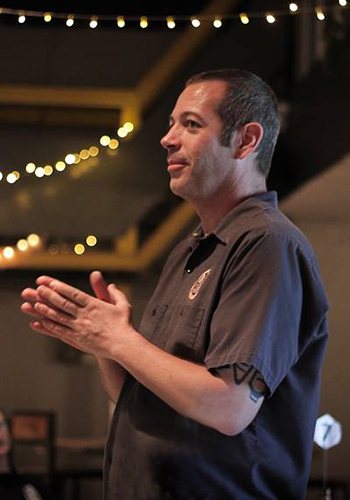 Brian Bartusch is a co-founder of Beervana, the 1st craft beer importer to Thailand, an accomplished home brewer and beer judge in several international competitions. He has completed the Professional Beer Styles and Tasting course at the Siebel institute, is a trained Cicerone Beer Guide and a BJCP entry-level judge. He is most likely sipping a beer right now in one of Bangkok's finer drinking establishments.