Long known as the gambling destination in Malaysia, Genting Highlands has started shaking up their image and have much more to offer. They've been on a steady rise since the launch of SkyAvenue and Genting Premium Outlets in 2016 to entice shoppers out of the city, and are now catering to foodies, youngsters (and those who are young at heart), and party animals alike.
Sure, it's over an hour's drive out of KL and it's a bit chilly (actually we don't mind that bit at all), but there are quite a few things here you won't find in the city. Plus it's a nice change from KL in any case. Here's a round up of a few recent openings that are worth a visit.
EAT
Named after the public park in New York, High Line (pictured) is a collection of seven eateries – Carnivore Corner, Jon Bing (serving savoury crepes with stuffing like Peking duck, beef rendang, and char siew chicken), Seafood Market, Asian Heroes, Burgers & Shots, Brooklyn Brewery (the highest Brooklyn Bar in the world), and Back in Time (a cocktail bar that specialises in innovative drinks made from local herbs and fruits) – on the fourth floor of SkyAvenue.
The market concept is such that diners can move freely between the outlets, picking and choosing what they want to eat with whatever they want to drink – fancy some Genting Famous Nasi Lemak with Lobster and a Brooklyn EIPA? Go for it!
There's also a rotation of DJs and a resident soft rock NRG Band playing live music while you tuck in to a tasty meal above the clouds.
Address: Level 4, SkyAvenue, Genting Highlands Resort
Website: https://www.rwgenting.com/nightlife/High-Line-Roof-Top-Market/
Opening hours: 12pm – 1am
PLAY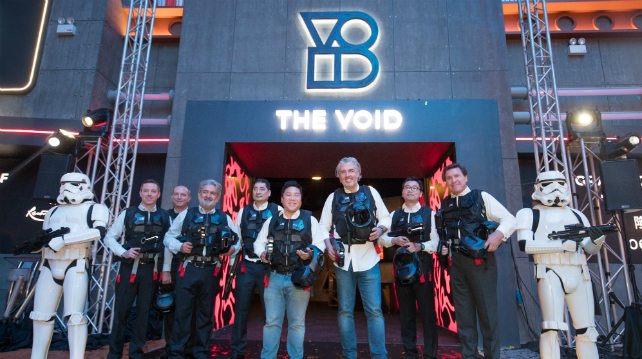 Spend an afternoon having your mind blown with live gameplay and cutting-edge technology at The VOID, Skytropolis Funland. Launched early December, the 7000sqft space is the biggest outlet of The VOID outside of North America, and also the first in Asia.
Gamers can choose between two different worlds, either Star Wars: Secrets of the Empire, playing in an intergalactic battlefield simulation; or Ralph Breaks VR (following the plot of the latest Ralph Breaks The Internet movie) where guests sneak onto the internet disguised as netizens to play against Ralph and Vanellope to get the highest score.
The VOID uses custom VR tech – head-mounted displays (HMDs), backtop computers, and haptic vests to register sensory effects from the game – to create physically immersive worlds and a unique experience you'd want to come back to again and again.
Price: RM130
Address: Level 1, First World Plaza, Genting Highlands Resort
Website: https://www.rwgenting.com/themepark/TheVOID/
Opening hours: 10am – 10pm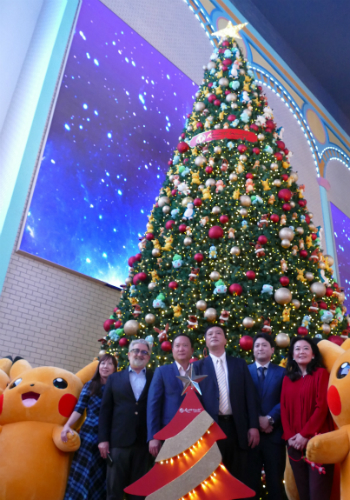 Pika pika! Put down your Pokemon Go and experience something better at the Pokemon Festival, the first ever in Malaysia.
Things to look out for would be the six metre tall inflatable Pikachu (although we doubt you'd be able to miss that!), 32 creatures hidden around SkyAvenue Mall ready to have their photos taken, plus the world's tallest Pokemon tree at Skytropolis Funland (also the first Pokemon-themed tree in Malaysia, pictured). Find a good spot to watch the Pikachu Parade and the eight life-sized dancing Pikachu and create your own viral video – the parades will also be themed appropriately for Christmas and Chinese New Year.
For the budding young trainers (and the grownup ones too) there's the Pokemon Trainer programme: collect the trainer book from any of the Pokemon Trainer Stops, fulfil the missions inside, and you can claim a set of eight limited edition stickers from the Pokemon Pop-Up store. Unfortunately the festival will only run from 1 December 2018 to 28 February 2019, so don't delay. And catch 'em all!
Address: SkyAvenue, Genting Highlands Resort
Website: https://www.rwgenting.com/Pokemon-Festival/
Opening hours: 11am – 9pm
PARTY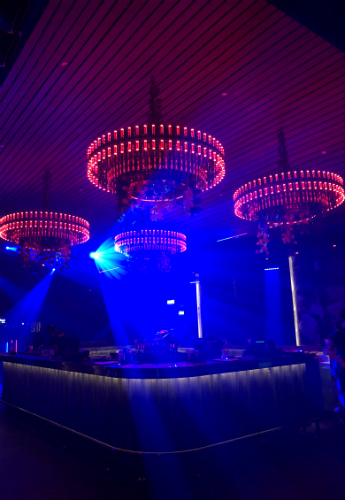 Branching out from Singapore and KL, Zouk is making a new home here. Featuring the main club Zouk, Empire by Zouk (the hip hop-themed sister club, pictured), RedTail by Zouk, and RedTail Karaoke, there's a little something for everyone here to cut loose and enjoy themselves.
The next big event is the New Year's Eve Party at Zouk, with DJ Che Molly from Singapore taking the decks and blasting out the tunes to ring in 2019 (entry is RM50, book ahead for table reservations).
Coming up next year are the attached dining concepts – Redtail BBQ, and Fuhu – which would be recommended to visit before you get started on your bottle of XO at Empire.
Address: Level G SkyAvenue, Resorts World Genting
Website: www.zoukgenting.com
Opening hours: Weds – Sat: 11pm – 3am
- T -