Bar-United, the virtual playground championed by Chivas Regal Malaysia, collaborates with local bars across the Klang Valley to reignite the community and rekindle the connections consumers have missed during the Movement Control Order (MCO) period.
Built on Chivas' belief that "Blended is Better" in life and in Scotch, the platform encourages the support of the local F&B and Entertainment industries by collaborating with local bars and talents to create a blend of experiences for the public, whilst helping the industry weather through the current climate.
"The Chivas Regal brand has always put the community first, with generosity and convivialité at the core of our values. With the pandemic affecting many industries across the globe, we created this initiative to support our partners from the Food & Beverage and Entertainment industries by giving them a platform to be able to do what they do best despite the circumstances," said Sébastien Mouquet, Managing Director of Pernod Ricard Malaysia & Thailand.
Order cocktails at Bar-Tails from local bars such as 61 Monarchy, Concubine, JungleBird, Three x Co, Dissolved Solids, Happy Stan, Jann KL, Pahit and more and get complimentary Oloiya Heart Chicken and Spicy Chilli Pork. The same comes with the purchase of Chivas from the platform; or buy these Oloiya goodies at special rates during checkout.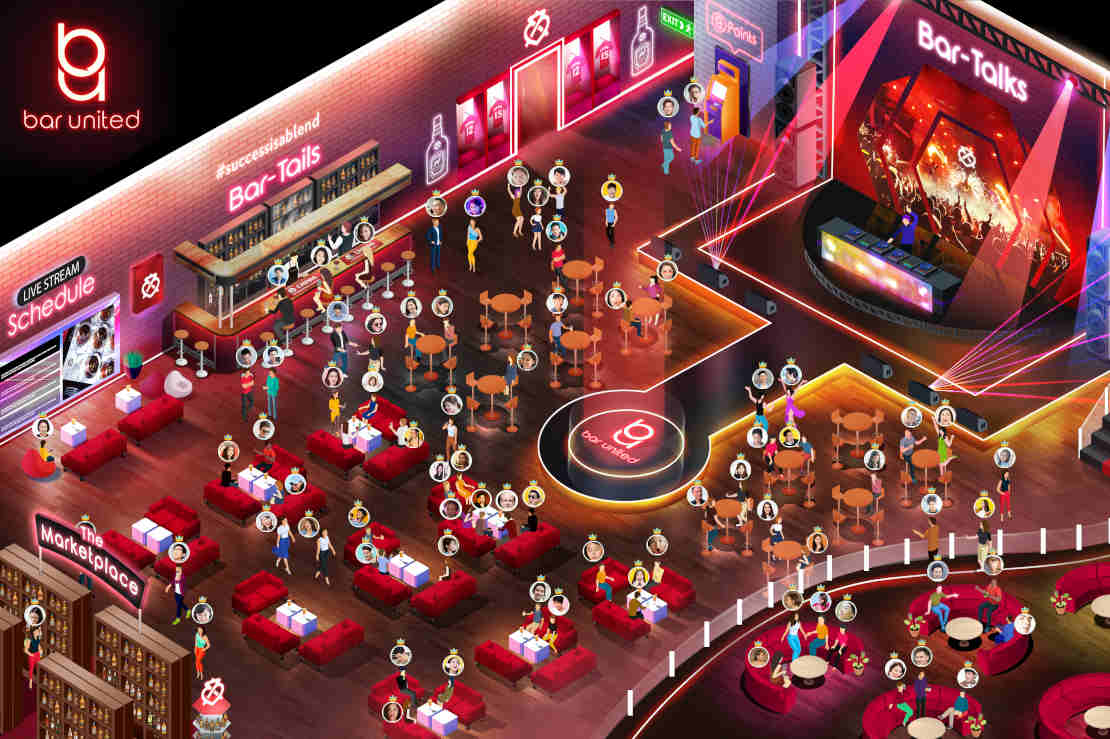 Bar-United hangout arena
The interactive virtual playground provides functions for networking, online shopping and deliveries, points rewards and redemptions, virtual bar hopping and live steam events. The features include The Hangout Arena, Bar-Tails, Bar-Talks, The Marketplace and Bar-United Points, which can be read here.
Watch out for interactive features in the next phase of the platform to support local talents from the comfort of your own home through virtual gifts and talents purchased.
Access Joey Yap's "5 strategies to create more income" hosted by Chui Ling in Bar-Talks. Limited to the February month are Hong Kong Hot Pot and the delicious CNY staples by Kitchen Mafia such as 8 Treasures Stuffed Chicken, Sour Plum Stewed Duck, Lotus Leaf Rice, Yee Sang and Duck Jerky.
Sign up to Bar-United to uncover all these fun features.
- T -