What is hōjicha
Hōjicha is Japanese green tea roasted at high temperature to bring out the umami flavour of the tea. Usually, bancha tea is used but higher grades of hōjicha are roasted from sencha and kukicha. Instead of steaming like other Japanese teas, hōjicha is roasted at 150°C to prevent oxidation and produce a light golden colour. Good quality tea is roasted in a porcelain pot over charcoal.
Hōjicha is roasted from matcha green tea leaves, hence, better green tea leaves make higher quality hōjicha. Like matcha, the highest grade of hōjicha comes from the Shizuoka Prefecture in Japan which has a long history of producing high quality green tea due to its temperate climate with mild and sunny winters without snow, hot and humid summers with occasional heavy rainfalls, and its diverse topography.
The rare trade of hōjicha roasting
Green tea from Shizuoka accounts for over 40% of Japan's overall tea production. Most tea farms in Shizuoka are family-owned and harvesting is still done by hand, ensuring only the best tea leaves are picked and sent for processing.
While these tea farms focus on tea cultivation and harvesting, hōjicha is usually roasted and packaged by tea wholesalers. The process takes many years to perfect. There are around 50 hōjicha producers in the whole of Japan, out of which 15 of them are in Shizuoka, among almost 500 tea wholesalers in the prefecture alone.
What does hōjicha taste like?
Hōjicha has a soft nutty note with a toasty flavour, tastes of umami and a light and sweet caramel undertone. It has a low level of astringency and caffeine as catechins dissipates from high temperature roasting.
To turn your matcha tea leaves into hōjicha, simply roast them in a frying pan until brown (but not burnt).
Health benefits of hōjicha
As hōjicha has very low caffeine content and increased level of pyrazine, a chemical compound found in tea that helps blood circulation, it is said to be suitable for consumption even before bed time.
Hōjicha makes some flavourful drinks. Other than serving it hot, the cold and sweet versions of hōjicha tea drinks make perfect hot day tipples and your afternoon tea break sip to go with kuih and any snacks of your liking.
Hōjicha cold drinks recipes
Peachy Hōjicha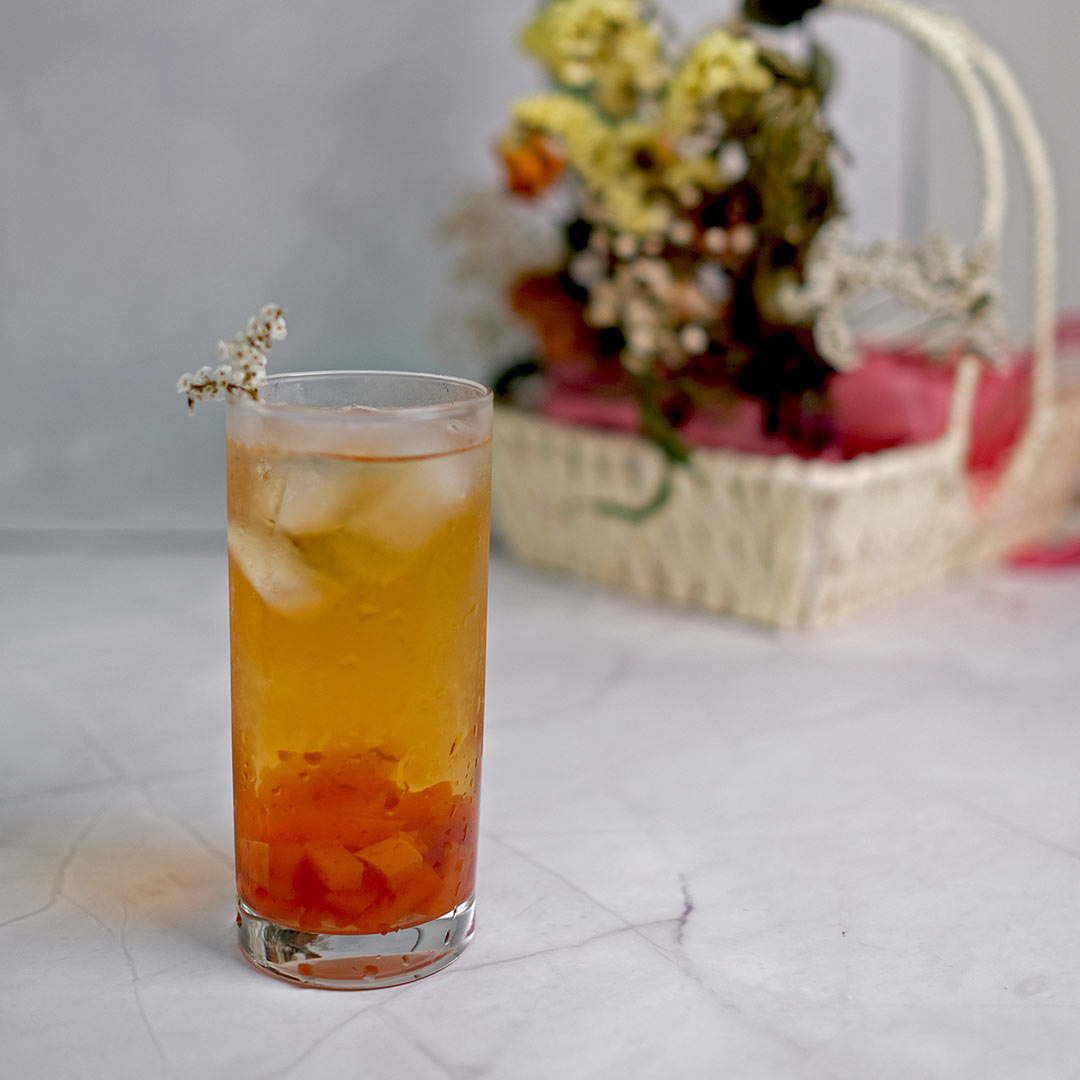 Ingredients
2 tbsp Hōjicha leaves
15ml Peach syrup
100ml Hot water at 90ºC
1 bottle Elderflower soda (optional)
Flower for decoration
1. Pour hot water over the tea leaves and steep for 3 mins
2. Add peach syrup and the chopped fruits into 1/3 of a tall glass, then add ice cubes to the top
3. Add the steeped hōjicha into the glass
4. Topped with elderflower soda (optional)
5. Garnish with flower and enjoy
Peach syrup
1 no. Peach fruit, chopped into small cubes
100g brown sugar
100ml water
1. Pour the water into a pot and put to boil
2. Reduce heat then add brown sugar to dissolve
3. Add chopped peach once brown sugar has dissolved entirely
4. Cook for 5 minutes in low heat
5. Remove from heat and pour the contents into a jar
6. Let cool then put in fridge for at least 4 hours to infuse before use
Milky Dates Hōjicha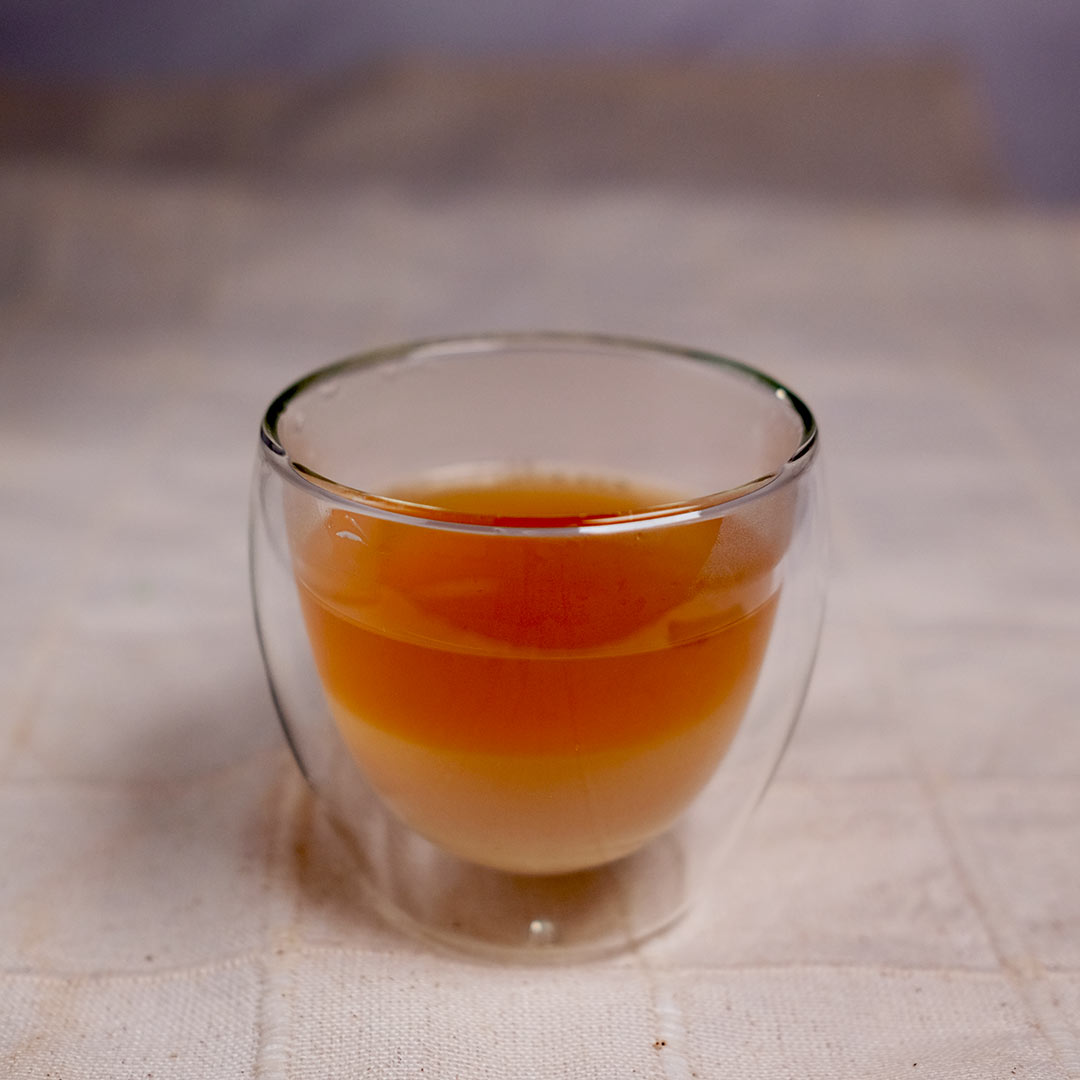 Ingredients
2 tbsp of hōjicha leaves
100ml Hot water 90ºC
Sweetened dates milk
1. Pour hot water over the tea leaves and steep for 3 mins
2. Prepare your glass while tea is steeping
3. Pour the steeped hōjicha into a rock glass
4. To create a layered drink, slowly direct the sweetened date milk by leaning a spoon against the glass wall with its back facing upwards
Well-known hōjicha producers from Shizuoka
Yamanashi Shoten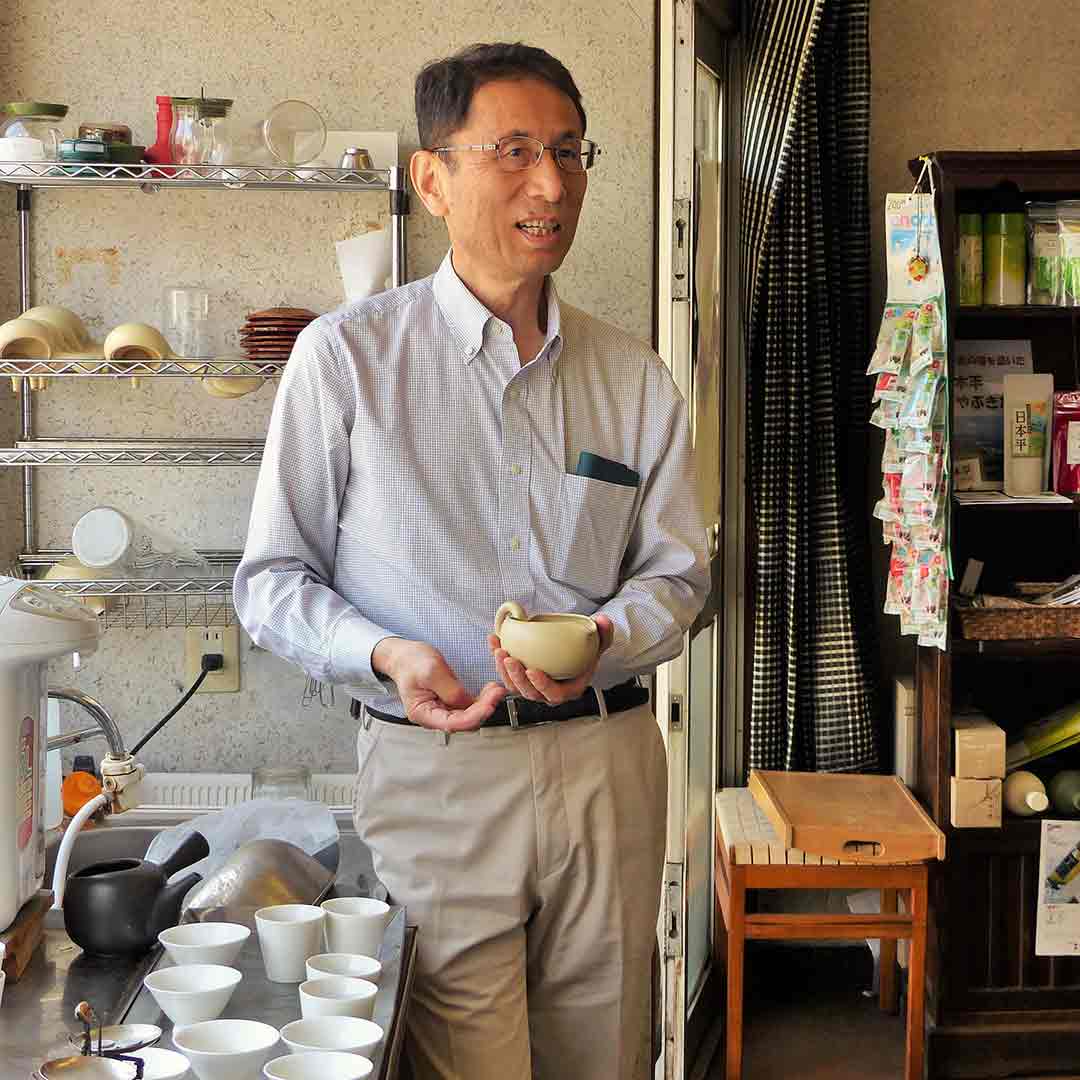 [Image cource: Yamanashi Shoten]
Produces a variety of high grade hōjicha such as Kuki Hōjicha which uses leaves from the first harvest and Akiban Hōjicha made from autumn harvest leaves, which are younger leaves that provide a soft golden colour with a good balance of umami and sweetness after roasting.
Moriuchi Tea Farm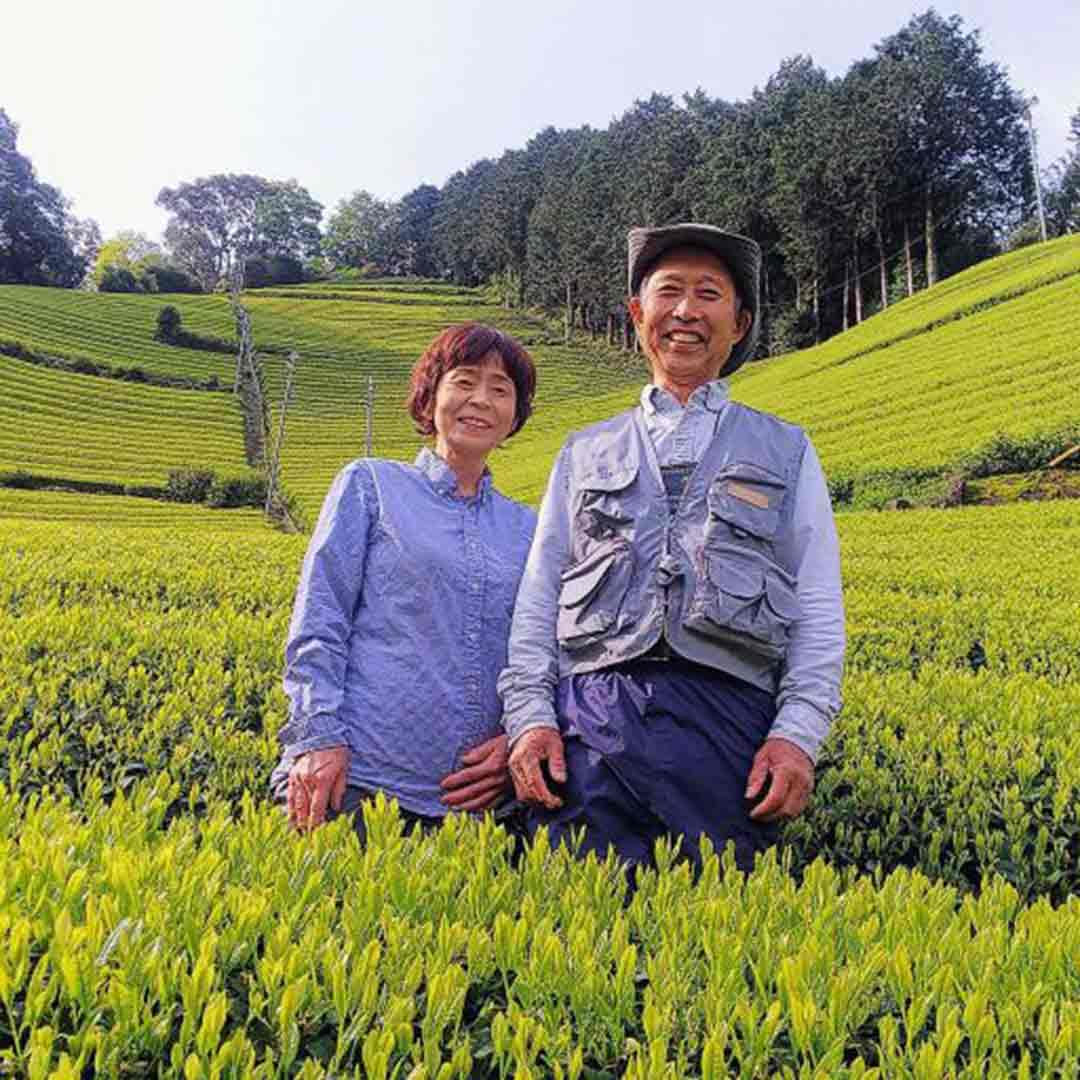 [Image source: Moriuchi Tea Farm]
Producing tea since the Edo era, the farm is currently operated by the families' 9th generation. The farm has won the Japan Tea Award 2020 for their Handpicked Yabukita Japanese Green Tea and has held the title for 8 years in a row. Only 4kg of their award-winning Yabukita Tea is produced, making it a rare treat even in Japan.
The whole rolling process for this tea can take up to 5 hours to remove the moisture and maintain the softness of the leaves while achieving a balance of umami flavour. After brewing, the leaves can be mixed with soy sauce and served like boiled vegetables.
Hōjicha from these two tea farms are now available in Malaysia via Secai Marche.
- T -