Have you ever felt that because you are not having alcohol, you don't deserve a night out?
This mindset has seen a rapid change over the past few years where drinkers are more vocal about not submitting to peer pressure of drinking alcohol when they don't want to. This shift is receiving widespread support from the bar industry with strong advocacy on responsible drinking among bartenders.
According to Euro Monitor, "consumers in Asia are prioritising their wellbeing after coronavirus, accelerating the mindful drinking trend. 63% of millennials drink less to avoid long-term health risks or feel healthier, leading millennials to prefer drinking once a month, every few months or less."
However, non-alcoholic cocktail menus in Malaysia have been taking a backseat in most bars, putting off mindful drinkers who also want to enjoy a sophisticated drink that focuses on taste and flavour.
Welcoming a new brand of non-alcoholic spirits
In July 2019, Lyre's from Australia launched their premium range of non-alcoholic "spirits". It is now the most widely available non-alcoholic beverage brand in the world, covering 52 countries from all continents.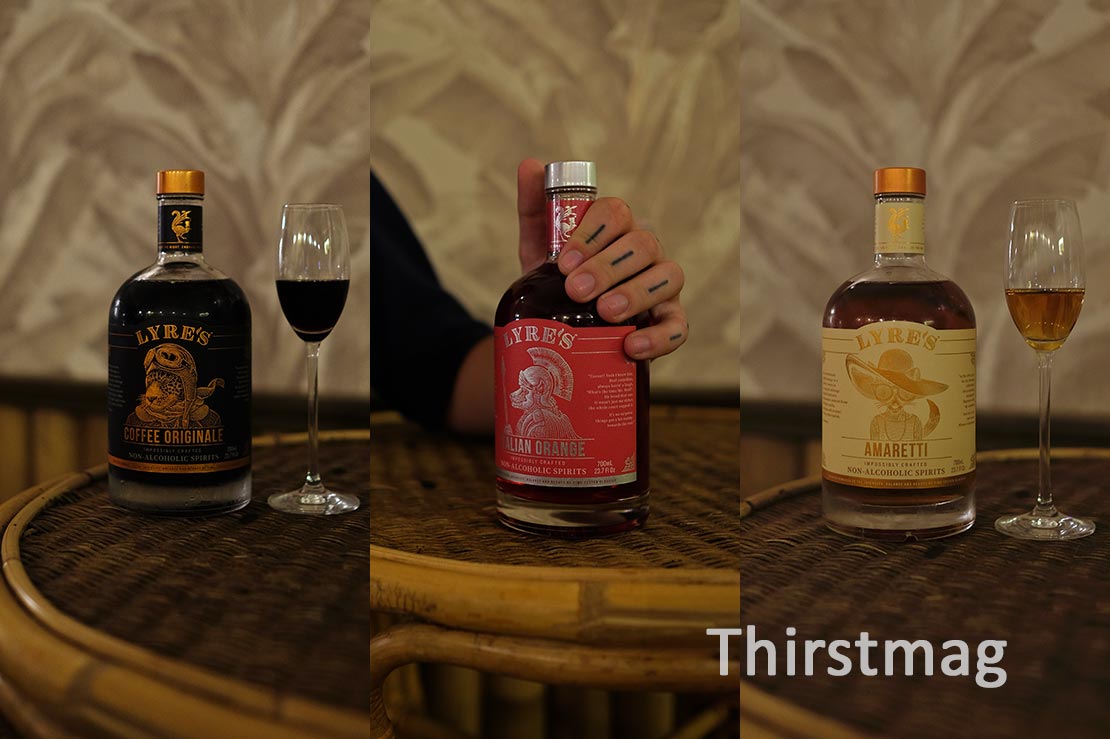 There are currently 14 products in Lyre's range of non-alcoholic "spirits" with three more expected to be released in 2022. The products are a reconstruction of flavours that mimic spirits and liquors using natural essences, extracts and distillates sourced from around the world. The aim is to provide bars with non-alcoholic alternatives that provide the same sophistication as their alcoholic cocktails.
The flavour reconstruction is a complex one. Spirits are a result of distilling mash that acquires the alcohol and flavour through natural eventuality – whisky from ageing in barrels, gin from juniper berries, rum from fermented sugar cane juice or amaretti from almond. What Lyre's did was to put together flavours that replicate the flavours of all of these, like cocktail making itself but through calculation and blending.
The price point therefore is a reflection of this work.
Advocate inclusivity
"Lyre's" (pronounced as "liars"), referring to the lyrebird which is a native Australian bird with an extraordinary ability in vocal repertoire and mimicry, is used to describe Lyre's range of non-alcoholic beverages that can deliver complex new tastes that emulate an alcoholic cocktail.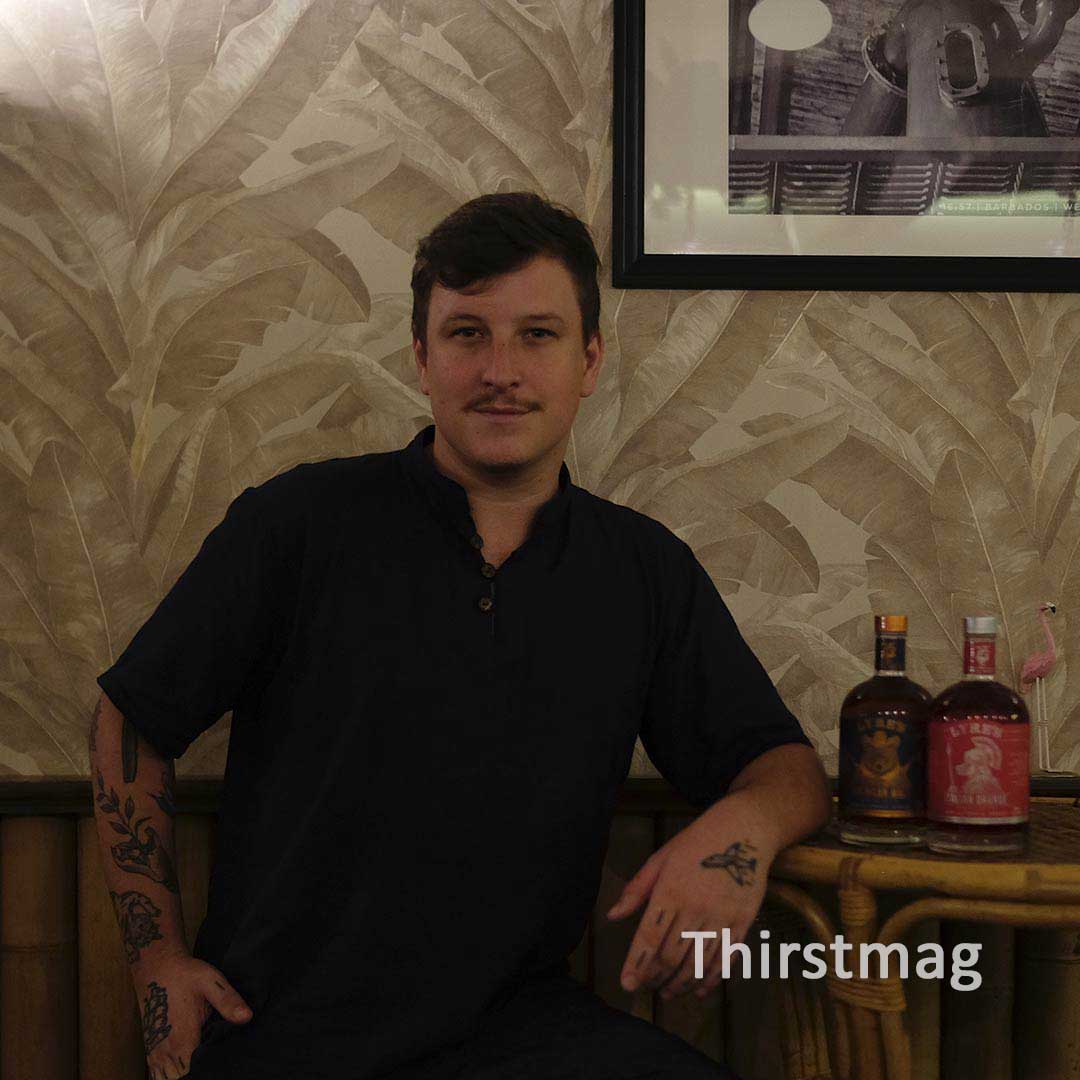 "Whether you are going to run a marathon next week, or if you are pregnant, or you simply want a dry night out, or because you're driving… we want to create an inclusive environment where people don't feel left out and still get to enjoy tasty, well-thought of cocktails without alcohol," said Callan Green (photo above), the Asia Brand Ambassador for Lyre's in a tasting session held at JungleBird KL, one of Asia's 50 Best Bars.
To further strengthen their advocacy of inclusivity and health consciousness, Lyre's range of products is free from nuts, gluten and low in sugar. According to Green, unlike syrups which are based on sugar, Lyre's flavours are based on aromatics and each product has at least 75% less sugar and calories than their alcohol counterpart.
Swift and meticulous, bottles of Lyre's took their turn to be poured by Joshua Ivanovic, a partner and bartender of JunglBird KL, into their dedicated drinking vessels, with a proud display of the Art Deco inspired animal line art labels facing us during the preparations.
Art Deco inspired motto and label design
The labels designed by Sydney-based creative firm The Kinetic Agency reflect the 1920s Prohibition / Art Deco Era, when the cocktail culture was at its most creative yet with limited resources. An era that influences Lyre's creation, "that we constrained ourselves to the production techniques of the time," said Mark Living, Lyre's co-founder and CEO.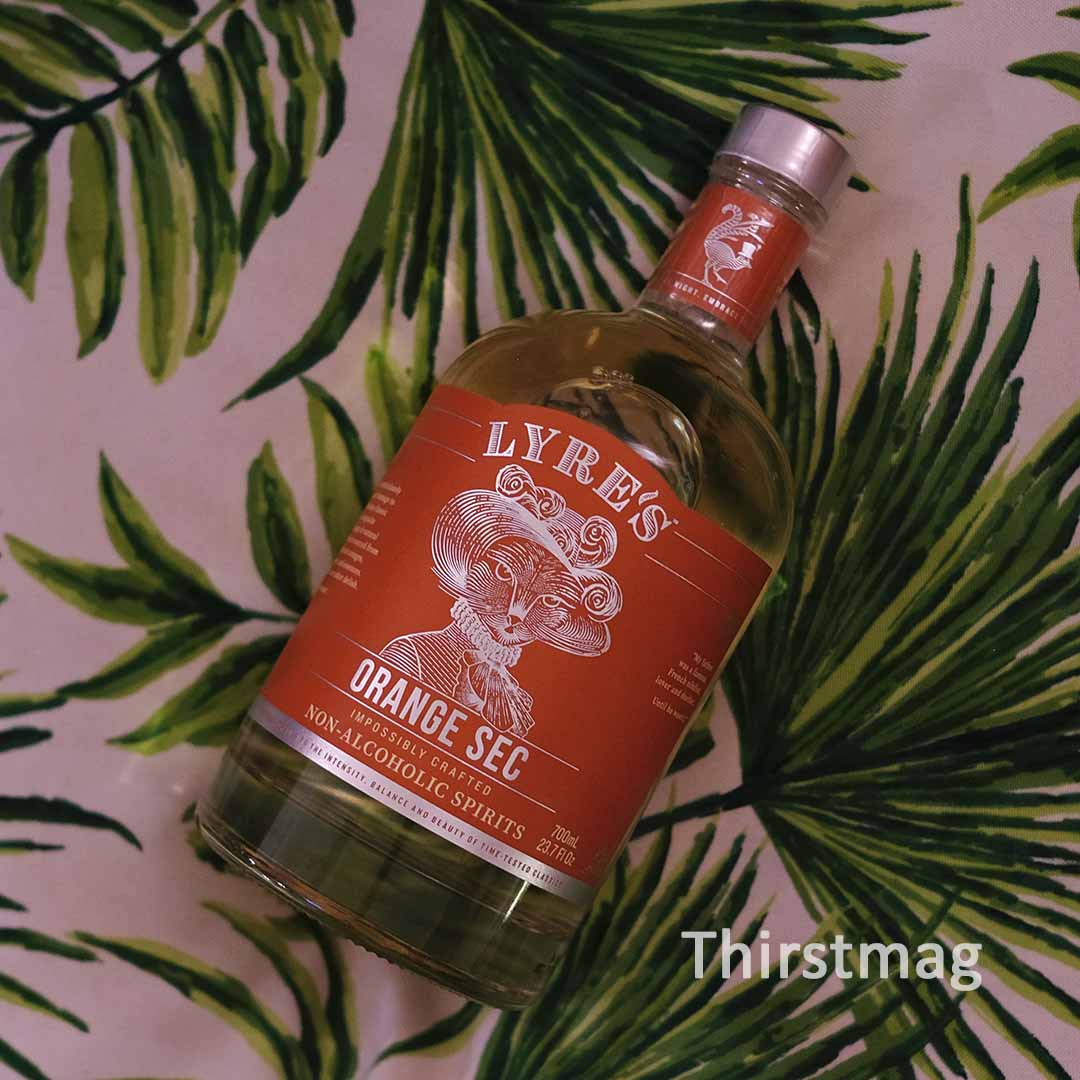 When there is no alcohol to hold the flavours and as a body for the liquid, the bottles must be chilled once they are opened. Polyester backing for the label and in-line foil for the metallic imprint are used to withstand condensation in the fridge.
Each Lyre's flavour is distinguished by its "strange menagerie of anthropomorphic animal characters" and is inspired by the providence of the original alcoholic spirit the drinks are based on. "For example, our American Malt, which is our interpretation of Bourbon, features a North American Black Bear, and our Dry London, which is our interpretation of Gin, features a London Pigeon. We plan to give these animals voices and enrich the brand with their antics in the future. It's all a bit strange really, but that's what we were going for," said Living on Packaging News.
The effects of being non-alcoholic
As the beverages contain no alcohol but pure flavours, no dilution is needed to reduce the burn from the spirits. With its light body and delicate flavours, Lyre's line of beverages are ready to drink from the pour.
The downside is when served with ice, over dilution can happen quickly without the alcohol. A bottle once opened, will have to stay chilled in the fridge, taking up more fridge space and with a shorter "shelf span" than their alcoholic counterparts.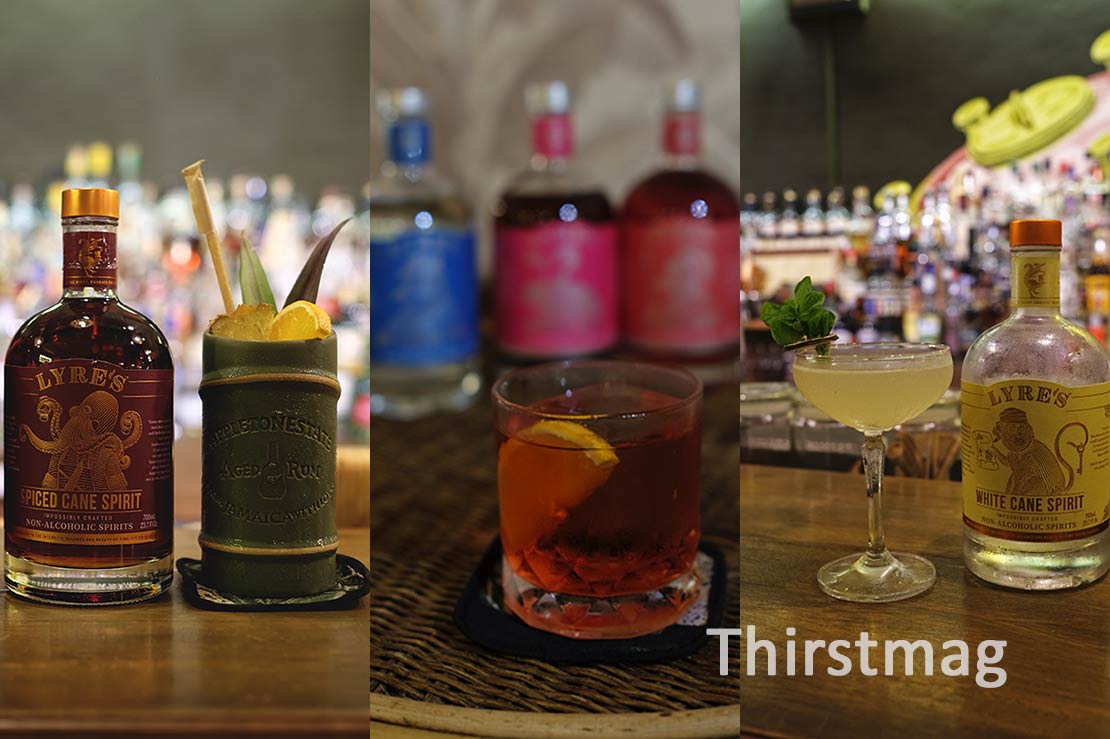 Cocktails made using Lyre's: (From left) Jungle Bird, Negroni, Daiquiri
Currently JungleBird is serving Lyre's cocktails at RM33-RM45 each.
The range
Lyre's current range of non-alcoholic beverages are Absinthe, Amaretto, Aperitif Rosso, Aperol, Bourbon, Campari, Coffee Liqueur, Coffee Originale, Dry London Spirit, Gin, Italian Orange, Rum, Triple Sec and Vermouth. Three more to be released in 2022 are a pink gin, an agave blanca and an aged agave spirits.
Aureal Asia is Malaysia's partner for Lyre's distribution. Lyre's can be found in JungleBird KL, Gordon Ramsay Bar & Grill, Roberto's 1020 Osteria, Bobo KL, OpenHouse KLCC, Jama KL, and all four Ra-ft Café / Bistro outlets in Kuala Lumpur.
The brand's range of non-alcoholic beverages are also available for retail at MyLiquor Base, Cincin Wine Bar & Grill, Cork & Cleaver, as well as The Wine Shop Signature in Penang.
- T -