If you've tried a Moon Dog beer from Melbourne, you would know that the people behind the brand are unconventional. From their eBay-ed dairy-tank-transformed-into-brew-tank and self-welded-together fermenter since their start up in Abbotsford in 2010, brothers Josh and Jake Uljans and their friend Karl Van Buuren, have brought a dream world to craft beer lovers.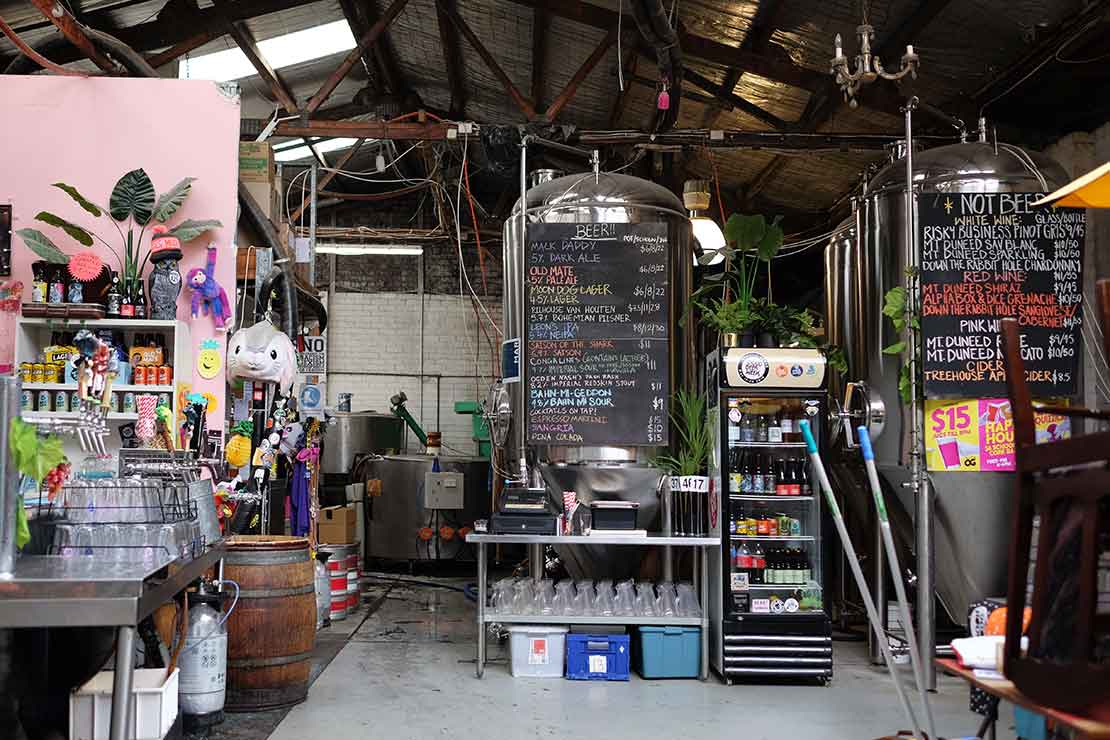 Moon Dog first brewery with their Frankenstein brew tanks
In 2019, they built Moon Dog World, a warehouse site turned solar-powered brewery in Preston with 72 craft beers on tap and serving all kinds of booze and cocktails, a waterfall and a lagoon (under a retractable roof!), hidden tiki bar, mini rainforest, and a kitchen that churns out comfort food which also caters for gluten-free and vegans. The alcoholic but family-friendly theme park can fit up to 725 pax and also comes with pinball machines, children's playground and elevated sun decks.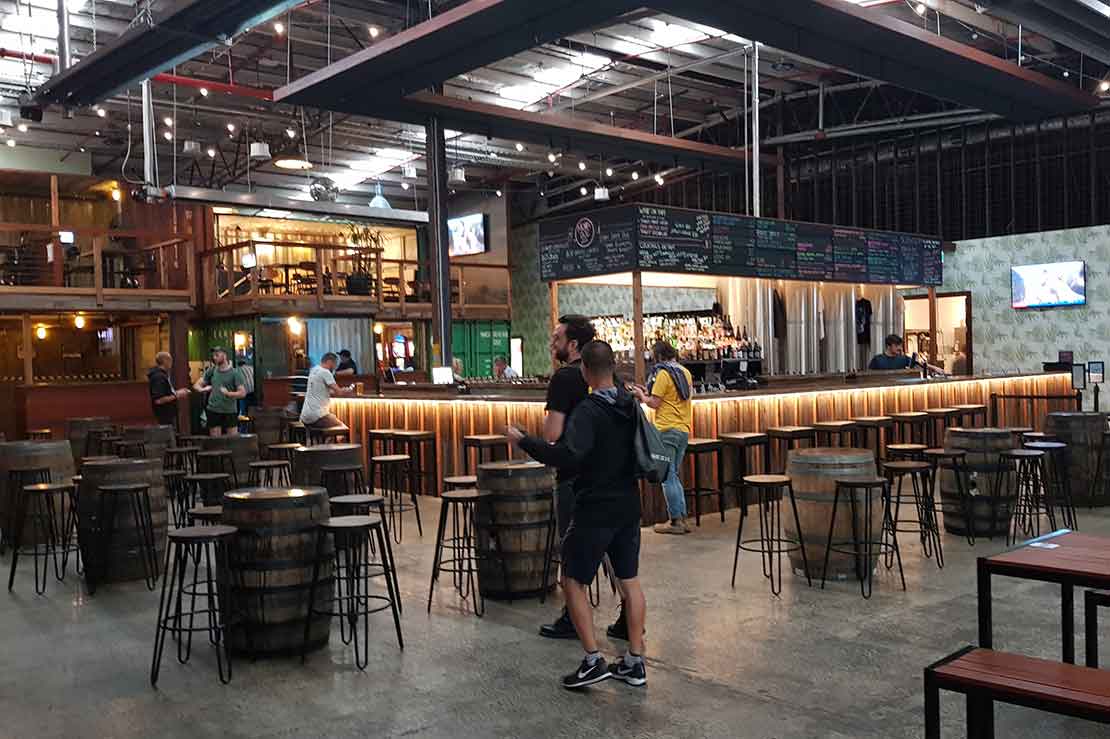 Moon Dog World and their 72 taps
All these are powered by 317 solar panels and a 100W solar inverter on the roof which scored them a Silver at the Melbourne Design Awards 2020. They are also the largest independent brewery in the state of Victoria.
In their commitment to sustainability, Moon Dog advocates beer in cans, which accounts for the majority of their production. Cans reduce carbon footprint as they are easy to recycle and lightweight, keeps beer fresh for longer and saves space as they can been stacked, as opposed to bottles.


The cartoon illustration of Moon Dog World
This works great with their new partner in Singapore, SST Trading Co., which has been appointed the sole distributor of Moon Dog beers as of July 2020.
Nine core beers and seasonals are now available at Smith Street Taps, their Chinatown stall, and in several retailers. They are the year round Beer Can Tropical Lager (4.2%) and Old Mate Pale Ale (5%), 3 from the Magnificent Mullets series namely David Boysenbowie Sour Ale (4.5%), Melon DeGeneres Sour Ale (4.5%) and Jean Strawb Van Dam Sour Ale (4.5%), The Future Is Bright Solar Powered IPA (6.6%), The Pav Is Ours Hazy Pavlova Pale Ale (5.5%), Leon's New England IPA (6.4%) and Timothy Tamothy Slamothy Chocolate Biscuit Milk Stout (6.5%). The last is inspired by Australia's popular chocolate biscuit drinking game Tim Tam Slam.
Although we can't visit Australia for the rest of 2020 (and perhaps into 2021), we can still take home a piece of experience from Moon Dog World through their brews. Place a deck chair in the balcony, put on the sunnies, sit back and sip a beer – the future is bright.
- T -