Case studies: Fifty Tales, Canvass KL, Frank's Bar and Natalina Italian Kitchen by the Cinnamon Group
During the Covid-19 pandemic, the hospitality industry is one of the hardest hit – people are afraid to go out and that means no walk-in customers. Takeaway orders are never going to be generating the same amount of income like brick and mortar businesses.
Restaurants that have little or no backing would shut as they are unable to pay rental and salaries with the reduction in sales. While these outlets have fallen, some are opening up. Why did they do it and how are they wading through this unpredictable period for F&B businesses?
I chatted with three new bars and restaurants in the Klang Valley to get some insights and advice for those who intend to open up their own during this uncertain time.
Who are they?
Fifty Tales – Bandar Sri Damansara
Aaron Phua – Founder of Fifty Tales
Fifty-Tales is the brainchild of Aaron Phua, the winner of the Malaysia Barista Championship (MBC) 2019. He has been making coffee for seven and a half years and six for his parents' café Thirty Seconds & Co..
"Opening a restaurant or to be a chef has always been a childhood dream. Since I became national champion in MBC last year, I thought it's time to start a restaurant."
So he started planning the Chinese contemporary restaurant which was due to open in April, but Covid hit in March.
Canvass KL – Old Malaya, Lorong Raja Chulan
Nikolaj Lenz and Rony – Founders, Chef and Mixologist
Canvass is a Nomadic restaurant that advocates sustainability and healthy eating. The idea for this project started 3 years ago from a conversation between the two concept drivers, Nikolaj Lenz and Rony. Both had already quit their jobs earlier this year and they were ready to get it going. When they started looking for a venue early this year, friends dissuaded them as the pandemic just started.
Frank's Bar & Natalina Italian Kitchen by the Cinnamon Group – Avenue K
Abbi Kanthasamy – Managing Director of Cinnamon Group
The two Italian themed bar and restaurant based their design and experience on Frank Sinatra's time during the Prohibition era in New York. The planning started last year when the bartender and chef were hired to conceptualise the ideas. Covid put the plan to a halt.
When did they open?
The renovation for Fifty Tales was almost completed before the MCO (Movement Control Order a.k.a. Malaysia lockdown) but they only opened in June right after the recovery period (RMCO) was over.
Canvass opened in August. After their pop-up at Mari in July, they got together with the host and formed a partnership to apply their concept to the existing restaurant space. "This place (Mari) was a plug and play. We (him and Rony) wouldn't have done it if it needed renovation," said Nik, the chef who's had 35 years' experience in the food industry.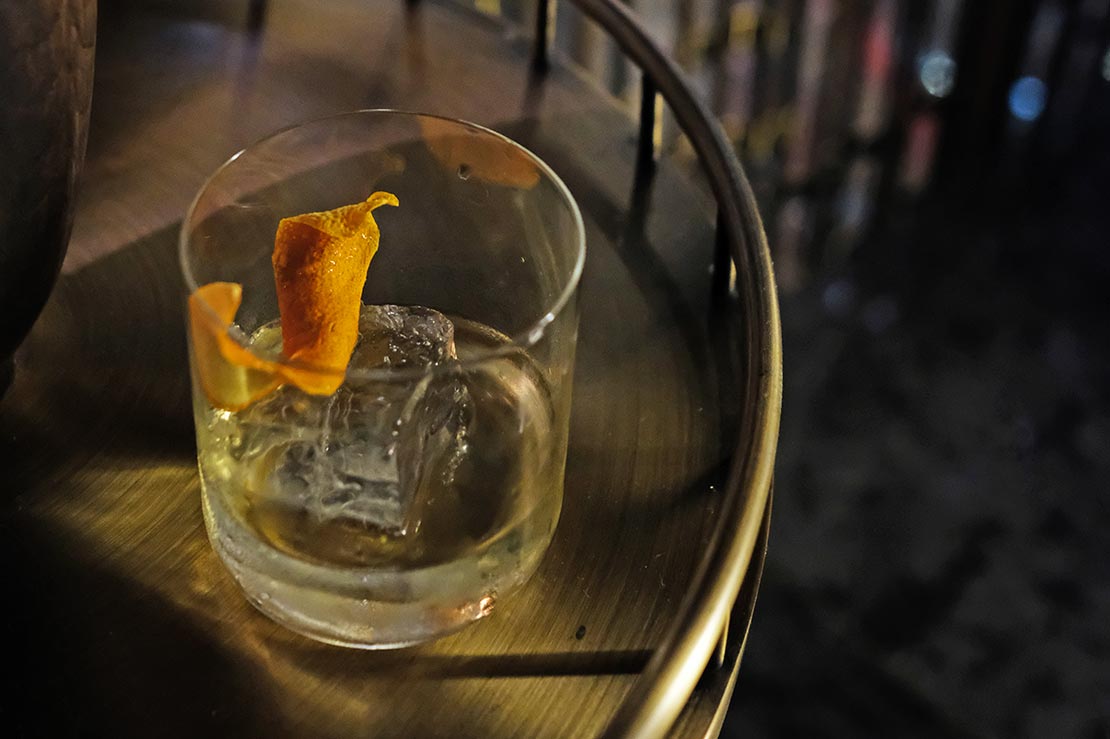 Frank's Bar and Natalina preview held at Bar Trigona a month before their actual opening
For Frank's Bar and Natalina, the team was already assembled and it didn't make sense to pull the brake just because of Covid. The outlets spent the time to develop their menus when operations were not possible. Renovation resumed when the lockdown was lifted. They did a pop-up at Bar Trigona a month before the opening to introduce their concept to the media. Both outlets in Avenue K were opened in mid-October.
Rental is the key
Fifty Tales managed to convince their landlord to let them defer rental, so the sooner they start to operate and have an income, the better.
The use of an existing restaurant space and the partnership with the owner of the restaurant means Nik and Rony can execute their plan for Canvass with less worry about rental.
Opening in a mall would have been a bad decision now as the risk is high. One infected case could cause the whole mall to be locked down for sanitation and deserted by shoppers. In the case of Frank's Bar and Natalina though, as the mall is a vested partner to the outlets, it allowed them to delay opening for as long as needed.
What are the obstacles?
"Well, to get people to come because we are new," says Aaron. A problem for any new restaurant especially at this time. People tend to go back to the brands they are familiar with or near where they live.
Canvass faces the same problem. "We were doing fine right before the CMCO," said Nik, referring to the state lockdown implemented by the government starting 14th October, which has slowed their business by 90% since. "Luckily our overheads are lower than other restaurants. Our main obstacle now is coming from the authority, most of that is based on confusion," added Nik.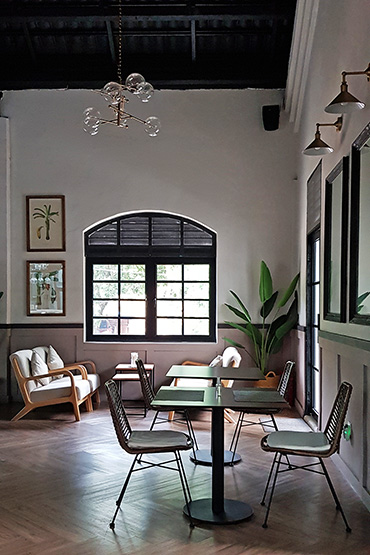 Canvass took over the space of Mari
A written set of Standard Operating Procedures (SOPs) were only announced on 2nd November with more changes to be expected as new SOPs are proposed by different economy sectors after the Prime Minister announced his concern over the Covid situation in the country. With the constant change and short notices from the authorities, together with sparse dine-in customers daily, the fatigue among F&B operators is apparent. CMCO has since extended for another month until 6 December.
On top of travel restrictions to only 2 people in one vehicle, having to operate only until 10pm with half the capacity are some of the main challenges they face at Frank's Bar and Natalina.
On the other hand, getting permits for their new staff and premises has been difficult for the group during this pandemic as they rely on foreign talents for the two new outlets. Abbi also brought up that loan facilities are impossible at this time, but they have been fortunate to have cashflow support from their other outlets.
Managing publicity
To create publicity, it seems inviting media to write about the new outlets would be a good idea, but not if your menu isn't ready. The restaurants want to make sure that they have a sellable menu before amplifying their existence.
For Fifty Tales, they currently focus only on 5 items and they work hard on consistency to make sure all the dishes are exactly the same when served. From the amount of noodles used, oil measurement in each bowl to the sizes of pork, and when the dishes are posted on the social media, they look exactly as advertised. Social media is how Fifty Tales convert their online customers living outside of Bandar Sri Damansara and it has worked well for them so far.
While Canvass has been slow in promoting their outlet and inviting media for tastings, they are using the time they have now while operation is slow to research and work towards finding the balance of ethical hedonism and economic sense.
Here's Nik with serious face, "It's a funny environment here where people give you one and a half chance. They come when they hear about you and if you fail, they walk away and call you another loser restaurant."
So first impression is crucial for a new restaurant and you'd better not f*ck it up, like how this newly opened café has.
Frank's Bar and Natalina have proven popular from the day they opened as they have been full everyday. "You can do a lot of marketing and advertising on social media, but you can only fool people for a short time. At the end of the day, you have to deliver a demonstrable difference." Abbi believes that a product driven outlet with satisfied customers is the best form of advertising.
What advice did they give?
"Open a restaurant with a significance, it has to be different from others to stand out. Also, stay focused, work hard and be willing to get your hands dirty." – Aaron Phua, Fifty Tales
"Don't do it unless you have nothing else better to do; and if you do, make sure it's a purpose driven project and authenticity based concept, not a profit-driven one." - Nikolaj Lenz, Canvass KL.
Take advantage of crisis as it is the best time to negotiate with your landlord, contractors and suppliers. Get your landlord involved in the business and switch your staff to work on contract basis instead of taking a pay cut. If you have cash now, it's best to expand because the returns are much higher now than compared to good times.
What are they working on now?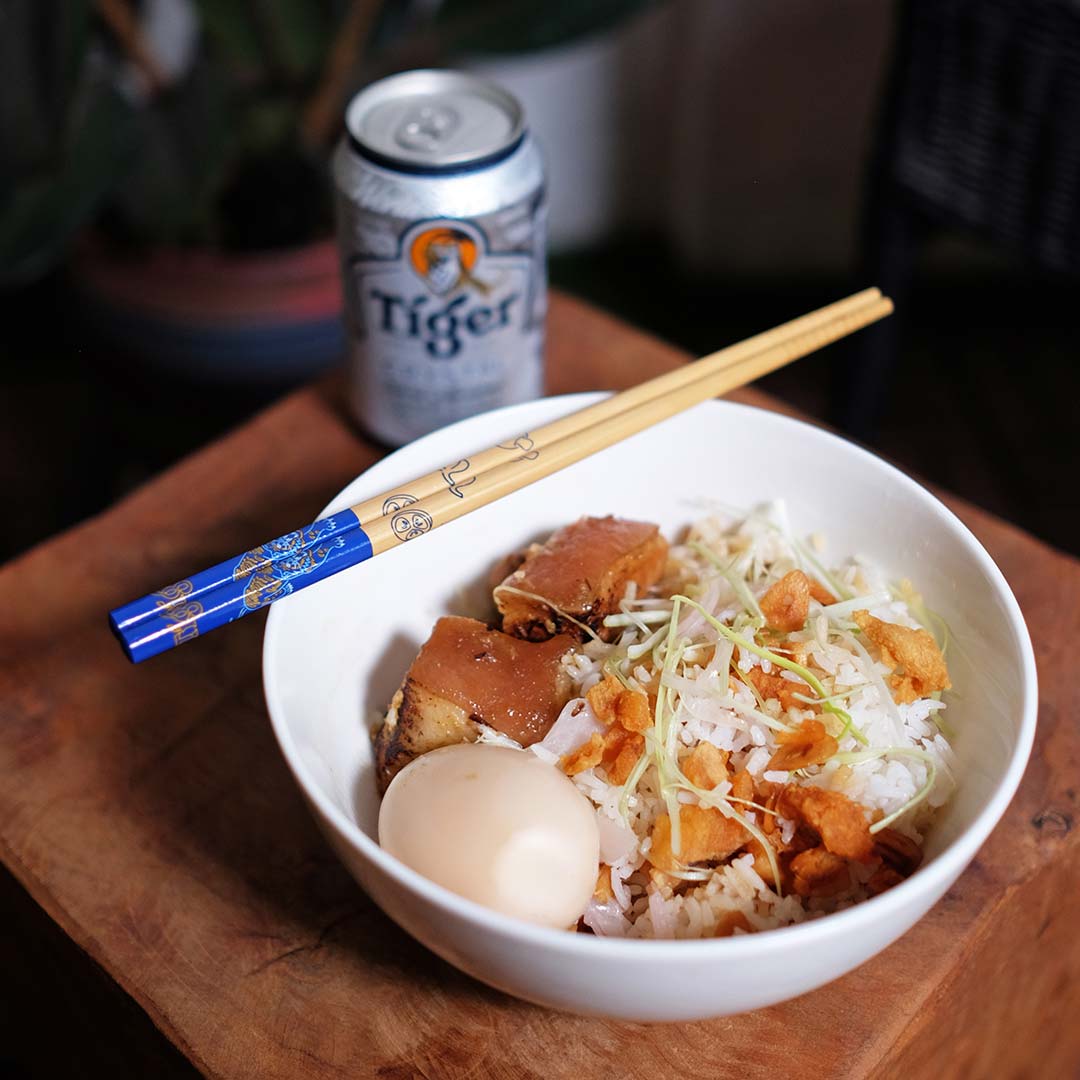 Fifty Tales' "Rice Please"
Fifty Tales are working on their drinks and desserts menu. In the meantime, they are creating awareness by working with Tiger Street Food and using it as a test platform for their next dish, Emerald Dragon Black Tiger which is char siew cooked with Tiger Beer.
Canvass are talking to companies and organisations that can help them with oil recycling, solar panel installation, rainwater collection and local farmers and artisans. Hopefully most of these initiatives will be in place when the movement control is over. Jars and jars of fermentation and powder from leftover ingredients are taking up fridge and shelf space of the outlet as they fine tune their menu.
Being aggressive in the way they operate, the Cinnamon Group is looking to open another 2 outlets next year now that the latest Frank's Bar and Natalina are up and running. I don't know yet what they are but their proven record of opening restaurants with lasting business formats such as Aliyaa, Nadodi, Sticky Wicket, Kikubari and Yarl is telling that their moves are calculated and well-executed.
I am worried for the fate of bars and restaurants should this pandemic situation prolong, but if these guys are opening up with what seems like solid strategies, we should be encouraged by how resilient the industry can be.
Don't forget to support your favourite bars and restaurants at this time. Here is how you can help:
Follow them on social media.
Pay them a visit or order from their delivery menu.
Give them feedback if there is something they need to work on.
Give them a good rating if you like them.
- T -