Concubine's latest collaboration sees a series of cocktail recipes created around scents. The monthly series plays with Olfact3's 12 perfumes with 3 cocktails rolling out in each episode.
Founder, Aien discovers her romantic journey with scents more than 20 years ago. Her sharp sense of smell that let her relate emotions through scents and memory allow her to create perfumes with unique characteristics. Other than her existing range, Olfac3 make bespoke perfume that tailor to individual's scent.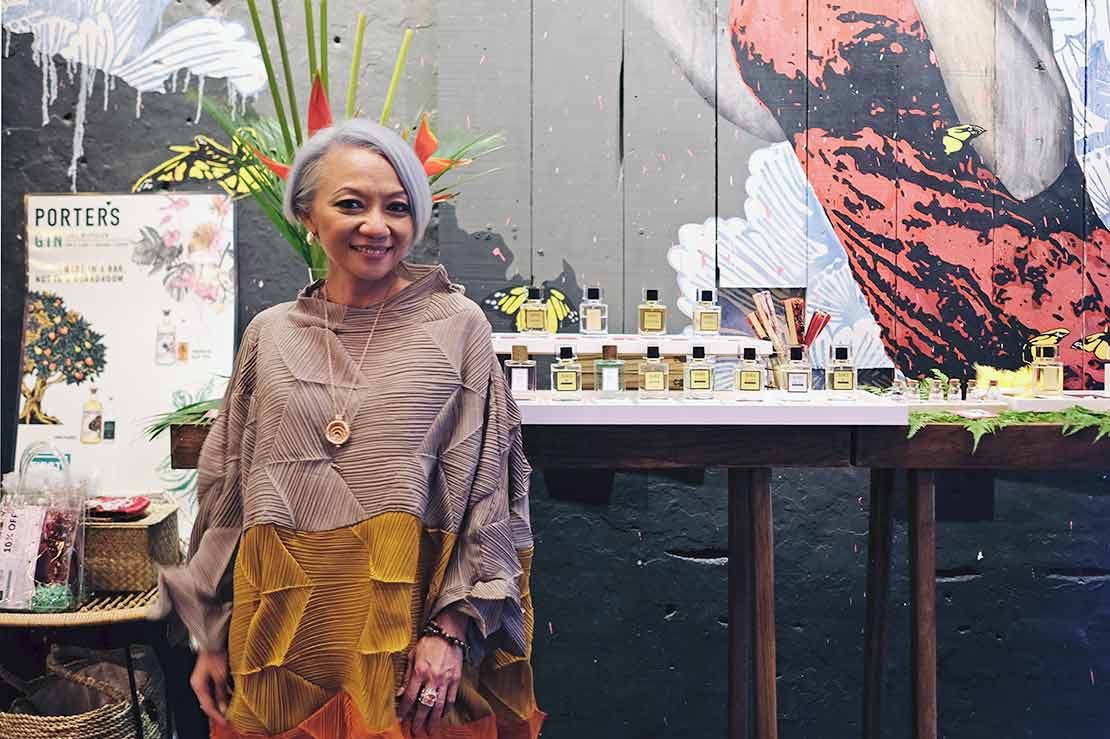 Aien, founder of Olfac3 [Photo: Kim Choong]
Taking the featured perfumes while working with Porter's Gin, each cocktail flavour is concocted in a way that its flavours are enhanced by the scent. Danny Winter, the head mixologist of Concubine KL curated his recipes matching the three Porter's Gin variations with Olfac3's selected scents.
The first that will be rolling out from 19th May onwards features Midori, Matahari and Bois De L'Est that accentuates the fresh, sun-drenched days and the sensual nights of a tropical summer.
From the drinks menu:
Midori
The fresh green and aromatic composition of bergamot, bitter orange, cypress, gardenia, mimosa, mate, Japanese cedar, bamboo and oak moss. Inspired by the serenity and beauty of a Japanese bamboo forest.
Matahari
A radiant blend of cassis, watermelon, kiwi, rhubarb, pear and peach combined with florals of rose, jasmine, freesia and cyclamen; held together by the base notes of sandalwood, amber, musk and cedar wood. Inspired by the memories of a time of playful innocence, of walks among fruit trees under the tropical sun.
Bois De L'Est
An enticing chypre composition of bergamot and cypress, with patchouli, oak moss, black pepper, vetiver and exhilarating leather. An interpretation of adventure, and the exotic mysteries of the Orient.
The Scents of Taste series cocktails are available between 8pm to 10.30pm daily at Concubine KL; featured every month starting 19 May, 16 June, 14 July and 11 August.
- T -