2020 has been trying for everyone; from our friends in F&B, to the average person on the street. Celebrating Christmas is definitely going to feel different this year, but we can still help to spread some joy! 'Tis better to give than receive, right?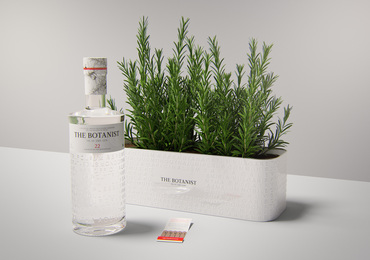 For the home gardener: The Botanist
One hobby that became popular during the MCO was gardening (to the surprise of many new Millennial plant parents across the country). Why not put those new green thumbs to good use and gift a bottle of The Botanist gin in the incredibly clever Tin Planter Pack. Following The Botanists ethos of foraging, use the tin to grow your own herbs and edible flowers, or throw in a pre-potted plant of your own. Available at all major supermarkets, priced at RM329.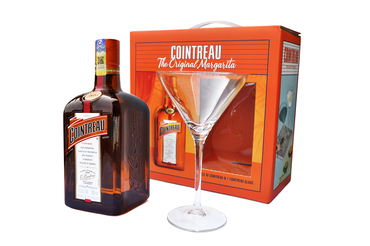 For the amateur bartender: Cointreau
Even the best bartender has to start somewhere! Get off on the right foot with a Cointreau Pack, which includes a 700ml bottle of everyone's favourite orange liqueur, a Cointreau glass, and two simple Margarita recipes on the back of the box to get the ball rolling (scan the QR code for more recipes if you're feeling adventurous). You can find this at any major supermarket, and online at Boozeat, at RM129.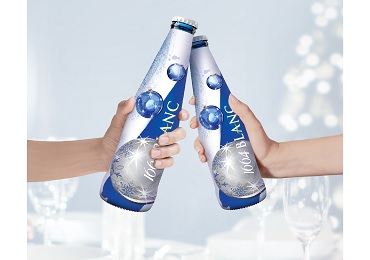 For your mates: Kronenbourg 1664 Blanc
One thing we're looking forward to after this is all over are the beers we get to share with friends. Book them ahead of time with a festive 1664 Blanc – this special, limited edition release is inspired by the whimsy of sparkling Christmas ornaments, an exclusive for Malaysia. Available at participating restaurants, bars, supermarkets, and Shopee until 31st December.
For that special someone: Glenfiddich
A personalised gift feels just that little bit more special, for that extra special someone on your Christmas list. Take advantage of Glenfiddich's personalised labels on a bottle of Glenfiddich Our Original Twelve or Glenfiddich Our Solera Fifteen with a message of your choice for a more meaningful touch. First, purchase either of the aforementioned bottles instore or online, then head to GiftGlenfiddich.com to create your own label. Two copies should arrive within five to seven days, and then you apply them to your bottle yourself!
For the chocaholic: Chocolate Concierge
As the days get rainier and cooler, now's the perfect time to start hot chocolate season. We love the theatrics of Chocolate Concierge's expertly crafted chocolate bombs, made from single origin 60% Semai chocolate – put the chocolate ball at the bottom of a mug, pour hot milk over it, and watch the shell melt to reveal an explosion of small marshmallows. Order exclusively through Chocolate Concierge's Instagram at RM15 per pair.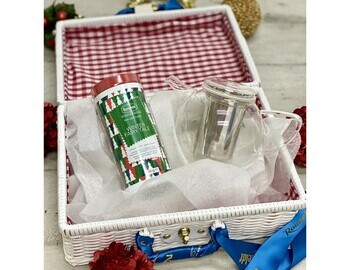 For the homebody: Ronnefeldt
There's always that one friend whose idea of a banging Friday night is a hot cup of tea, a book, and no one to bother them. Inject some Christmas cheer into their celebrations of alone time with a Limited Edition Ronnefeldt Christmas basket, which includes a 100g bag of Winter Fairytale (black tea blended with rose petals, orange, star anise, cinnamon , cloves and lulo – Christmas in a cup) and a 0.4l Leonardo glass teapot. Available online at Exclusivitea and Shopee, at RM188.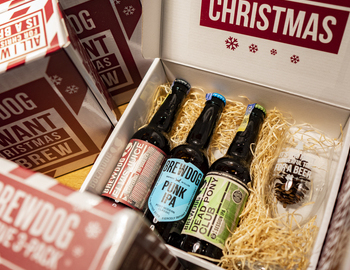 For the hophead: TAPS x BrewDog
TAPS lets you bring home the pub experience, without the pub, with this year's limited edition, hand-packed BrewDog Festive three pack – Punk IPA, Elvis Juice, and Dead Pony Club – and an exclusive 350ml BrewDog Christmas themed glass. The whole experience is one beer pun after another for an extremely hoppy Christmas. Pick one up for RM95 at TAPS Changkat, Takumi, as well as selected Jaya Grocers – more details on their Facebook page.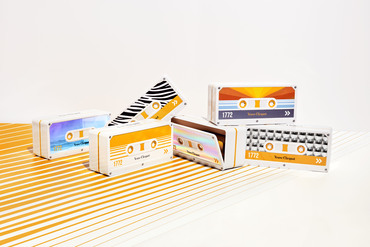 For the hipster: Veuve Clicquot
Cassettes are back (yes, really!) and Veuve Clicquot embraces the vintage, "retro, chic" vibe for the new Clicquot Tape limited edition box. Six eye-catching designs showcase the iconic Veuve Clicquot Yellow Label cuveé, and is sure to quicken the heartbeat of any analogue adorer. It's not quite the puppy love romantic mix tape of years past, but the sentiment is still the same. Available at participating Jaya Grocer, Village Grocer, and BIG outlets, as well as Boozeat, priced at RM319.