Top image: Dornish wines [Photo: Kim Choong]
It's that time of the year, and an extra special time this year as it is right after Covid-19. Some will be revenge-traveling, and some will be taking the holiday break to spend quality times with loved ones. This list highlights what we think are some of the greatest choices to share with those who appreciate quality and thoughtful gifts.
Get ideas for the discerning imbibers, the conscious drinkers, or the couch potatoes who just want to stay in their pajamas all day, and many others.
Mix your own wine hamper that comes with gifts and special packaging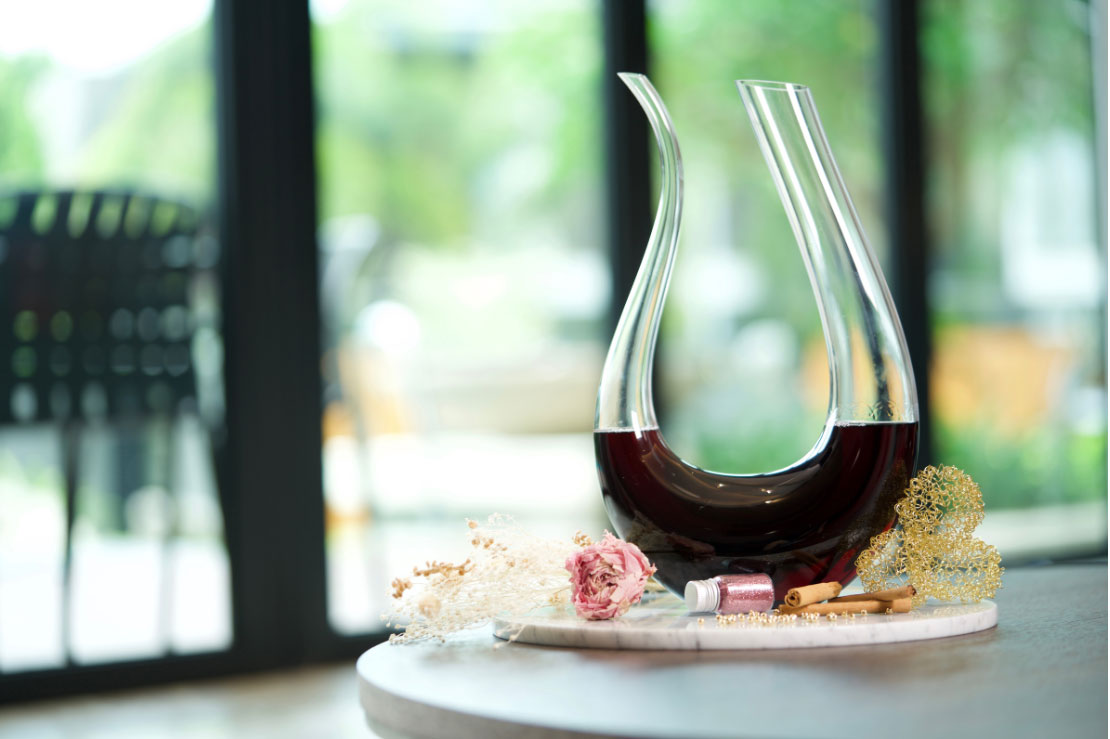 [Image source: Canva]
Wine and spirits Singapore retailer Bottles & Bottles is giving away a Decanter (worth S$49.90) with every purchase online at S$188 and above in a single checkout by keying in promo code DECANTER. Perfect for red wine lovers.
Penfolds' red is undeniably one of the most recognised wine labels during festive seasons thanks to its deep amber colour used for their packaging. The "Baby Grange" Bin 389 (S$105) comes in a playful rocket case available on Amazon Singapore and Penfold Bin 95 Grange 2016 Limited Edition (RM3,015) encased in a bright red gift box can be bought from AlbertWine2u.com.
On the fun side, The Strine Wine Malaysia has sourced limited bottles of Bordeaux wines inspired by the popular TV series Game of Thrones. Be transported to the fantasy medieval world with Dornish Wine 2016 (RM165) and The Imp's Delight 2018 (RM239), great companions to binge with the new House of the Dragon series.
Limited edition whisky released in 2022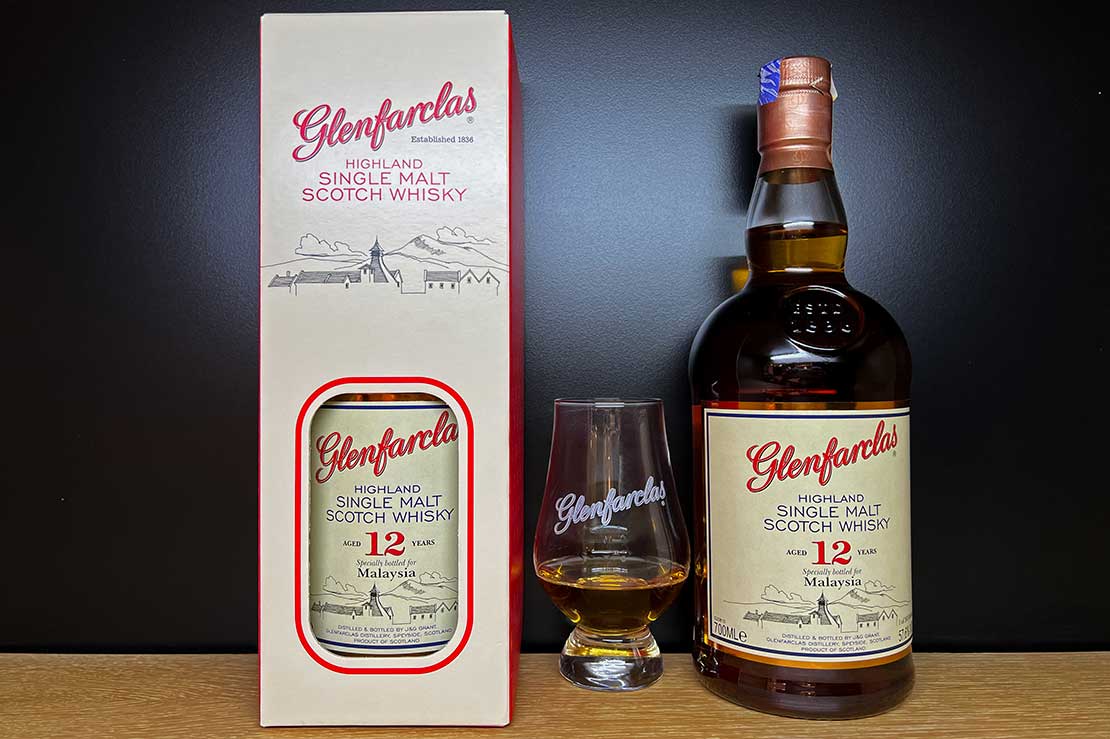 [Image source: Single & Available Whisky Shop]
Many limited edition whisky bottlings are due to relationships built between the importer and the distilleries. One great example is The Glenfarclas 12 Year Old Cask Strength (57.6%) exclusively bottled for Malaysia, which retails at RM439, with only 303 bottles available.
Spirits miniatures and stocking stuffers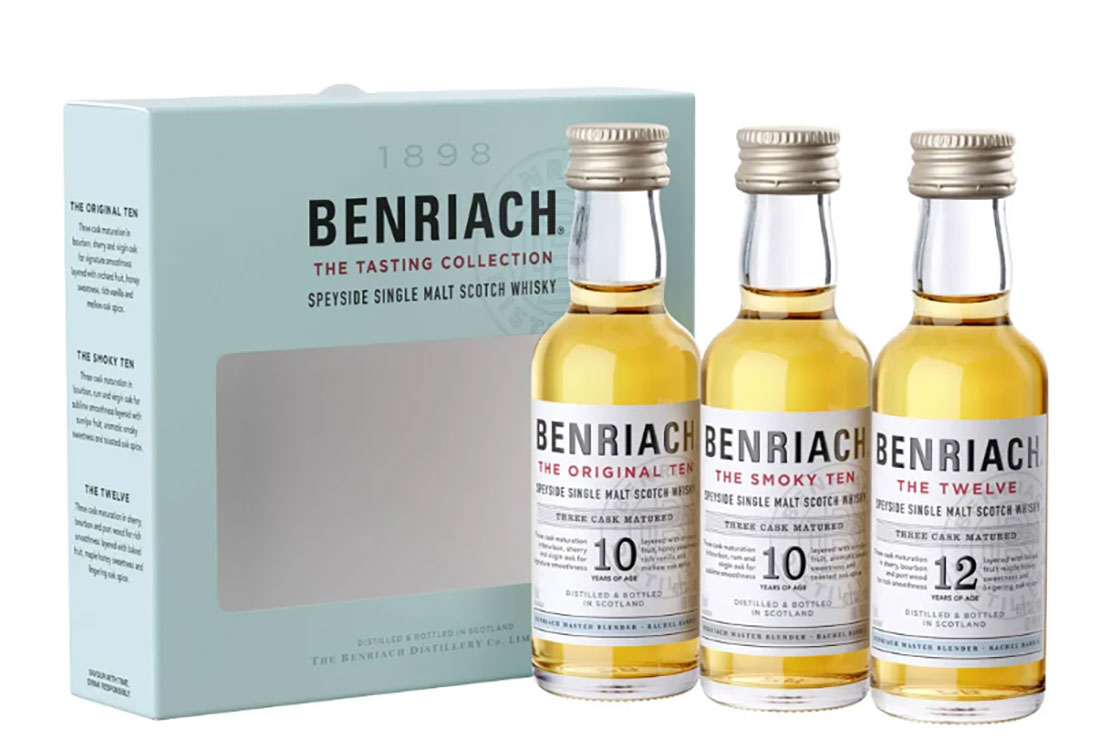 [Image source: Benriach]
Miniatures are great for trying out a new spirit (or a few) and with bottles of less than 100ml, they are safe to carry on board flights. La Maison Du Whisky offers a range of different spirits as tasters, like the Plantation Rum Experience that comes in 6 X 100ml bottles (S$120). Other choices in 200ml bottling include gin and whisky, and all are perfectly cute stocking stuffers.
Dram & Leaf offers these pocket size 50ml Benriach expressions (RM50.50-RM58) , which are pretty neat as an addition to that customised gift box. The Ki No Bi Mini Set with 3 x 200ml bottles (RM455) at Wholly Spirits can even be bundled up with tonic and garnish. Chivas Regal Blending Kit (S$50) lets you blend your own whisky, a true test to flavour knowledge and combination for a balanced tasting whisky.
Whisky gift sets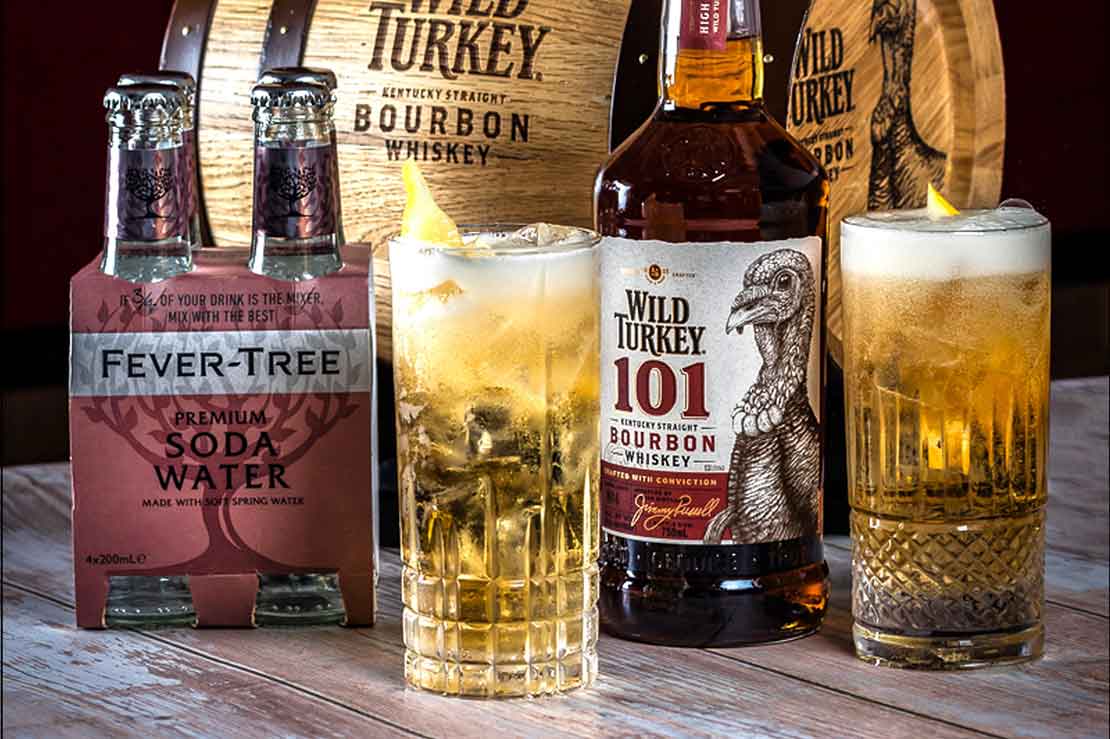 [Image source: Campari]
As the trend on highball grows, so has the popularity with these whisky bundle sets that come with the typical suggested serving style. Auchentoshan Scotch which is unique for its triple distilled method promises a smooth profile offers its Auchentoshan's 12YO set (S$70) that comes with an ice ball mold and Singha Soda; whereas bourbon lovers and those who prefer their highball that packers a punch can opt for the Wild Turkey 8YO 101 Kentucky Straight Bourbon set (S$88.20) which is bundled with a bottle of the high proof (50.5%) bourbon and four Fever Tree sodas.
For those who love their whisky neat, the floral and toffee note of Dewar's 15 Years (S$90) set includes a limited-edition travel flask; Glen Grant 15YO (S$128) released a Lunar New Year limited edition to celebrate the year of the Rabbit is aptly gifting a gold rabbit stopper.
For the discerning drinkers and avid home bartenders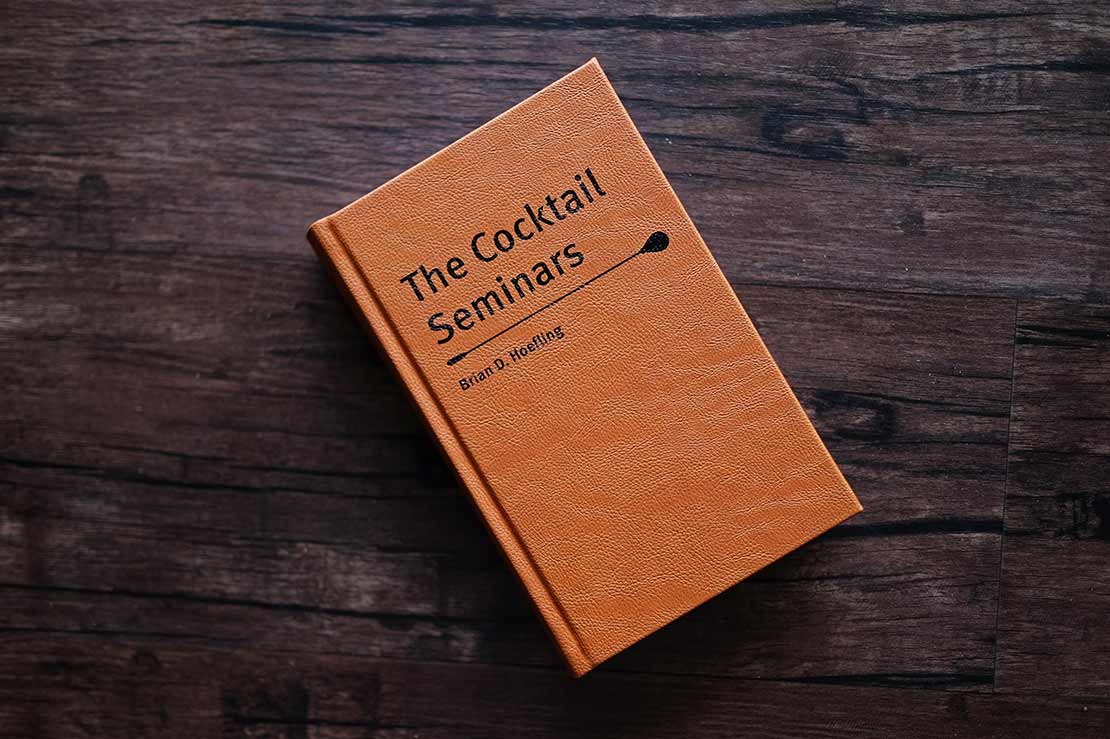 [Photo: Kim Choong]
In conjunction with their 25th anniversary, the online cocktail library Difford's Guide has released their 17th print edition of the Cocktail Guide with a chapter on bartending technique and a whopping 3,300 cocktail recipes. Written by Simon Difford, the hardcover full colour book with pretty drinks photography is the best gift for anyone who loves to make cocktails at home (or even professionally).
There is also The Cocktail Seminars (S$24.35) by Brian D. Hoefling, which chronicles a home bartending journey by introducing the history and origin of each recipe accompanied by exercises that gradually help one ease into understanding drinks making techniques as well as flavour building. The book can be purchased from Amazon.sg or Amazon.com.
Smelling like whisky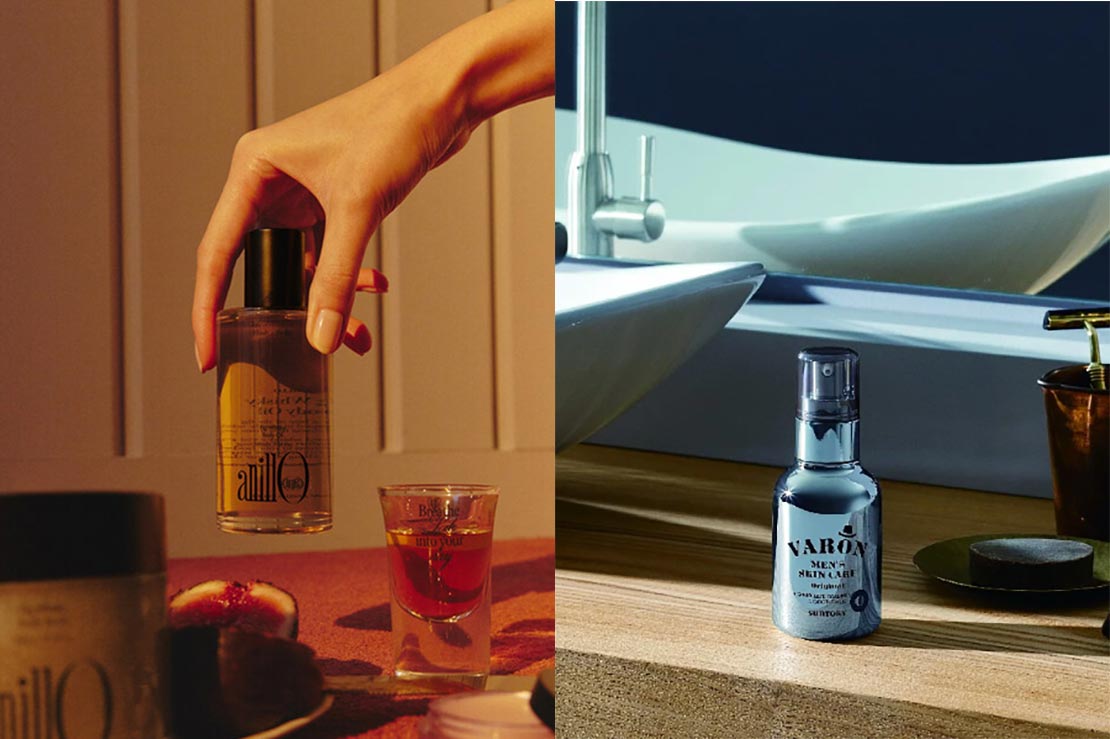 [Image source: Anillo and Suntory]
Aged whisky can smell very alluring, and romantic at times. Dabbing some on the wrist on a daily basis can be pricey and once the alcohol evaporates, the scent disappears with it. There is now a solution however, Anillo and Suntory have both come up with their own whisky scented products.
The ANILLO Fig Whisky Holiday Collection Limited Edition (S$95/RM298) made with fig, rum, patchouli and sandalwood comes in a scent balm, body scrub and body oil format to make sure you are covered in whisky scent all day long. Suntory Varon 3-in-1 ($105) combines lotion, cream and serum through emulsion technology and is available in 20ml and 120ml packaging.
Conscious drinkers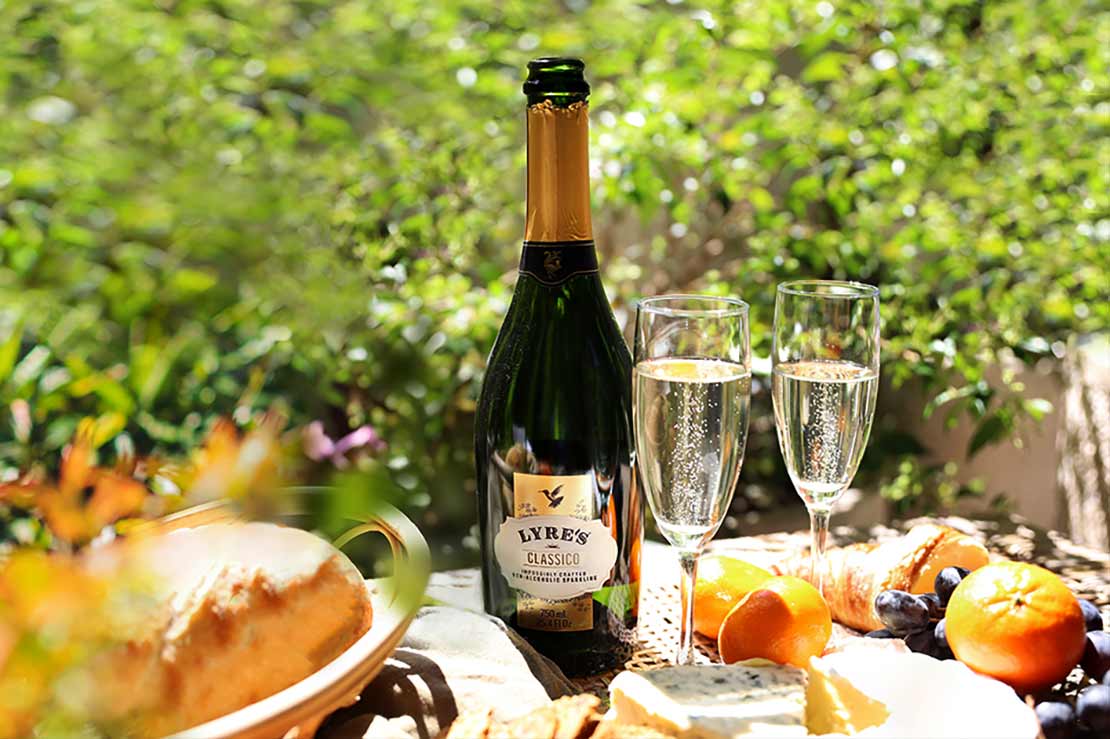 [Image source: Lyre's]
The emerging trend of non-alcoholic beverages inspired by the taste and complexity of alcohol is slowly changing drinking behaviours. The inclusivity as a result from this trend is allowing drinkers to be more conscious and gives non-drinkers more options during a night out or in a party.
Lyre's, the Australian non-alcoholic spirit brand offers a wide range of cocktail combinations which can be mixed using their products. Try recipes like Negroni, Boulevardier, God Father to name a few. For a sober celebration, cork a Classico Grande to create memories you'll actually remember.
Homebase health monitoring kit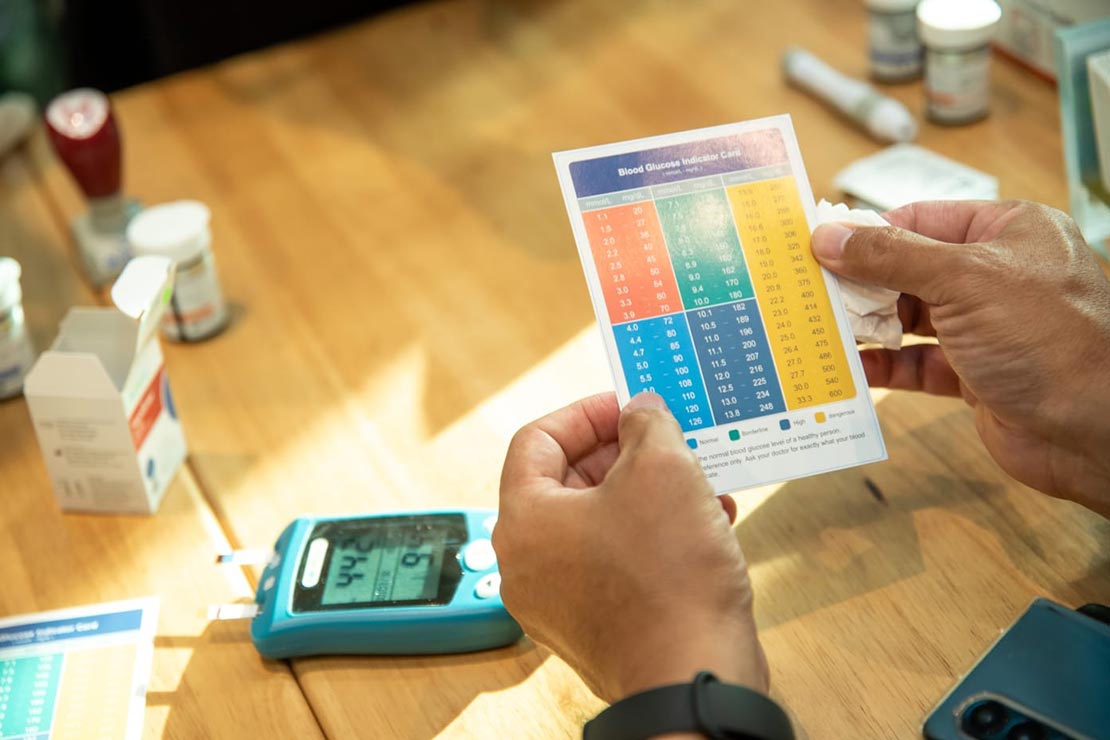 [Image source: Buzud]
You may think this is an off-putter to end our list. Anyone who has had gout knows that it can be a painful experience when it happens, and alcohol is often-times the culprit of gout attacks. Monitoring the level of uric acid is one way to prevent swollen joints caused by hyperuricemia. Preventative healthcare provider BUZUD offers the homebase Blood Glucose and Uric Acid Monitoring System (S$228) which comes with a metering device and 50 pieces of soft twist lancets for self-tests. The device can also be used to check cholesterol levels.
Vin Geek's Italian wine hampers for staying in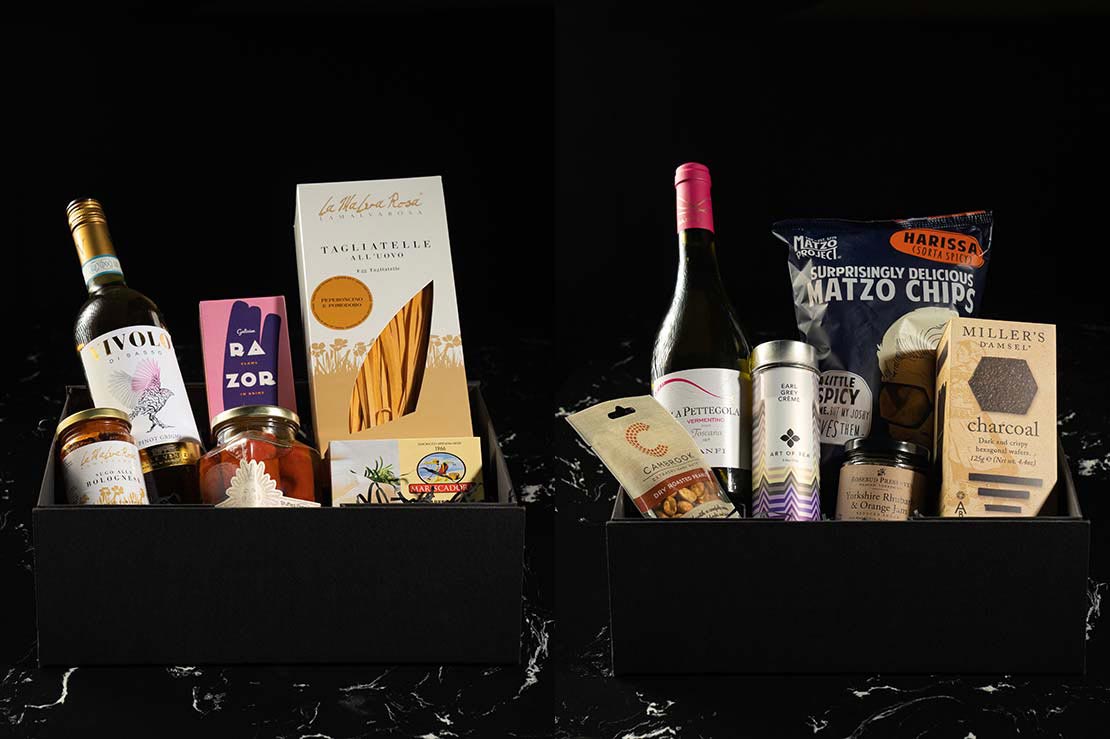 [Image source: Vin Geek]
For those who prefer to stay home, either to spend quality holiday time winding down or hosting dinner with friends and watching Christmas movies, Vin Geek offers a variety of hampers to suit any stay-in occasion. Frankie Says Relax Collection Hamper (S$168) comes with a choice of wine, snacks, tea and jam or preserves, and is made for chilling at home; and the Gossip Collection Hamper (S$168) or Plate Mate Collection Hamper (S$148) includes a wine and food ingredients for a meal and chit chat with company. One bottle is never enough so top up to the packages from Vin Geek's Italian Geek Picks ($49.50) or from Vin Geek's Tuscan Geek Picks ($82.50)
Take a break with Leckerbaer cookies and tea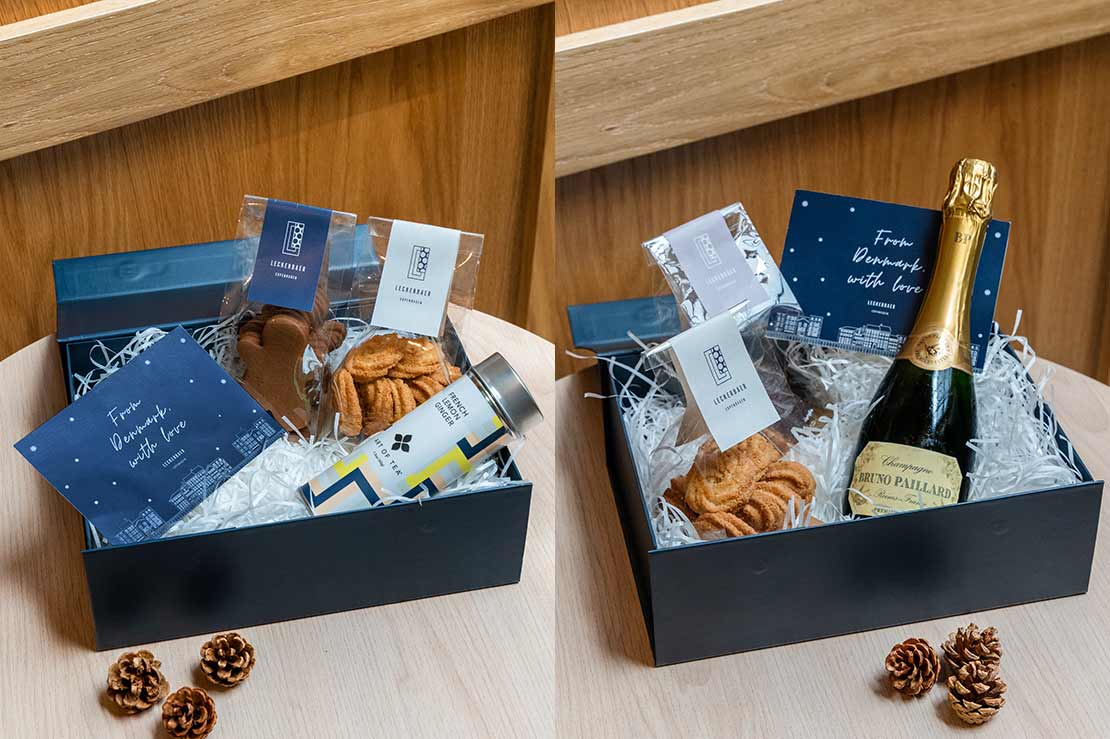 [Image source: Lackerbaer]
Because one day is not enough, the cookie hampers from Leckerbaer can prolong this celebration for a little longer. With choices of four butter cookies – Gingerbread Man Cookie, Vaniljekranse Butter Cookie, Brunkager, Chocolate Cinnamon Hearts Cookie – the Cookies & Tea Set (S$58) mixes three signature Danish butter cookie choices with a canister of tea from Art of Tea, while the Cookies & Champagne Set (S$98) offers a bottle of Bruno Paillard Première Cuvée (375ml) with two Christmas cookie choices.
- T -