Image by JayMantri from Pixabay
The Covid-19 global pandemic has come in a sudden wave, giving very little time for anyone to prepare for it. No one can be fully prepared for it, to be honest.
Countries around the world are in the fire-fighting stage. In order to cut the chain of infection for this virus, many businesses are required to shut, and people are told to practise physical distancing, curb their travelling, and stay indoors.
Although the food and beverage sector is considered an essential service, it is also one of the hardest hit. Some may not survive the ordeal, and cash at this point is crucial to help them stay afloat.
Many initiatives have been started and here are some that we can refer to as examples of what is being done at home and around the world, should you wish to give your help through these platforms.
Thirstmag's Friends of Bars Program
Malaysia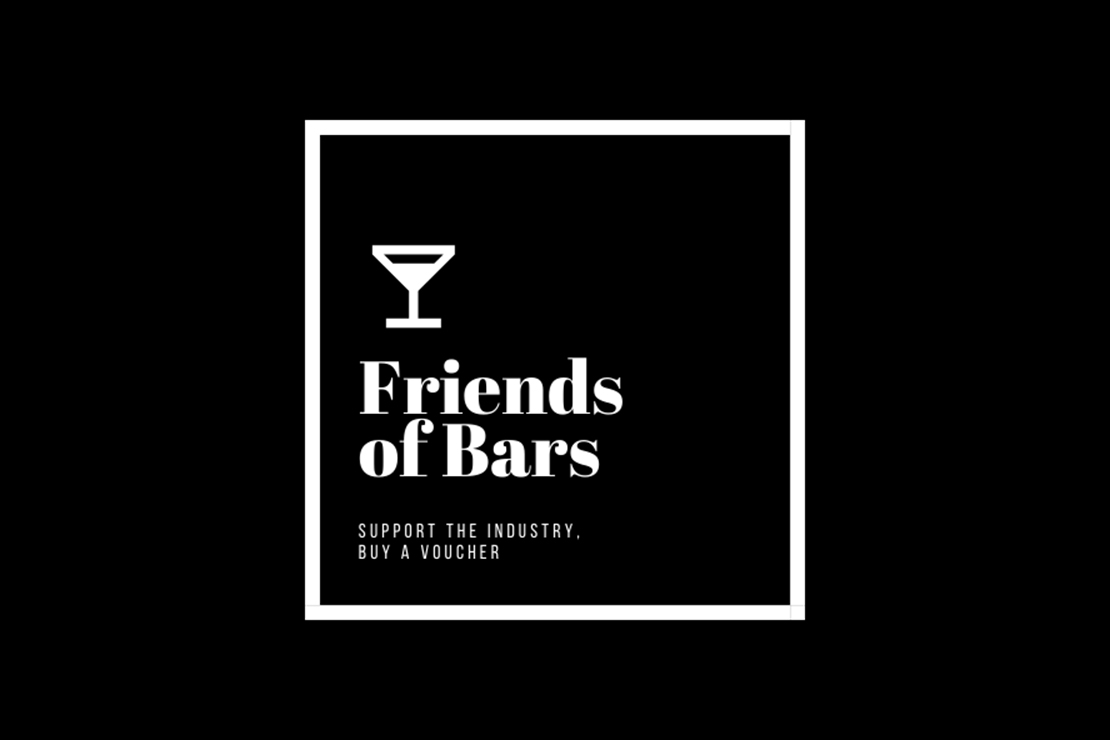 The Friends of Bars initiative is to provide bars a platform to sell vouchers. Outlets are offering up to 25% discount on the vouchers. This initiative is to hopefully help bars stay afloat during the Movement Control Order (MCO) and beyond.
For: Restaurants, bars and cafés
Fund: Vouchers up to 25% discount
Eat Drink KL's Faith For The Future initiative
Malaysia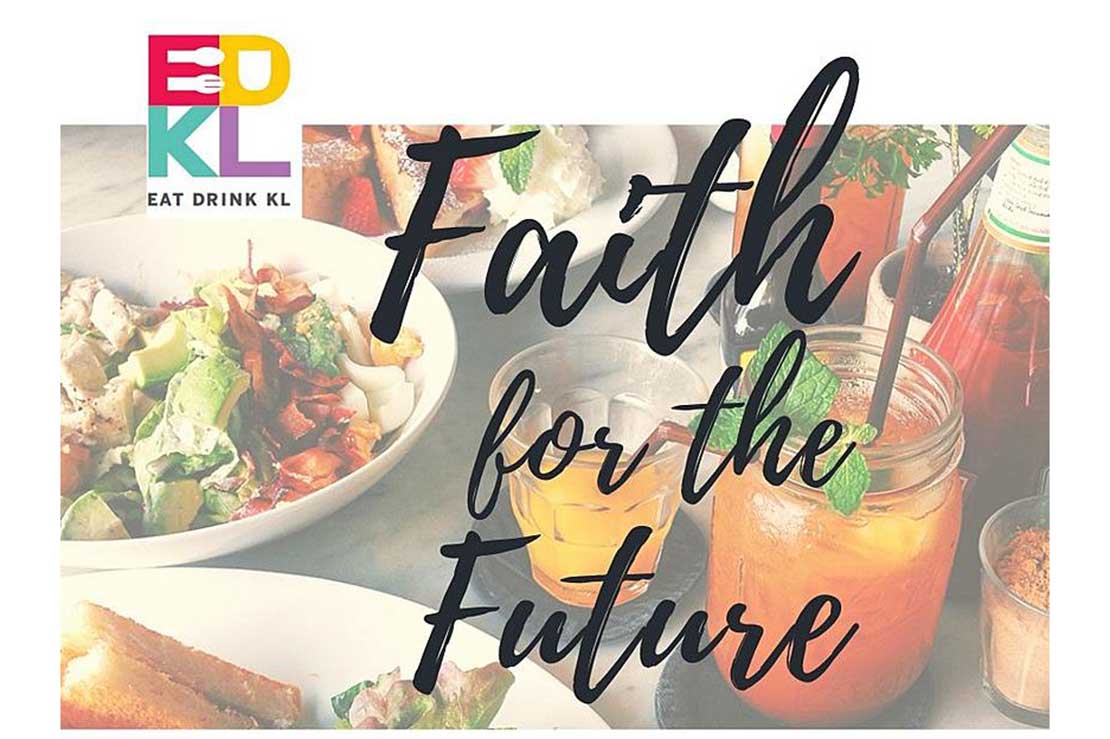 Food blog EatDrinkKL has initiated a portal to support over 80 restaurants, cafes and bars with immediate cash infusion to help fund the cost of staff salaries and other expenses. Vouchers come with a 10% off from total bill in one receipt.
For: Restaurants, cafes and bars.
Fund: Vouchers of RM25, RM50 and RM100
Support F&B Businesses in Singapore #SAVEFNBSG
Singapore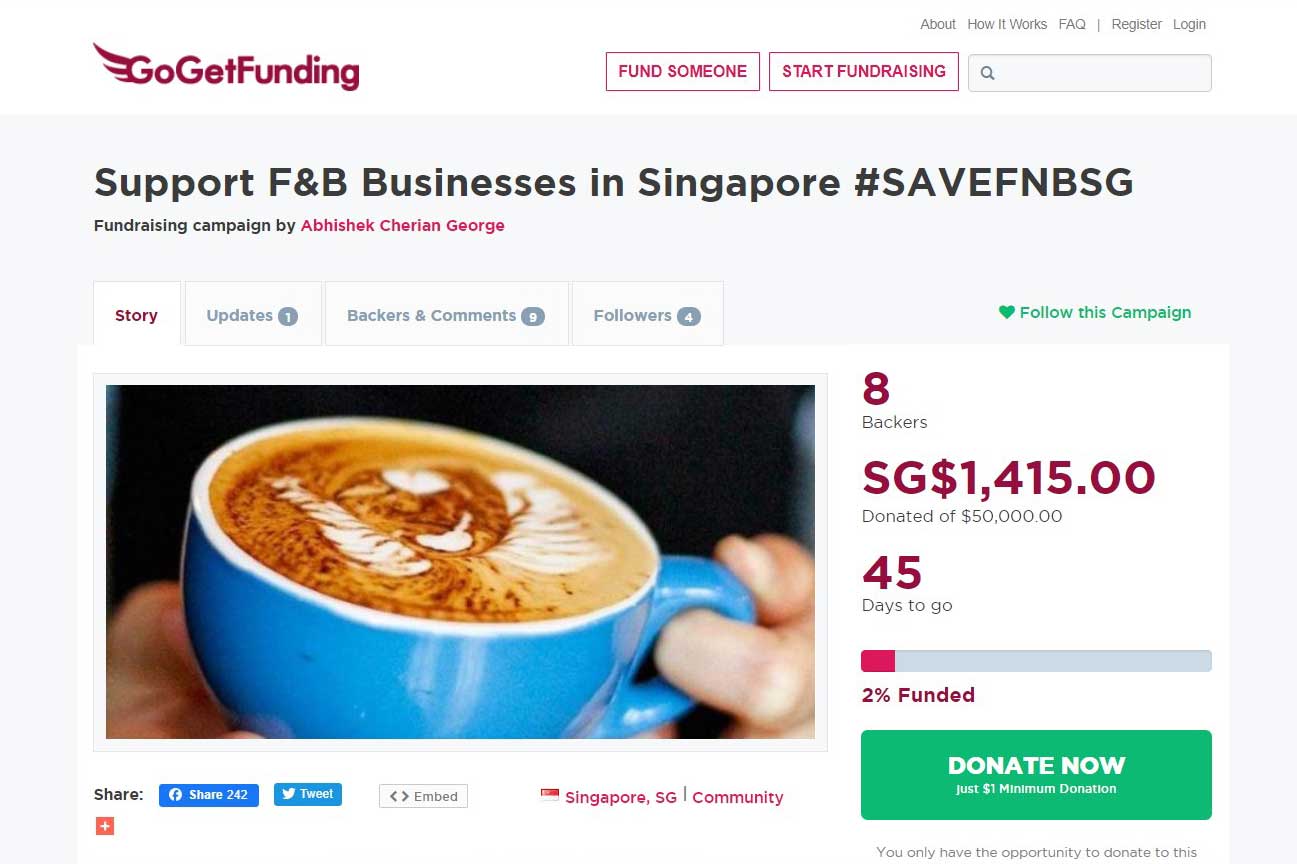 The fundraising campaign is aimed at providing survival funds to struggling F&B outlets in Singapore. The initiative started by the founder of Spiffy Dapper, Abhishek Cherian George, sells gift cards on Go Get Funding to be redeemed after the lockdown is lifted. F&B outlets can apply for assistance of as much as SGD5,000.
For: F&B outlets
Fund: Up to SGD5,000
Donation: Gift cards of SGD50 to SGD4,000 or more
Global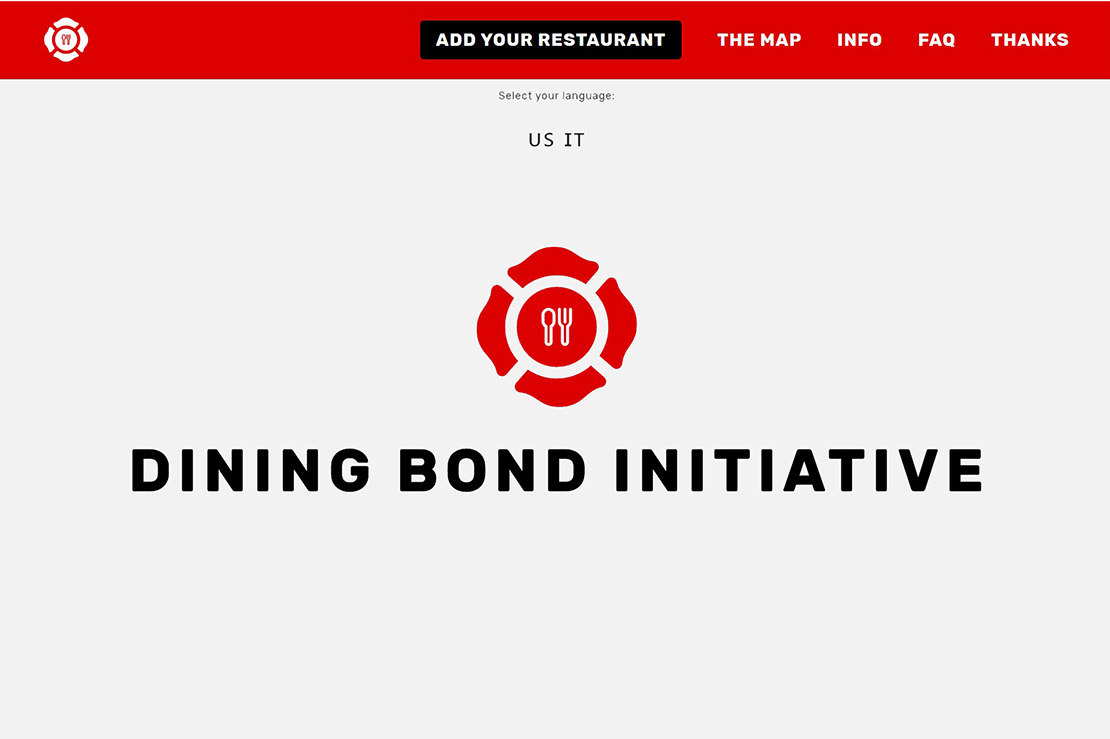 A global initiative by Helen Patrikis and Steven Hall to get funds into the hands of restaurants when they are temporarily closed. It is a listing site to find restaurants that sell gift cards/vouchers at a discounted rate to be redeemed for face value on a future date.
USA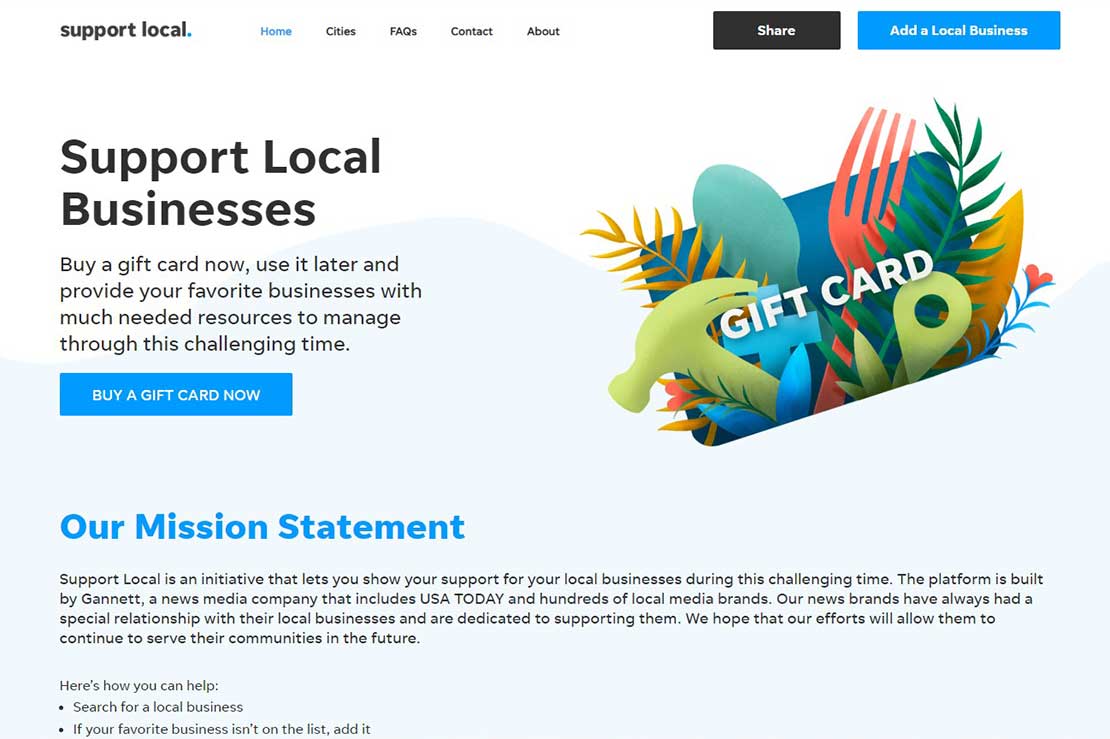 Set up by news media company Gannett, Support Local is a platform to that sell gift cards for registered local restaurants and bars. One can buy a gift card or order onlilne when on the site.
For: Restaurants and bars
Donation: Gift cards of USD25 to any amount
James Beard Foundation Relief Fund
USA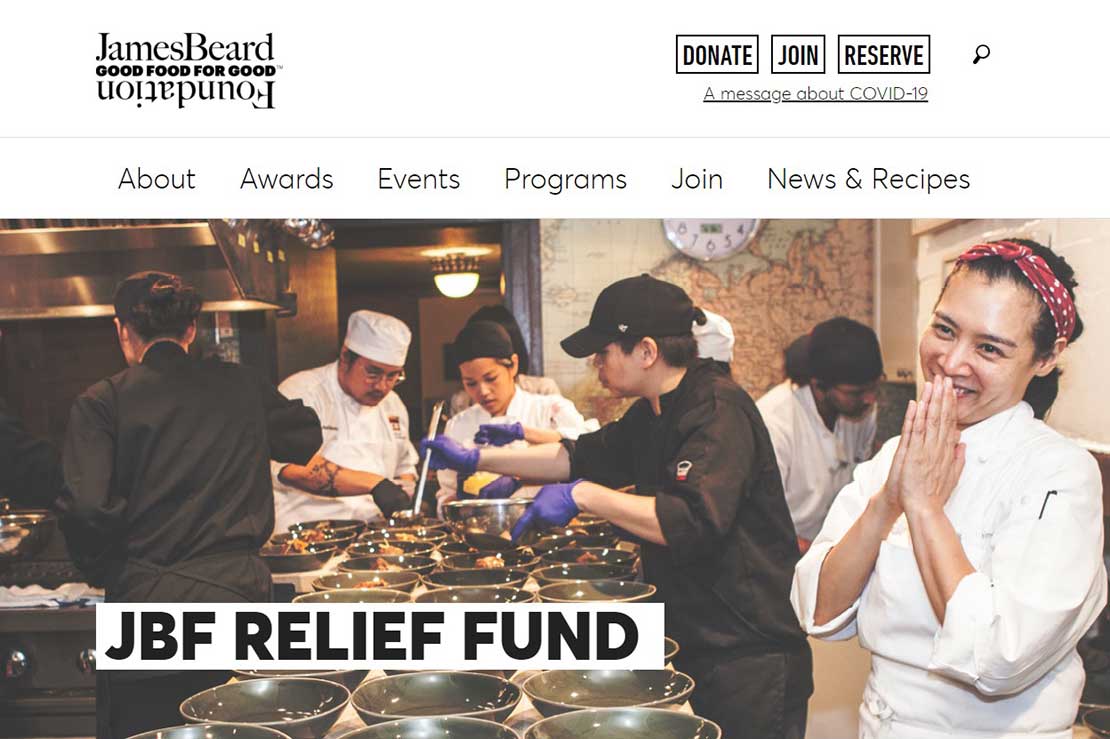 To provide critical financial assistance to small and independent restaurants and bars during the Covid-19 disaster. The aim is to provide for workers, sustain local business, reduce financial impact on communities. The relief fund is getting donations from big F&B brands such as St. Pellegrino and Patron and other companies that supply to the industry.
JBF have also developed a number of resources to help the industry cope and advance during this time. Webinars, toolkit and web updates on the industry response.
For: Restaurants & Bars
Donate: Any amount
Bartender Emergency Assistance Program Grant
USA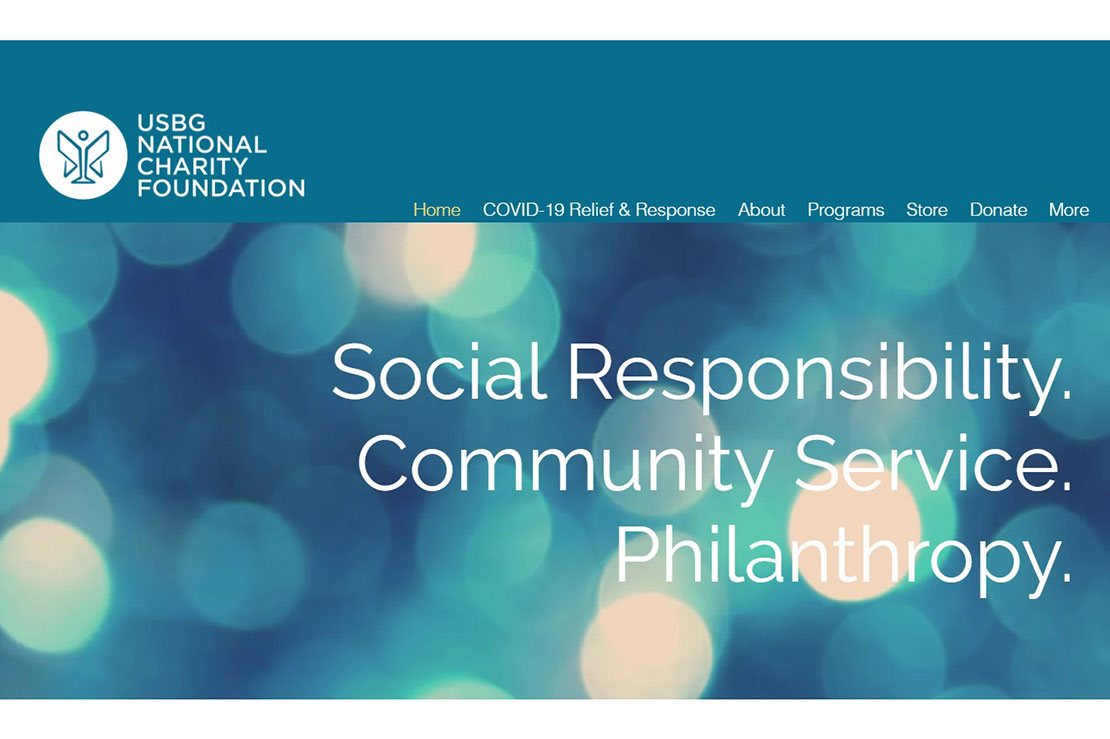 United States Bartenders' Guild (USBG) National Charity Foundation has set up a relief fund for bartenders with grants between USD150 to USD500 to help provide for groceries, utilities and other day-to-day expenses. Public can donate from USD25 to any amount at one-time only or frequency from weekly to annually.
For: Bartenders
Fund: USD150 to USD500
Donation: USD25 to any amount and frequency
Restaurant Workers' Community Foundation (RWCF)
USA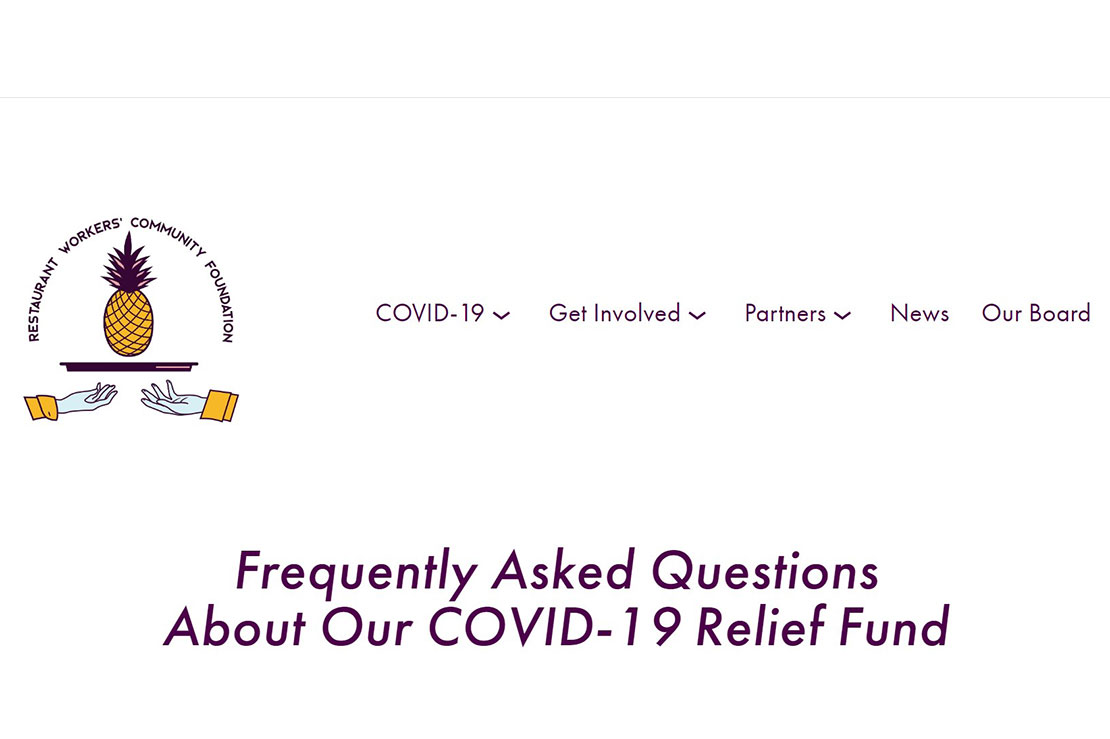 RWCF's Board of Directors has approved directing funds raised in the follow ways:
50% for direct crisis relief to individual restaurant workers.
25% for non-profit organizations serving restaurant workers in crisis.
25% for zero-interest loans for restaurants to get back up and running.
For: Restaurant workers, non-profit organisations and restaurants
Fund: Case by case basis
Donation: Any amount and frequency