Spring is a season most special to Roku Gin as its signature floral aroma and sweet body is derived from the cherry blossom, one of the major ingredients for the Japanese craft gin.
The Sakura (cherry blossom) starts blooming during "ohanami", the beginning of spring and for Roku. Only the handpicked flowers and leaves during the peak of the season "shun" are used for optimal freshness and aroma.
Embracing the art of "monozukiru", the "sincere attitude towards production with pride, skill and dedication and the pursuit of innovation and perfection" adopted by the Japanese; together with Roku's "alive with the seasons of Japan" motto, four other ingredients at their best from three other seasons are included in the gin.
They are Sencha and Gyokuro teas from summer, Sansho Pepper from autumn and Yuzu from winter which, together with the Sakura flowers and leaves, results in Roku (meaning "six" for the six unique Japanese botanicals) that carries a balance of sweet floral aromas, a silky texture on the palate, and a crisp and spicy finish.
From 11 April to 31 May 2022, ten bars and restaurants in collaboration with Roku will be serving three cocktails each to celebrate Spring with their own interpretations.
Participating outlets:
1. Beta KL - Alex Cheah
Roku Spring Tonic (RM45), Blossom (RM45), Umeshutini (RM45)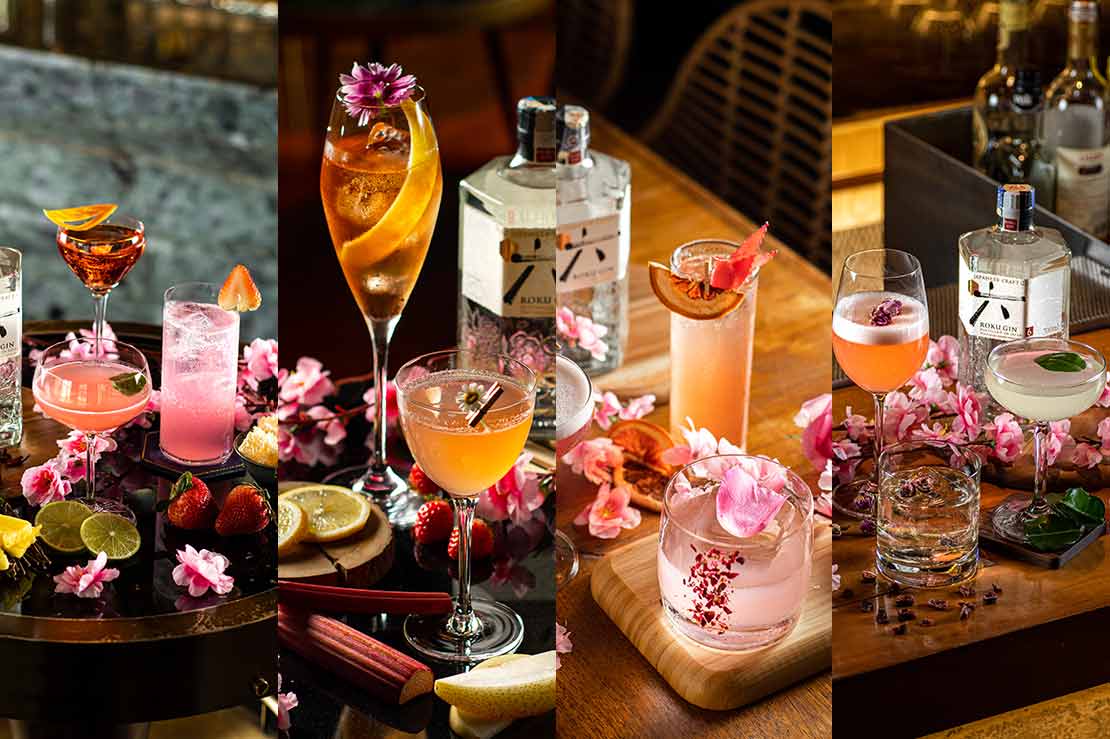 2. Bar Trigona - Marcus Kwok
Love at First Sight (RM60), La Vie En Rose (RM 60), Love Letter (RM45)
3. Three X Co - David Hans
Harusaki-tini (RM45), Marigold-HaiBoRu (RM45), Hana Harmony (RM45)
4. Concubine KL - Mon
There is a Cherry for each Concubine (RM40), Sandokan (RM40), Sirap Bandung (RM40)
5. Pahit - Boy
Moon Ring (RM40), Roku Reviver (RM40), Ku-Ga (RM40)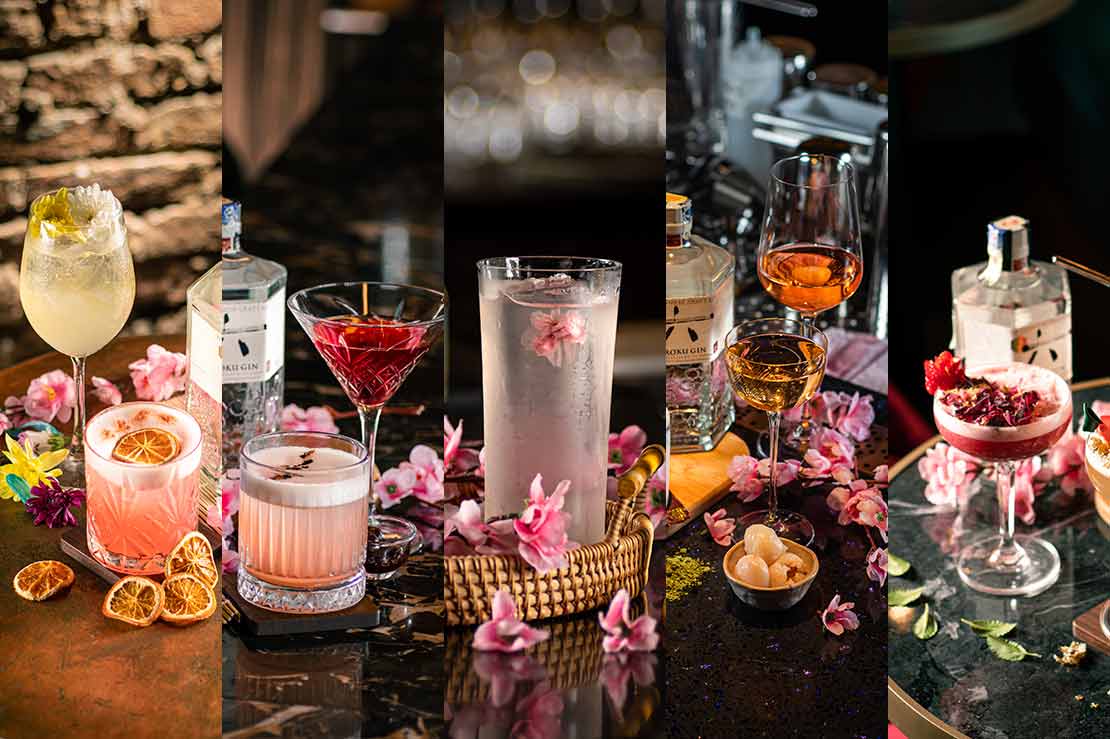 6. PS150 - John Chowdury
Spring Negroni (RM45), Orange Balitini (RM45), Elderflower Fizz (RM45)
7. Jann's Bar - Darwin Ng
Bloom (RM45), Cherish (RM45), Hong Hua Jiao (RM45)
8. BAC - Megan Lim
Social Butterfly (RM38), Shiso Fine (RM45), Ginger Snap (RM38)
9. Reka:Bar - Karen Yuen
Tokyo no Haru (RM 45), Hinomaru (RM45), Lychee-Mochi (RM45)
10. Sip Society - James Fernandis
Konohana (RM40), Ro Rose Ku (RM40), Amaterasu (RM42)
- T -
Date: 11th Apr - 31st May 2022