While Maria's Signature may be synonymous with juicy steaks, their latest outlet in KLCC is now also serving cocktails set to remind guests of the brand's birthplace of Ipoh.
The ten classic cocktail twists injected with ingredients unique to Malaysia, highlights the culture and culinary heritage of Ipoh. Award-winning bartender Amanda Wan created the tipples with Maria's brand history in mind.
Named after the mother of five children, Maria and her late husband Philip Tan were pastry makers of pies, curry puffs and quiches in Ipoh. The home business has since developed into five steak houses, the original one in Ipoh and four in the Klang Valley now managed by the second generation.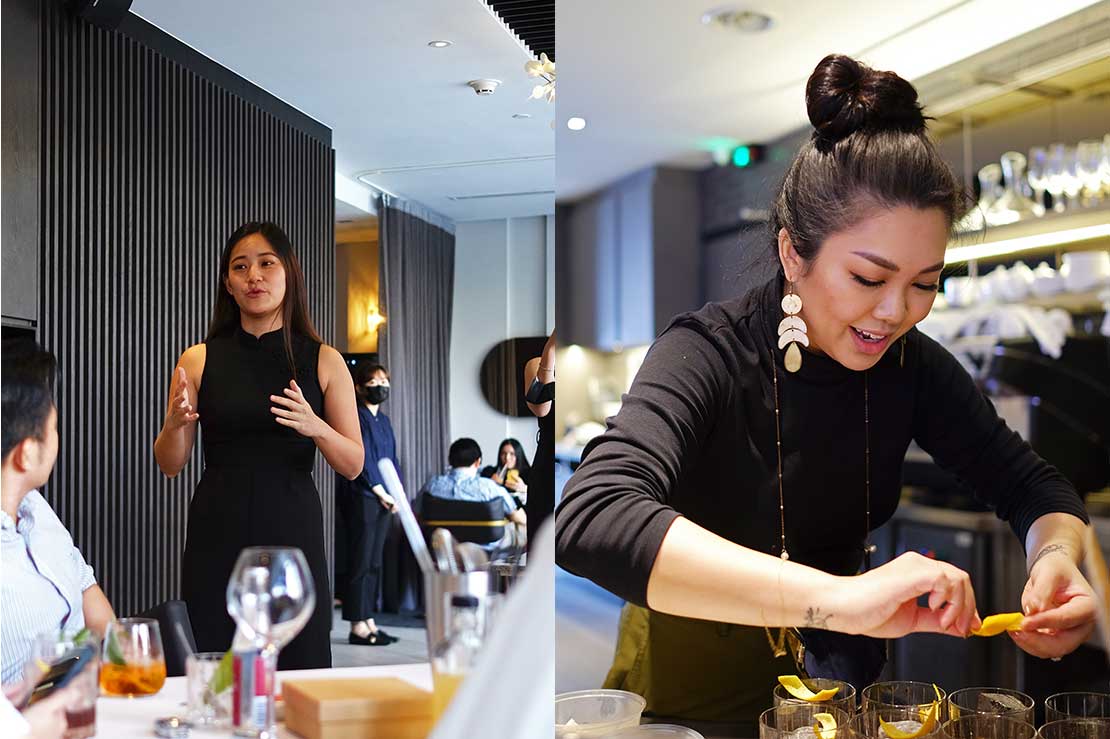 From left: Maria's daugther, Angeline Tan; award-winning bartender, Amanda Wan
The Cocktails
Ipoh is known for many delectable treats such as biscuits and pastries made with peanuts and sesame seeds. The Sesame Sour depicts the peanut brittle candy using bourbon, sesame oil, hazelnut toffee syrup bound by egg white and lemon juice.
Coffee and tea are the two things mostly associated with the charming former tin mining town, and therefore, it's no surprise to see four cocktails which include these elements. Café Negroni has added coffee and cherry liqueurs to the original classic and the Classic Espresso Martini has double portions of espresso, coffee liqueur and coffee bean to wake one up from steak coma.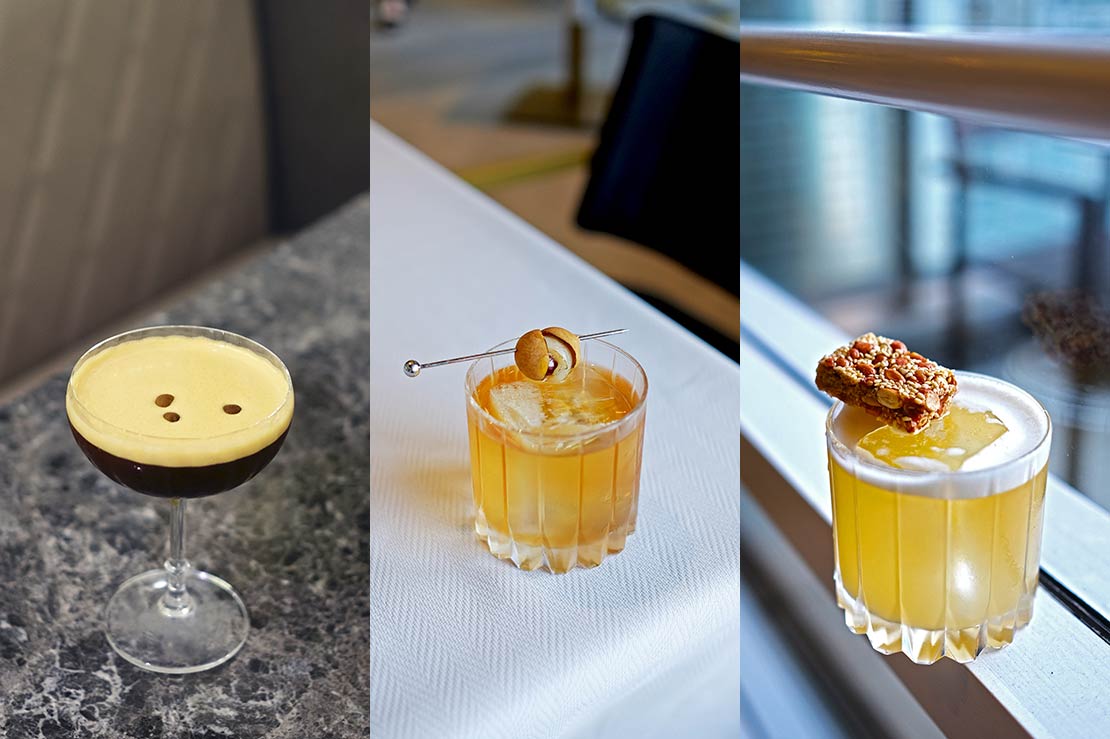 From left: Espresso Martini, Oolong Fashioned and Sesame Sour
For cocktails with tea, the Oolong Fashioned with longan infused bourbon and oolong tea syrup strikes an immediate familiarity of comforting flavours associated with light toffee. The Early Grey Tea-Ni is a vodka based infusion of tea mixed with its milk-clarified counterpart combined with egg white and lemon juice, then heightened by crushed rose buds and orange slivers.
They say the best pomelos come from Ipoh because of their clean water and fresh air, the same reasons for Ipoh-ites' flawless skin. This fruit makes a thirst quencher and a palate cleanser on the menu as a tequila based Pompaloma, a twist of the Paloma.
Have a low alcohol St. Aperol Spirtz with Aperol, elderflower, white wine and soda if opting for a light refreshment to go with the steaks; or if craving for a liquid dessert, go for Apple Treacle, inspired by one of Maria's daughters, Angeline's favourite childhood pies.
Guests are welcome to sit at the front bar inside the mall to enjoy the drinks while people watching; or adjourn to the restaurant to have the Violet Tonic, taking its colour from butterfly pea flower that resembles the sunset by the fountain.
The Steaks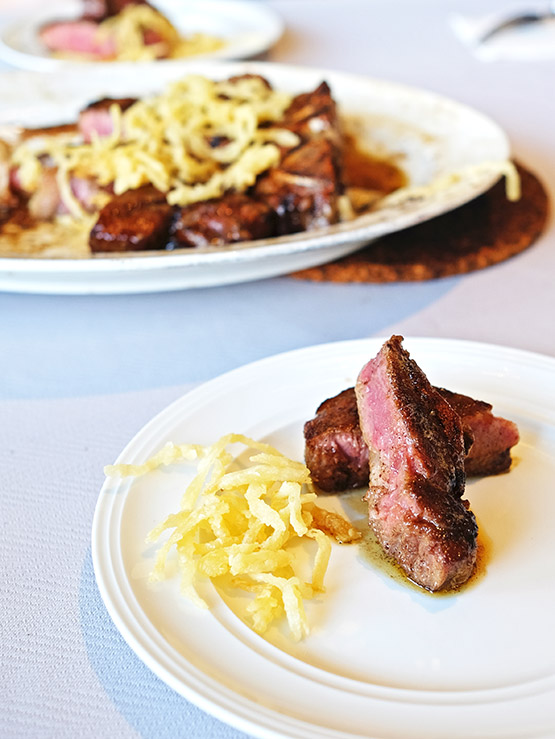 People come to Maria's for their steaks and the steak house now serves Porterhouse at the KLCC outlet. To be qualified as a Porterhouse steak, the T-bone with a larger tenderloin must be at least 1.25 inches (3.2cm) thick as compared to 0.25 inches (0.6cm) thick for a T-bone. Maria's Sizzling Porterhouse steak is served pre-sliced and bathed in a pool of brown butter on a heated ceramic hot plate. Maria's SteakCafe is also one of the few restaurants in Kuala Lumpur where dry-aged meat can be found.
- T -
Address:
Lot 157, First Floor, Suria KLCC Shopping Center, Jalan Ampang, 50088 Kuala Lumpur, Malaysia.
Telephone No:
+6010 902 0386
Website:
https://marias.com.my/
Operation Time:
Daily 10am – 10pm