Advertorial
Andris Reizenbergs of Latvia has been awarded World Bartender of the Year 2019 by the International Bartenders Association on 7th November 2019. The 68th World Cocktail Championships was held in Chengdu, China for the first time, in conjunction with the IBA Annual General Meeting.
Reizenbergs also won gold in the Before Dinner Cocktail category with his drink "You Look Wonderful Tonight", created using the following recipe:
30ml Arctic Blue Gin (46.2%)
5ml JiangXiaoBai Baijiu
10ml De Kuyper Sour Rubharb (Sours)
10ml Fabbri Specials – Marendry bitter
2 dashes of De Kuyper Cocoa Bitters (Elixirs)
1 piece of grapefruit peel (extract)
All ingredients were stirred in a mixing glass then served in a SPKSY Nick & Nora glass, garnished with dried lime, sedge, grapefruit, lemon, dried flower and bayleaf, and decorated with honey and candy pearls.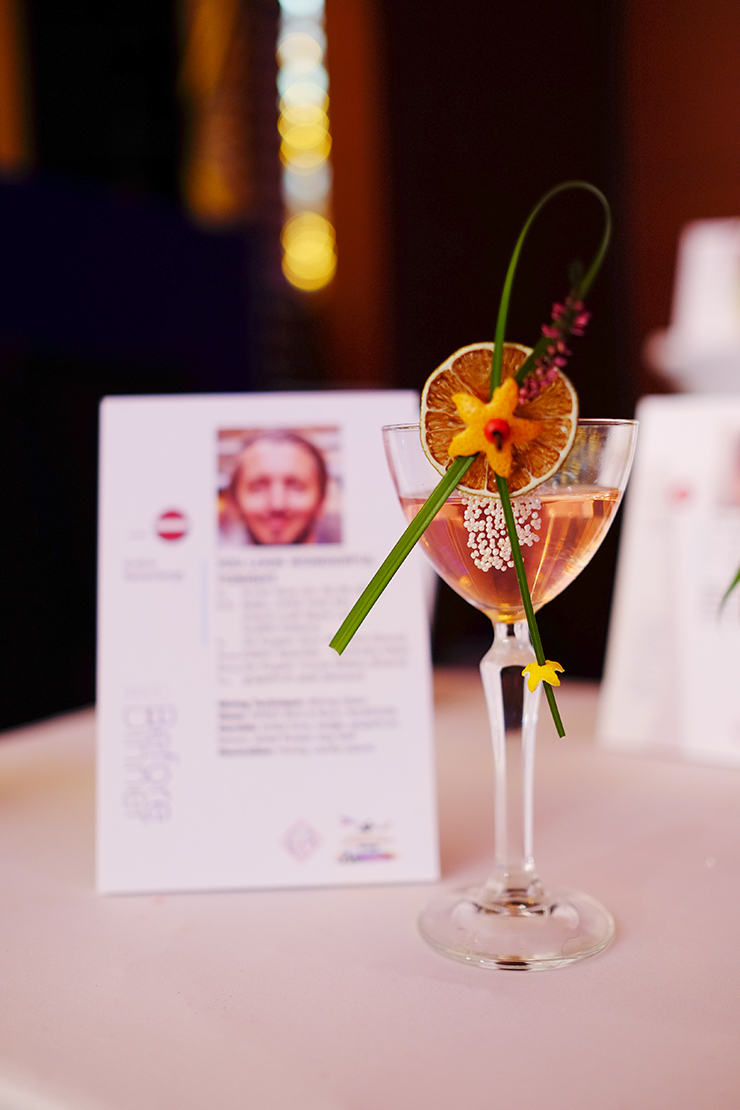 Best Before Dinner cocktail "You Look Wonderful Tonight" by Andris Reizenbergs, Latvia
Although Reizenbergs won a bronze medal 5 years ago in the same competition in Bulgaria, this is the first time Latvia has won a gold in the WCC and bagged the ultimate title for the best bartender of the year.
This year's competition was organised by the Association of Bartenders China (ABC), which is an IBA member, together with the China National Association for Liquor and Spirits Circulation (CNALC). The annual cocktail competition held at Holiday Inn this year saw baijiu being given the spotlight as the latest libation for bartenders to promote.
Eight baijiu companies co-hosted the event; they were She De, Fen Jiu, Bao Feng, Red Star Er Guo Tou, Wu Liang Ye, Guo Cui, Yang He and Jiang Xiao Bai. Each bartender went into a draw that determined the brand of baijiu they had to use in their concoction. The baijiu in Reizenberg's cocktail was JiangXiaoBai, an eight-year-old young baijiu brand that is created with smoother, milder and purer light-flavour compared to the traditional styles of baijiu.
Jiangxiaobai Baijiu is produced by Jiangji Distillery based in Baisha town of Jiangjin District in Chongqing, China. Its slogan "The Renaissance of Old Flavour" depicts the brand's dedication in introducing the liquid to young drinkers by making baijiu with lighter taste, lower alcohol content and packaged in a modern design and small size bottles, whilst also highlighting its versatility through mixed drinks.
Sponsoring the WCC, creative festivals and competitions is are just some of the campaigns that the brand has engaged in. The progressive baijiu brand has also initiated cultural events such as the YOLO Music Festival, JustBattle International Street Dance Competition and Joy In Bottle International Graffiti Competition.
Artwork on the wall of Jiangji Distillery by Malaysian Graffiti artist Kenji Chai
Tasting notes:
ABV: 40%
Category: Small Qu and Light Aroma
Ingredients: Water and Sorghum
Jiangxiaobai Hand-craft Black Label (used in WCC) goes through a long maturation that results in a liquor with strong and steady body, punch of fruity and floral aromas with mild complexity on the palate, leaving a woody fragrance at the finish.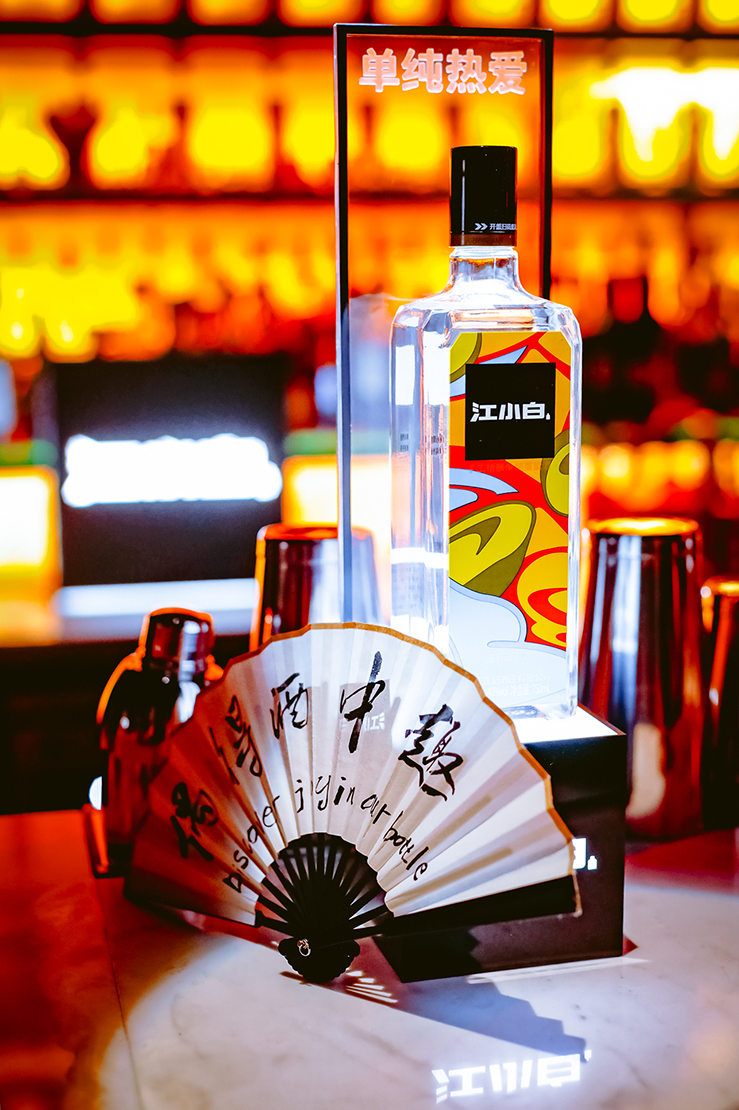 Jiangxiaobai Pure is the original spirit that is the base of the brand's baijiu range. It has a delicate fruity and floral fragrant on the nose, silky and light on the palate and ends with a lingering subtle sweet aftertaste. This label has won the Silver Medal in the International Wine & Spirit Competition (IWSC) 2019.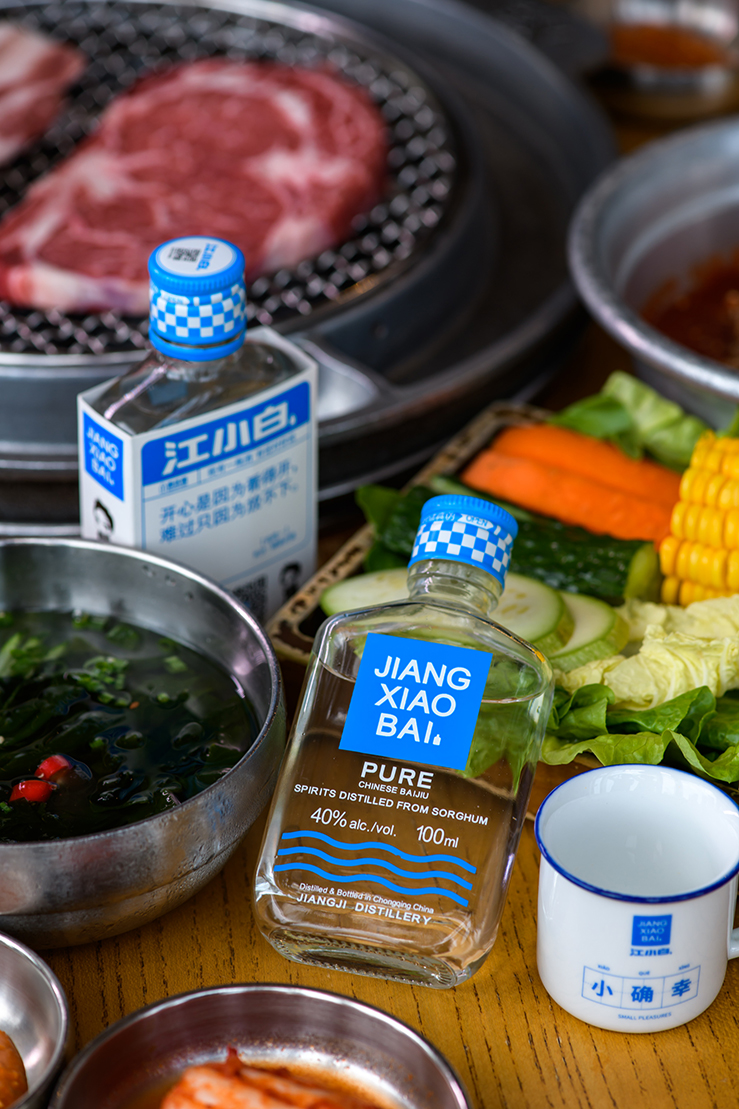 Jiangxiaobai Baijiu is currently available in over 20 countries, including Malaysia.
JJ SUPPLIERS SDN BHD
Address: No.6, Jalan Bistari 6, Taman Industri Jaya, 81300 Skudai, Johor, Malaysia.
Telephone: +607-5116199
PL BINTANG EMAS SDN. BHD.
No. 1b-2b Taman Medan Berjaya, Jalan Padang Gaong, 07000 Langkawi, Kedah Darul Aman, Malaysia.
Telephone: +604-9660371
---
You may want to read up:
An introduction to Baijiu, the ancient spirit of China