Advertorial
Baijiu is almost the last spirit that a bartender would think of to use in a cocktail, because it's not consumed that way since a traceable record of the spirits' origin in the 1300s. Traditionally, baijiu was drunk by the shot. It's filled to the brim and gulped to the bottom with friends, over a meal and at gatherings. Drinking alone is almost rude in the Chinese culture, how could one not enjoy "yi bei" 一杯 (or a bottle for that matter) with others, that's selfish.
Recently however, baijiu is becoming a popular choice for cocktails for the spirit category is now recognised in world spirits shows and as a new challenge for bartenders looking to expand their creative horizons.
Baijiu is the world's most consumed spirit, occupying close to 54% of the total brand value in the world in 2018 compared to vodka, gin, whisky, tequila and rum. Chinese baijiu brands also occupy the top four spots on the list of the world's most valuable spirit brands in 2019. Yet, out of the 11 billion litres of baijiu produced in China per year, less than 0.1% is actually exported. Hence, it is still a very much misunderstood spirit outside of China.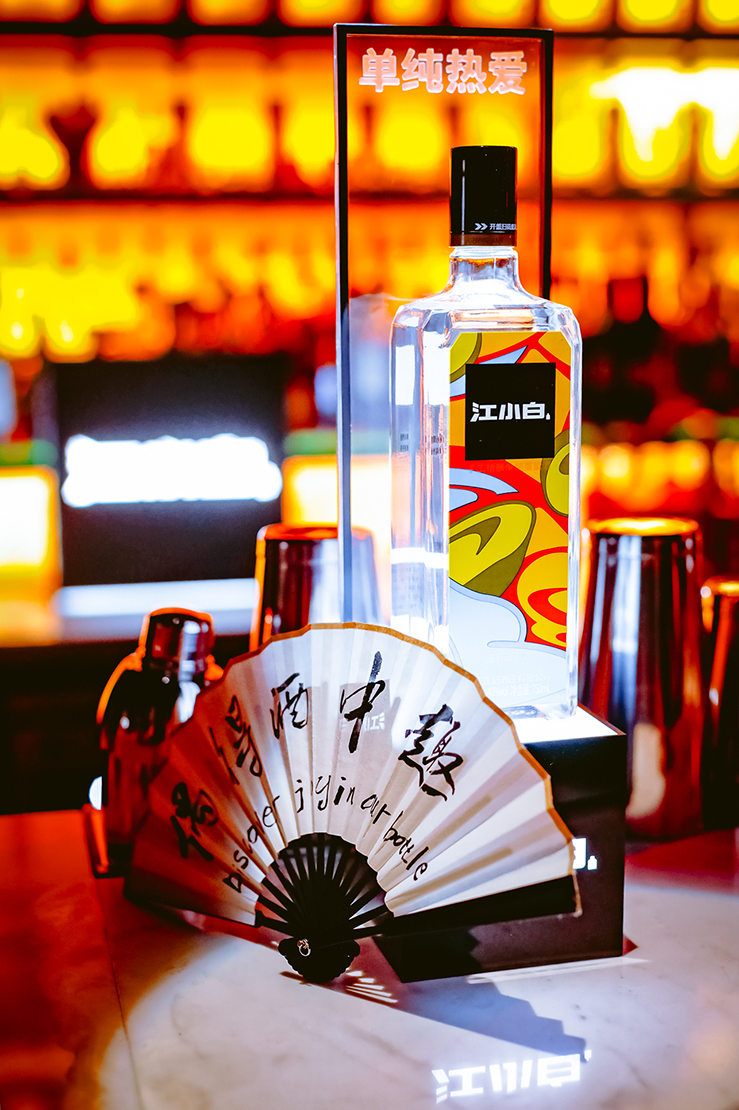 Traditional baijiu is high in alcohol content at around 52% - 68% ABV and often bottled in extravagantly designed packaging. The price of a premium bottle could cost up to RMB10,000 and normally the content is untouched since a gift that expensive would only be drunk during special occasions. Most of the time, a special occasion still won't warrant the opening of the bottle from the top shelf.
To make baijiu more approachable to the younger drinkers and international markets, some brands like Jiangxiaobai are actively promoting the light aroma style baijiu. Jiangxiaobai's light aroma style Hand-Craft Black Label at 40% ABV goes through a long maturation that results in a liquor with a strong and steady body, punch of fruity and floral aromas with mild complexity on the palate, leaving a woody fragrance at the finish. This is also the style most suitable for making cocktails.
In the 68th World Cocktail Championships 2019 (WCC) organised by the International Bartenders Association (IBA) held in Chengdu, baijiu was the essential base spirit for the competition. World Bartender of the Year Andris Reizenbergs's recipe used Jiangxiaobai Hand-Craft Black Label as an ingredient. Jiangxiaobai was one of among eight baijiu brands in the sponsorship list.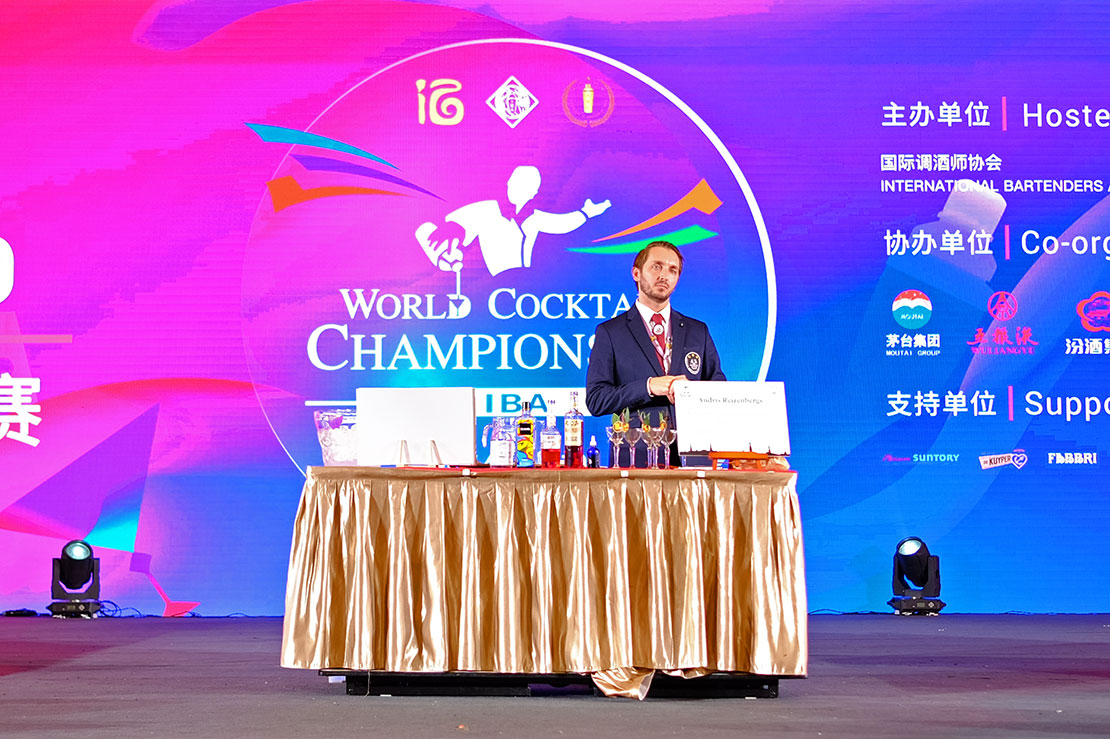 The brand's mission is to re-introduce the national spirit to the young and to new markets. "What if young people in China don't drink baijiu anymore?" a concern raised by Liu Peng, Vice President of Jiangxiaobai. Just like whisky, cognac and sake, baijiu is entering a phase where it is regarded as traditional and old-school. He believes that with the right approach, the traditional spirit can be popular again amongst the young drinkers. Introducing baijiu through easy cocktails is one of the brand's approaches, starting with a 1:3 mix ratio with another drink of your choice from ginger ale, lime soda to fruit juices.
For more complex recipes, Jiangxiaobai will be running a 3-week cocktail recipe sharing on our site. Get the recipes here:
---
You may want to read up:
An introduction to Baijiu, the ancient spirit of China
Jiangxiaobai in World Cocktail Championships 2019